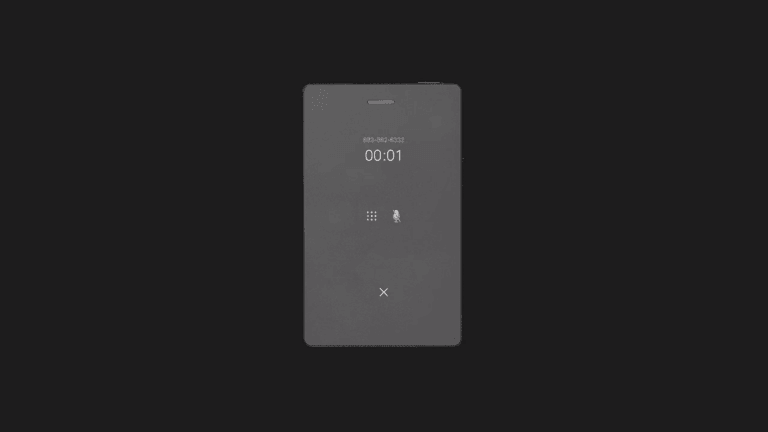 Apple has introduced Screen Time in iOS and Google's Android has a built-in Digital Wellbeing feature to help you limit your screen time. Despite what these tech giants tell you, Screen Time and Digital Wellbeing have done little to help you fight your smartphone addiction. Most of us are still tempted to pick up our smartphones and check social media a hundred times a day. The new, minimalist Light Phone 2 aims to preserve your mental health while offering the features you need on your phone.

The apps and games on smartphones are always hungry for your attention. They have turned you into a slave of your dopamine. That's why features like Digital Wellbeing and Screen Time haven't proven that useful. On the other hand, you do not want to completely disconnect from the world. You want to be able to make phone calls, send texts, book a ride, and set an alarm on your phone.
A tool to fight your smartphone addiction
The Light Phone 2 is now up for pre-order and will start shipping in October. The startup behind the phone describes it as a tool rather than a distraction machine. It has no social media apps, no email, no app store, no camera, no color display, and no video streaming. The Light Phone 2 is pretty expensive at $350 considering its features, but then it costs only about a third of iPhone XS Max.
[Exclusive] ExodusPoint Is In The Green YTD Led By Rates And EM/ Macro Strategies
The ExodusPoint Partners International Fund returned 0.36% for May, bringing its year-to-date return to 3.31% in a year that's been particularly challenging for most hedge funds, pushing many into the red. Macroeconomic factors continued to weigh on the market, resulting in significant intra-month volatility for May, although risk assets generally ended the month flat. Macro Read More
The original Light Phone was announced in 2015, raising more than $400,000 on Kickstarter. It looked like a sleek calculator that allowed you to make only phone calls. The original model as well as the new Light Phone 2 are unlocked devices with support for a nano SIM. It works with all major US networks including Verizon, AT&T, and T-Mobile. Light Phone is also working on its own cellular network that would cost $30 per month.
Light Phone has started shipping the new device to its Indiegogo campaign backers. It raised $3.5 million from over 10,000 backers through the campaign. The world's largest contract manufacturer of smartphones Foxconn has also invested $8.4 million in the startup.
The Light Phone 2 doesn't want to replace your smartphone, at least not right now. It aims to co-exist with the smartphone in your pocket. It's for when you want to disconnect while still having the ability to make phone calls, send texts, and set alarms.
Its design is similar to that of its predecessor. It measures 95.85 x 55.85 x 8.75mm and weighs just 78g. The device has buttons for menu, volume, and power. It sports a 2.8-inch monochrome E-Ink touchscreen and runs a custom LightOS software. The menu button has only three functions – Phone, Alarm, and Settings. It's available in Gray and White color options.
The Light Phone 2 has built-in WiFi, Bluetooth, and a traditional 3.5mm headphone jack. It also supports 4G LTE connectivity, though you will not be able to surf the Internet. The company is working on improving its operating system and adding useful features such as calculator, music player, and GPS tracking for travel directions. The company will restrict the number of features you can have on the phone, so you would want to add only the ones you absolutely need.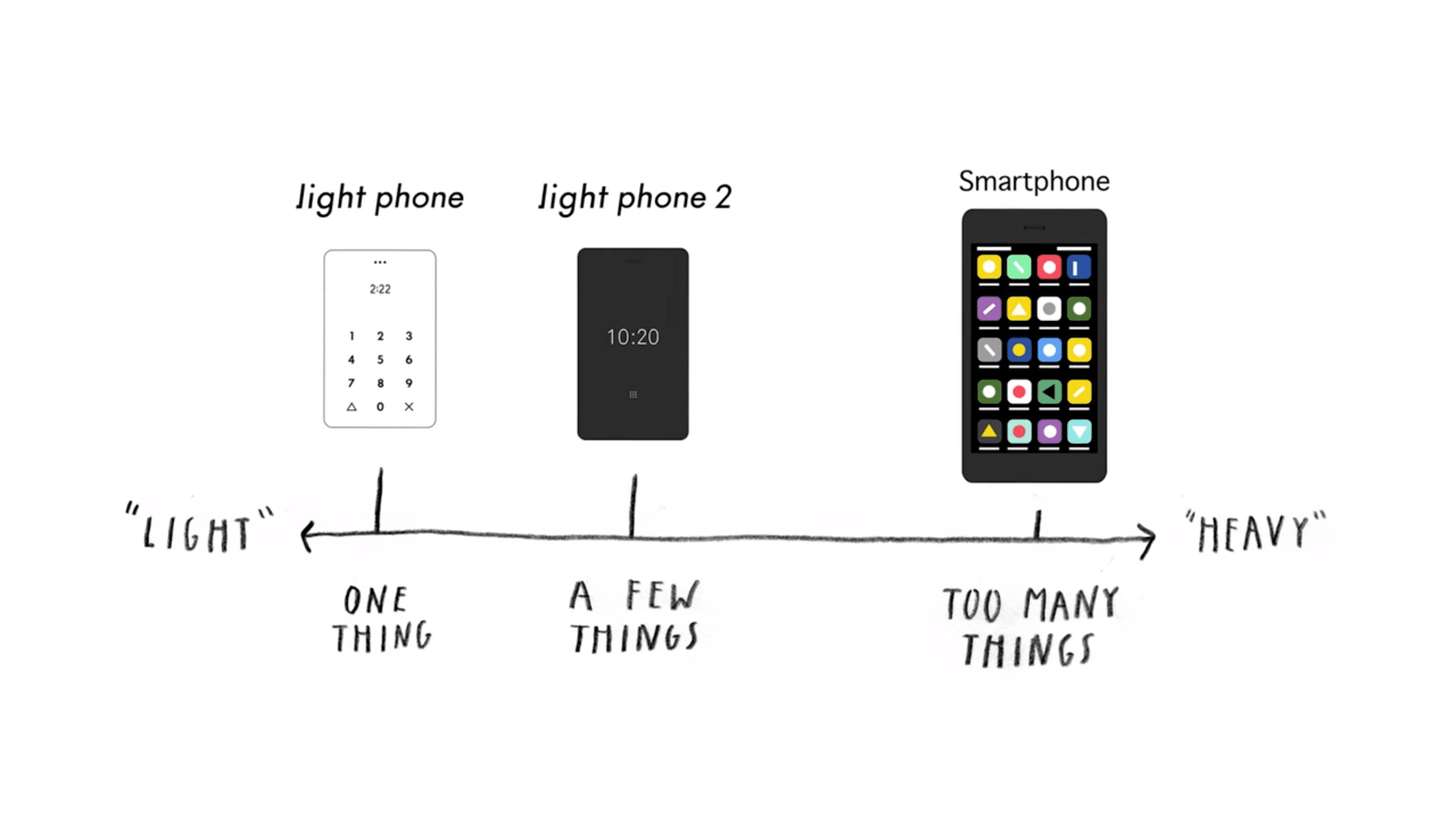 It will also allow you to book an Uber or Lyft ride. In the future, Light Phone could add some other features that are useful rather than addictive, such as hotspot tethering and voice memos. For ride-sharing, the startup is said to work directly with Uber and Lyft to create custom versions of their apps that can allow users to book rides but without any tracking features. The device packs a 950mAh battery that lasts up to three days of regular usage and seven days on standby.
Smartphone addiction is bad for our mental health. But smartphones are also loaded with features that make life easier for us. It's much more than being the gateway to the social media wormhole. You can read articles, listen to the music, listen to podcasts, capture memories, book movie tickets, order food, and do much more. I don't have any games, Facebook, Instagram, Twitter, or Telegram on my iPhone SE, which saves me a lot of time. And that works for me.
Updated on