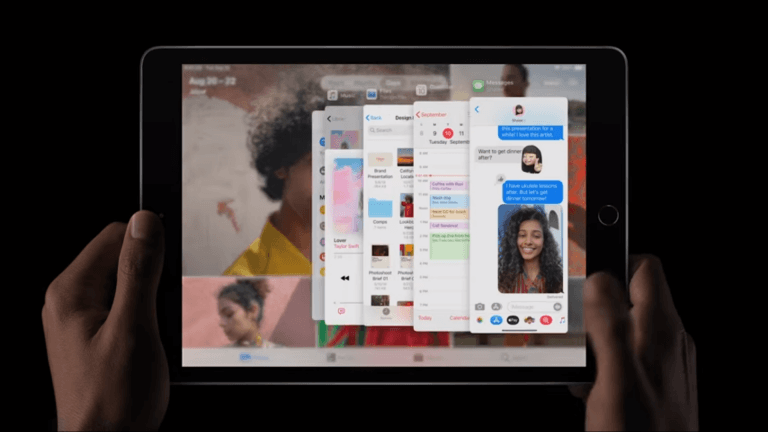 After several months of beta testing, Apple has rolled out the iPadOS 13.1 software for iPads. The tech giant has also released iOS 13.1 for iPhones and tvOS 13 for Apple TV devices. The iPadOS 13.1 carries the same version number as iOS, probably because it is derived from iOS with some iPad-specific enhancements. It brings tons of improvements that close the gap between iPads and laptops.
Is my iPad compatible with iPadOS 13.1?
Apple was supposed to release the iPadOS 13.1 on September 30, but has rolled it out a week earlier than expected. Just like iOS 13.1, it has a system-wide Dark Mode, Sign in with Apple, Apple Arcade gaming service, a swiping keyboard, and revamped versions of Apple Maps, Photos, Notes, and Reminders apps. And then there are a bunch of iPad-specific enhancements.
Exclusive: Voss Value Launches New Long Only Special Situations Fund
Since its inception in January 2012, the long book of the Voss Value Fund, Voss Capital's flagship offering, has substantially outperformed the market. The long/short equity fund has turned every $1 invested into an estimated $13.37. Over the same time frame, every $1 invested in the S&P 500 has become $3.66. Q1 2021 hedge fund Read More
The iPadOS 13.1 is compatible with the following iPad models:
12.9-inch iPad Pro
11-inch iPad Pro
10.5-inch iPad Pro
9.7-inch iPad Pro
iPad (7th generation)
iPad (6th generation)
iPad (5th generation)
iPad mini (5th generation)
iPad mini 4
iPad Air (3rd generation)
iPad Air 2
If you have any of these iPad models, you can upgrade to the new software from the Settings menu. You should take a full backup of your data before downloading the new software. Make sure your iPad is connected to a reliable WiFi network and then head over to Settings > General > Software update to download and install the iPadOS.
What iPad-specific enhancements does it bring?
Now that Apple has released a dedicated software for iPads, it won't have to worry about finding a balance between iPhones and iPads when releasing new features. It can now make any changes it wants to enhance the user experience on its tablets.
A revamped Home screen
The iPadOS has a new Home screen with app icons taking less space than they used to. You can fit more apps on the Home screen. Users can also add the Today Widgets to the Home screen to quickly check information like events, weather, reminders, calendar, news headlines, and more.
'Split View' and 'Slider Over' for multitasking
The new iPad operating system makes multitasking easier than before. The Slide Over and Split View now support multiple windows from the same app. It allows you to open two pages in the same app side-by-side. The Slide Over feature gets a new option to let users view and switch between multiple apps through a card interface.
There is also an App Expose feature that allows users to view all the open windows in an app. You can also swap between them. The feature appears when you hold down an app's icon.
Apple Pencil gets new capabilities
When you tap in the corner of your iPad's display with Apple Pencil, you'll get Markup features. You can use it to mark up and send entire webpages, screenshots, emails, documents, and more. The software also has a redesigned tool palette to give you easy access to color palettes, eraser, ruler, and a new pixel eraser. The Cupertino company has also reduced the Apple Pencil's latency from 20ms to just 9ms.
Safari renders the desktop version of websites
In the past, iPad users had complained about the Safari browser showing them the mobile version of websites rather than the desktop version on iPads. With iPadOS, you'll get the desktop version of websites by default in Safari browser. The websites are scaled and optimized for the iPad display, allowing you to use web apps like Slack, WordPress, and Google Docs.
Apple's browser also gets a download manager, which will help users manage the downloaded files. The tech giant has also added more than 30 new keyboard shortcuts to iPadOS. It also has a floating keyboard with support for swipe typing.
An improved Files app
The iPadOS 13.1 has a revamped Files app that supports folder sharing and iCloud Drive. You can share entire folders with your friends or colleagues. People with access to a shared folder will be able to view it in iCloud Drive. The Files app also supports external drives, letting users plug in SD cards and USB drives.
The Files app also allows you to preview files in Column View. It also brings support for Quick Actions that let you create PDFs, mark up, and rotate pictures.
Better text editing
Apple has added a new QuickPath swipe feature that allow you to take advantage of swipe typing. The iPadOS 13.1 has made text editing faster than ever before. You can select text with a swipe. There are also new gestures to copy, cut, paste, and undo. You can also install fonts across the system.
Other features
Among other things, the iPadOS 13.1 gets supports for the Xbox One S and PlayStation DualShock 4 controllers. It also has a bunch of augmented reality features such as People Occlusion, which allows apps to place virtual objects in front of or behind people. It also supports Dolby Atmos playback, Dolby Digital and Dolby Digital Plus soundtracks.