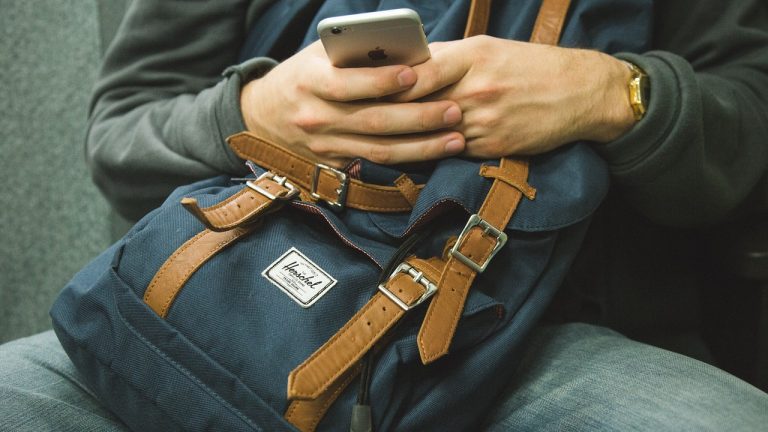 Activation Lock is a pretty useful feature from Apple. It is an effective anti-theft technology, meaning that no one else can use your iPhone unless they have your Apple ID and password. However, sometimes the Activation Lock may prove to be an inconvenience. Suppose you found a lost iPhone or purchased a used iPhone online, only to discover that the Activation Lock is enabled. In the first case, you wouldn't be able to return the device to the true owner, while in the second case, you wouldn't be able to use the iPhone you purchased. For such instances, you must learn how to remove the Activation Lock on an iPhone.
What is Activation Lock?
Before we detail how to remove the Activation Lock on an iPhone, it is important for you to understand what it is. Apple introduced the feature with iOS 7 to reduce theft instances of iOS devices. The feature works on the iPhone, iPad, iPod touch and Apple Watch. It is automatically enabled when the Find My iPhone feature is turned on.
When you first activate your device, Apple notes and connects the device's unique identifier with your Apple ID. This ensures that no one else is able to use your iPhone or reset it without the correct username and password combination. You won't encounter Activation Lock in your everyday iPhone use.
This Hedge Fund Believes The New Real Estate Cycle Is "Well Underway"
Chilton Capital's REIT Composite was up 6.1% last month, compared to the MSCI U.S. REIT Index, which gained 4.4%. Year to date, Chilton is up 6.3% net and 6.5% gross, compared to the index's 8.8% return. The firm met virtually with almost 40 real estate investment trusts last month and released the highlights of those Read More
Rather, it pops up when you reset your device or install a major downgrade. It basically enables you to verify your identity. If you want to check if Activation Lock is enabled on your iPhone or not, go to Settings > [Your Name] > iCloud > Find My iPhone.
Now let's talk about how to bypass Activation Lock. There are several ways to do so, including both legitimate and not-so-legitimate methods.
How to remove Activation Lock on iPhone
The first way is to request that Apple to remove the Activation Lock for you. Apple will unlock the phone for you if it is convinced that you are the real owner. You should provide the company with a valid proof of purchase. You can either visit your nearest Apple Store with the proof of purchase or call Apple Support and ask them to remove the Activation Lock remotely. Apple won't charge anything for removing the Activation Lock, and you don't need Apple Care either. However, there is a chance that all your data will be erased during the process.
Another way to bypass the Activation Lock is to be careful when buying a used iPhone. It often happens that the seller forgets to disable the Activation Lock when they sell the device. Additionally, buyers usually don't remember to ask about the lock when they purchase a used phone. You should keep in mind the following points to avoid iPhones with Activation Lock enabled:
You should see a "Hello" screen when switching on the phone for the first time. You will also be asked to "Set up your iPhone." If you get these messages, it means there is no lock.
If the iPhone asks for a passcode, it means the lock is enabled.
If the iPhone asks for an Apple ID and password, it means that the Activation Lock is on, and you will not be able to use the device.
Be extra cautious when you buy a used iPhone online. Several classified sites, such as Facebook Marketplace, Kijiji, GumTree and others offer little or no buyer protection.
In most cases, you can ask the seller, who might have forgotten to disable it or just didn't realize the feature ever existed, to remove the Activation Lock. If the seller is not around, then also there is nothing to worry as he or she can do it remotely as well. All they have to do is login at icloud.com/find with their Apple ID, click on "All Devices," and select the iPhone in question. Next, select "Remove from Account." This will free the iPhone from their Apple ID.
Using third-party services
There is also a not-so-legitimate way to bypass the Activation Lock. Several third-party services offer software that could unlock a device for you. However, these services are not free, and there is no guarantee of success. In some cases, the software may be able to bypass the Activation Lock, and it may even get the device blacklisted. Such iPhones won't receive any future iOS updates and may not get access to useful Apple services such as iMessage, FaceTime and more.
DoctorUnlock.net is a popular third-party service that removes the iCloud Activation Lock on an iPhone. It takes about three days to do so. All you have to do is visit their website, provide the IMEI number of your device, and enter the payment details.
Many also claim that jailbreaking the iPhone could help you bypass the Activation Lock. However, this is not true. Jailbreaking a device may allow you to tweak some functionalities or customize features, but it will not remove the Activation Lock.