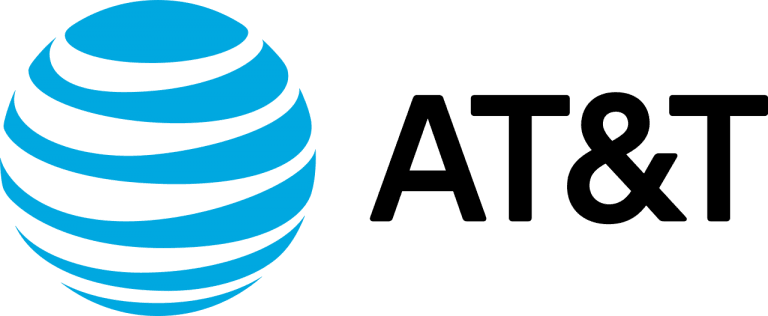 Elliott Management's $3.2 billion investment in AT&T Inc. (NYSE:T), announced earlier this week, was one of its biggest to date.

As befits such a large use of capital – and like Pershing Square Capital Management's record $5.5 billion investment in Mondelez four years ago – the target is a relatively safe bet, with a 6% dividend yield, a leading position in many of its businesses, and a number of ways to use hefty cash flow for value creation. Pershing played something of a backseat role in that campaign and has taken down the tempo even further at Starbucks and Berkshire Hathaway since.
Q2 hedge fund letters, conference, scoops etc
Connor Leonard Of IMC Explains: Here's What Value Investors Should Know About Moats
When it comes to value investing, one strategy that's often used is seeking out companies which have sizeable moats against competition. In a presentation for the Value Investing Club at Google earlier this year, Connor Leonard of the Investors Management Corporation explained two ways of looking at moats and how value investors can benefit from Read More
Unlike "suggestivist" campaigns at Nestlé, or Sony, Elliott's more than 8,000-word letter attacks AT&T's management sharply for missing past opportunities, along with the acquisition of Time Warner, which Elliott strongly implies has already been bungled. Yet the problems may be too deep-rooted to fix with a board seat, even if that is part of Elliott's plan.
Naturally, there are suggestions: a focus on execution, cost-cutting, asset sales, and using 50% of free cash flow to repurchase shares. Elliott even calls these opportunities "historic" and thinks the share price could more or less double. "This level of potential value creation is unique for any company, let alone one with a market capitalization north of $250 billion," write Elliott Partner Jesse Cohn and Associate Portfolio Manager Marc Steinberg.
These suggestions may or may not be enough for a fight between AT&T and Elliott, which at current prices would top Procter & Gamble as the largest by market capitalization. Yet the signs are that AT&T is already pushing in a similar direction; it had already put share repurchases on the table and Chief Financial Officer John Stephens said at an investor conference this week, "buybacks are definitely in the mix now." A small-ish collection of assets (several billion dollars counts as small-ish for a $280 billion behemoth), including towers and real estate, are up for sale.
The biggest point of contention might be DirecTV. Elliott considers linear television to be a distraction at best, and perhaps a declining business. Stephens did not directly reject a possible divestment this week but pointed out that the number of buyers was limited, and that AT&T's entertainment business was improving. There are arguments to be had over whether DirecTV has the same hooks as when AT&T bought it: one of its main drivers, the NFL, is arguably on the decline; AT&T is not adding further satellites to its fleet, suggesting other methods of distribution are likely to be growth areas in the future; and a major new streaming offering is due to be announced before the end of the year. The unappealing choice may be between cannibalizing DirecTV now, or competing with it.
But Elliott's most contentious demand may be over governance. It wants a new chairman, and perhaps a replacement for Randall Stephenson (who combines that job with being CEO) and to divide the job of John Stankey, chief operating officer of AT&T and CEO of Warner Media. A hint that it may file a shareholder proposal at the next annual meeting advocating an independent chairman would be a mistake – Institutional Shareholder Services was critical of this tactic at Allergan earlier this year, where Elliott reportedly worked behind the scenes to engineer a sale (Appaloosa Management filed the proposal). If it wants a new CEO, it should say so explicitly and ideally put up a candidate.
Where it may have more luck is in proposing a strategic committee of the board to oversee management's initiatives. Activist Insight Online has counted at least 40 of these created as part of settlements, including several involving Elliott, although only a few large companies are among their number. It is unclear whether Elliott would be happy to accept a committee comprised of current AT&T directors.
AT&T's advance notice window opens on December 28 ahead of a probable April meeting. That gives both sides relatively little time to shape and burnish their arguments. The broader question may be whether AT&T opens the door to more proxy fights at mega-cap companies or ushers in a new period of suggestivism.
---
Our feature article in Activist Insight Monthly this month is on activist short selling. Among the most interesting trends from the data I studied was that, despite the falling number of active short sellers, returns are improving. From the report: "Average one-week campaign returns, which Activist Insight Shorts measures from the market close immediately preceding the announcement to a week later, unless the short seller says it has exited earlier, were 8.4% for campaigns launched in 2019, compared to 8.1% in 2014. Those returns, which may not represent a short seller's actual profits, were 5% or less between 2016 and 2018, possibly forcing some investors out of the market."
---
Quote of the week comes from Vintage Capital Management's letter to the board of Red Robin Gourmet Burgers, which has rejected two takeover bids from the activist and set its sights on a turnaround by hiring experienced restaurant operator Paul Murphy as CEO. Vintage isn't letting it lie there, however, and plans a books and records request, a possible prelude to a proxy contest.
"Despite our repeated requests, there has been no substantive dialogue, let alone one that could be described as 'constructive,'" the activist's Brian Kahn wrote. "Although the press release seeks to cast doubt on our ability to finance the acquisition of the company, to this day neither the company nor its representatives have reached out to our financing sources."
Updated on