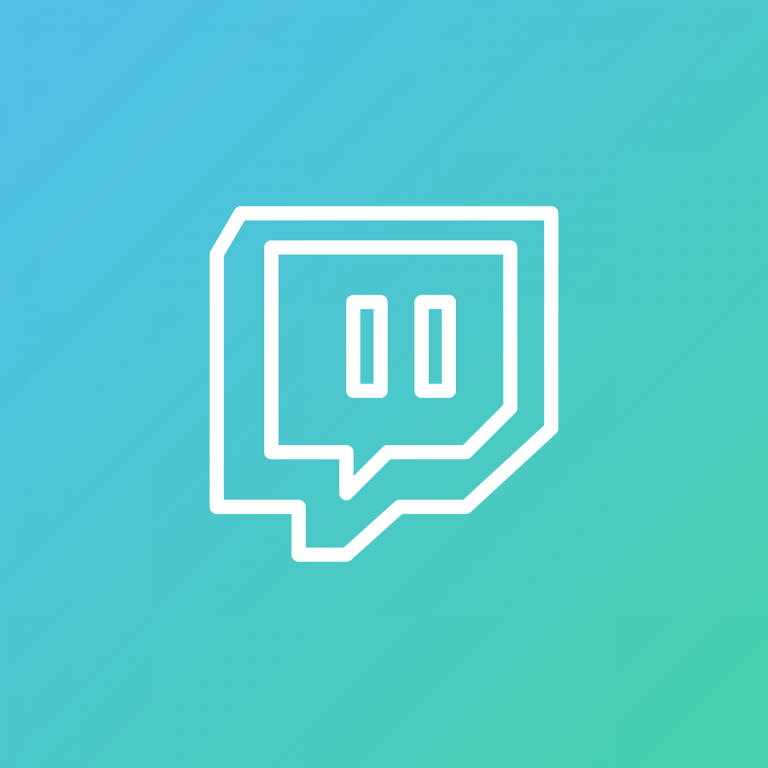 Twitch has been the front-runner in the game streaming business for years. No other platform comes even close. But Microsoft has signaled that it's going big on game streaming, and it's willing to invest resources to build a strong community. The software giant recently signed an exclusive deal with Tyler 'Ninja' Blevins, one of the top streamers on Amazon-owned Twitch. In this Twitch vs Mixer comparison, let's check out how the two services stack up.
Mixer came into existence when Microsoft acquired an independent streaming service called Beam in August 2016. The software giant quickly integrated the Beam service into Xbox One and Windows 10 operating system. The service was renamed Mixer because Microsoft didn't have the rights to use the name Beam in international markets.
Twitch was the gaming division of Justin.tv live streaming platform. Amazon purchased Twitch for $970 million in 2014. It has been the undisputed king of game streaming since then. But Microsoft's Mixer and Google's Stadia and YouTube Gaming are now trying to steal users away from Twitch.
Exclusive: Dan Loeb's Two New Stock Picks [Q1 Letter]
Third Point's Dan Loeb discusses their new positions in a letter to investor reviewed by ValueWalk. Stay tuned for more coverage. Loeb notes some new purchases as follows: Third Point's investment in Grab is an excellent example of our ability to "lifecycle invest" by being a thought and financial partner from growth capital stages to Read More
The numbers
If you look at the numbers, Twitch is far ahead of Mixer. The Amazon-owned streaming service attracts more than 15 million viewers every day, and more than three million streamers go live per months. According to Twitch, users watched 505 billion minutes of content on its platform last year.
According to a report from StreamElements, Twitch viewers watched 2.72 billion hours of content during the second quarter this year. That's 72.2% of all live-streamed content. By comparison, Mixer garnered just 3% with 112.29 million hours of live-stream content. Microsoft's Mixer trying to take on Twitch is pretty much like David vs Goliath.
The 'Ninja' factor
Microsoft's decision to sign an exclusive deal with one of the most popular Twitch streamers has sparked debate whether Ninja will be able to get viewers to switch from Twitch to Mixer. Early developments suggest that Tyler Blevins aka Ninja's presence has helped Mixer to some extent. The Mixer iOS app jumped from 747th rank to 13th place in the App Store within a day of Microsoft's Ninja deal.
In the long-term, the Ninja deal is not going to help Mixer much. Viewers tend to be more loyal to the game than the streamer. In the absence of Ninja, there are dozens of popular streamers on Twitch to fill the gap. Microsoft has to convince multiple top Twitch streamers to switch to Mixer to make a significant difference.
Twitch vs Mixer: Community interaction
Mixer focuses heavily on strengthening the community. Its faster-than-light (FTL) protocol offers low latency between streamers and viewers. On most other streaming platforms, there is a 10-20 second delay between a viewer sending a message, the streamer receiving it and replying it, and the viewer seeing the reply.
With the FTL protocol, Mixer reduces the delay to less than a second. As a result, viewers and streamers can interact more efficiently. Other platforms including Twitch are still struggling to fix the issue. Microsoft also gives streamers choice to offer special controls to their viewers for better engagement.
Twitch has attempted to enhance community interaction through its Extensions feature, but it's not as good as that of Mixer. Since Microsoft's platform has far less crowd, its community is fairly non-toxic and friendly.
Mixer takes community interaction a step further with its Mixplay feature, which allows viewers to play select games with their favorite streamers. Streamers also have the opportunity to make it to HypeZone, which increases the number of viewers watching your game.
Twitch vs Mixer: Co-streaming
Earlier this year, Twitch introduced the Squad Streaming feature for partners. Mixer has been offering the co-streaming feature for a couple of years now. It allows up to four people to merge their live gameplay to a single location. Viewers can see action from each of the four player's perspective. On Mixer, you can also co-stream with others from your Xbox One console.
Twitch vs Mixer: Digital goodies
Twitch offers tons of unlockable digital goodies. You can earn chat badges and special emotes. But the goodies you get depends on the amount of money you have spent supporting streamers. In contrast, things are pretty simple and straightforward on Mixer. Microsoft's service allows you to earn digital goodies simply by watching game streams on the platform.
Mixer users earn experience points as they watch streams. When you gain enough experience points, you move up the experience level, unlocking more emotes and skills. Mixer users also earn the Sparks in-app currency, which they can use to unlock more emotes, interact with streamers, activate skills, or explore the community-created apps.
Earlier this year, Mixer also launched a premium currency called Embers that viewers can buy with real money to support their favorite broadcasters.
Twitch vs Mixer: Other features
Both Mixer and Twitch have similar streaming functionality. Mixer is baked into both Xbox One and Windows 10, which means the Mixer experience on these devices is much better than Twitch. Mixer users can go live on Xbox One within seconds. The Twitch app on Xbox One needs Kinect for live streaming. In contrast, Mixer works with any USB webcam.
The appearance is similar on both platforms, but Twitch has an amazing list of tools for analytics and streaming. Amazon's service makes it pretty easy to create on-demand videos that viewers can find easily. It also brings streamers and viewers together in real life through its TwitchCon.
Also, Twitch Prime comes free of cost with the Amazon Prime membership. The Prime membership gives users access to content, channel subscription, and other enhancements.
Mixer has the features it needs to compete with Twitch. But it has a long way to go before it can challenge Twitch's dominance. With Microsoft's backing and huge investments, it could be a worthy alternative to Twitch in the coming years.