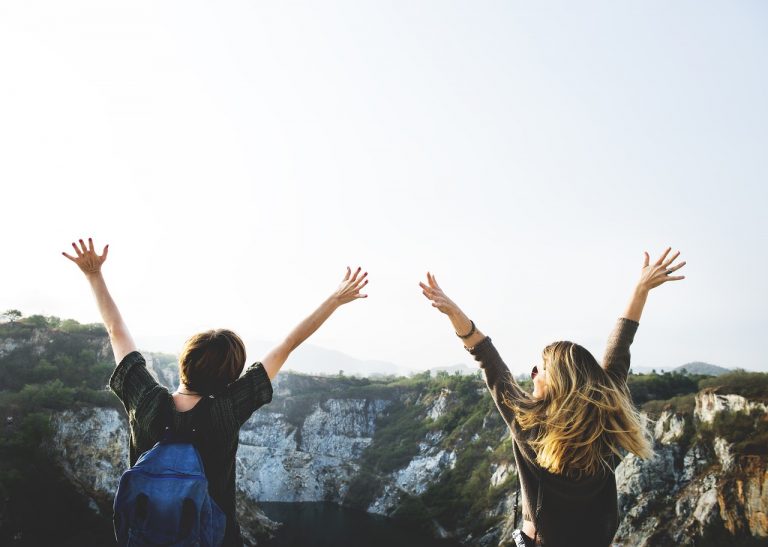 Almost everyone has a bucket list of places they want to visit and restaurants they want to dine at in their lifetime. Time magazine publishes an annual list of hundred of the world's greatest places across different categories such as hotels, restaurants, museums, and more. The magazine has published its 2019 list of the world's greatest places to visit, to stay, and to eat & drink for travel enthusiasts. Here we take a look at the top ten greatest places to visit in 2019, according to Time magazine.
How they ranked the greatest places to visit
It's incredibly difficult to measure greatness. How do you determine the greatness of a place? To compile the list, Time solicited nominations from its editors and correspondents around the world as well as industry experts. Then they evaluated each place based on a number of factors such as originality, quality, influence, sustainability, and innovation.
Another important factor they considered was whether the selection gives travelers "the sense that one has stumbled upon the extraordinary." Time magazine divided its list into three categories: Places to visit, places to stay, and places to eat. Let's check out the greatest places to visit.
Qualivian Investment Partners July 2022 Performance Update
Qualivian Investment Partners performance update for the month ended July 31, 2022. Q2 2022 hedge fund letters, conferences and more Dear Friends of the Fund, Please find our July 2022 performance report below for your review. Qualivian reached its four year track record in December 2021.  We are actively weighing investment proposals. Starting in November Read More
10- Chillida Leku in Hernani, Spain
Chillida Leku is a museum in Spain spread over 27 acres. The museum itself is a beautiful combination of art and nature. It is filled with the work of late Basque sculptor Eduardo Chillida. It's an open-air sculpture park established by Eduardo Chillida and his wife in 2000. Art enthusiasts can admire 43 marvelous pieces of Chillida's greatest works.
9-  National Kaohsiung Center for the Arts in Kaohsiung, Taiwan
Located in Fengshan district of Taiwan, the National Kaohsiung Center for the Arts is the world's largest performing arts center under a single roof. Its single sweeping building covers an area of 35 acres. It used to be a Japanese military base. The art center was designed by the Netherlands-based architecture firm Mecanoo. Spread over 25 acres, it opened to public last year. It has an opera house, a recital hall, a playhouse, a concert hall, and an outdoor theater.
8- Central Library in Calgary, Canada
The Central Library in Calgary, Canada is one of the greatest places to visit this year. It opened in November 2018 to replace the existing central branch in Downtown Calgary. Time magazine described it as an "architectural masterpiece." The four-story building was designed by Norwegian architecture firm Snøhetta and Canadian firm DIALOG. The Central Library also boasts an extensive collection of books.
7- Museum of Black Civilizations in Dakar, Senegal
The Museum of Black Civilizations opened in December last year in Senegal's capital city of Dakar. It was built with $34 million of Chinese investment after being delayed repeatedly for five decades. Museum director Hamady Bocoum told Time magazine that the museum would help shape African's future sense of identity. Senegal and other African countries have asked France to return the artwork they looted during the colonial era.
6- Mata Ki Te Rangi International Dark Sky Sanctuary, Pitcairn Islands
"Mata Ki Te Rangi" means "Eyes to the Skies." The Pitcairn Islands has opened a new International Dark Sky Sanctuary to attract astro-tourists. The islands have no light pollution, ensuring crystal-clear night skies. The International Dark Sky Sanctuary is spread across all four islands of the group – Pitcairn, Ducie, Oeno, and Henderson. It is one of the ten places that offer the clearest view of night skies.
5- SFER IK in Tulum, Mexico
The SFER IK is an exhibition space unlike any other. Its nest-like structure and beautiful location inspire artists to create artwork from a different perspective. According to Time magazine, its structure is made of "locally sourced wood and cement."
4- Star Wars: Galaxy's Edge at Disneyland in Anaheim, California
If you are a Star Wars fan, this place could be a paradise for you. The Star Wars theme-park encompasses 14 acres within Disneyland Park in Anaheim, California. Time magazine has ranked it among the world's greatest places to visit. As a guest, you get to interact with your favorite characters and customize your own droids. It was designed by Walt Disney Imagineering and Lucasfilm Story Group.
3- Mori Building Digital Art in Tokyo, Japan
The Mori Building Digital Art Museum is dedicated entirely to digital art. The museum opened to the public in June 2018. It's the first museum of its kind. It has about 500 computer and 500 projectors to stimulate all five of your senses and offer an immersive experience. Two of its most popular installations are the Forest of Resonating Lamps and the Crystal World.
2- Camp Adventure in Ronnede, Denmark
Camp Adventure in Denmark is a fun and cool destination. It has a tree-top climbing park with ten climbing courses that give you an adrenaline rush as you climb up. It also has an hourglass-shaped, 45 meters tall forest tower with a spiraling walkway. Just walk the spiraling slope to enjoy the panoramic view of the surroundings. Camp Adventure is located in the Gisselfeld Klosters Skove forest.
1- Geosea Geothermal Sea Baths in Husavik, Iceland
Besides whale watching and the Northern Lights, nature baths bring a lot of tourists to Iceland. The Geosea Geothermal Sea Baths opened in August 2018 with a built-in waterfall, swim-up bar, bathtub-warm water, and several infinity-edged pools. Geosea is a unique natural bath with geothermal water from the depths of the earth. Next time you are in Iceland, you can enjoy Geothermal Sea Baths, the Northern Lights, as well as whale watching.
Which ones would you want to visit? Let us know in the comments below.
Updated on