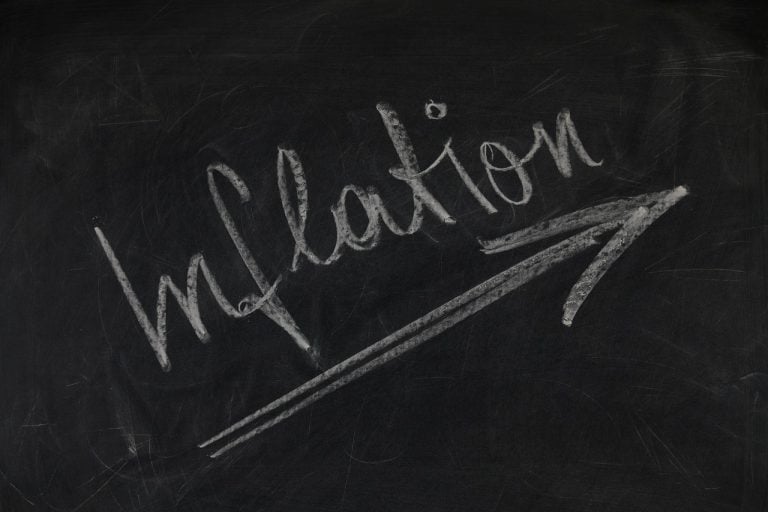 The annual inflation rate in the United States hovers at around 2%. For the uninitiated, inflation is the annual percentage change in consumer prices compared to previous year's prices. Many third-world and politically unstable countries have been victims of hyperinflation. Developed countries in Europe and North America have witnessed low inflation rates. Here we take a look at the top 10 countries with the highest inflation rates.
The inflation rate in your country could dramatically affect your expenditure, savings, and cost of living. Most countries want stable and moderate inflation to keep the economy robust and growing. But not every country has a stable and predictable inflation.
These are the countries with the highest inflation rates. The ranking is based on data from Trading Economics and official statistics from the respective countries.
Seth Klarman Describes His Approach In Rare Harvard Interview
In a rare interview with Harvard Business School that was published online earlier this month, (it has since been taken down) value investor Seth Klarman spoke at length about his investment process, philosophy and the changes value investors have had to overcome during the past decade. Klarman's hedge fund, the Boston-based Baupost has one of Read More
10- Angola, 17.24%
According to Trading Economics, the inflation rate in Angola was 17.24% in July 2019. Between 2001 and July 2019, the country has witnessed average annual inflation of 35.21%. Angola received $3.7 billion financial assistance from the International Monetary Fund recently on the condition that it would remove subsidies on water and energy, and implement VAT.
9- Sierra Leone, 17.46%
Sierra Leone is one of the poorest countries in the world. The West African nation recorded 17.46% inflation in March 2019. Its inflation has averaged 28.67% between 1986 and 2019. Sierra Leone has witnessed decades of political turbulence, including a civil war. It has per-capita GDP of just $505, even though it's among the world's leading producers of diamond, titanium, bauxite, and other minerals.
8- Haiti, 18%
Data from Trading Economics shows that Haiti's inflation rate stood at 18% in May 2019. Haiti has seen a crippling increase in the prices of food, alcoholic beverages, tobacco, and transportation in the last few years. The country still hasn't fully recovered from the 2010 earthquake that killed more than 200,000, injured about 300,000 people, and left more than 1.3 million people displaced.
7- Liberia, 23.3%
The Liberian economy has been struggling due to poverty, corruption, and mismanagement. It has been running fiscal revenue deficits for at least three consecutive years. The country recorded 23.3% inflation in April 2019. Liberians fear that if the economy worsens, it could lead to a civil war. Liberia has already seen a 14-year-long civil war.
6- Sudan, 47.80%
Sudan recorded 47.80% inflation in June 2019. That may seem alarmingly high to some people, but the country has averaged 32.66% inflation between 1971 and 2019. The price increases and limits on cash withdrawal have led to anti-government protests and deadly clashes in the last few years. Political instability has paralyzed the Sudanese economy.  Sudan has been a victim of violence, conflicts, floods, and droughts for decades. The African nation has seen two civil wars.
5- Iran, 48%
Inflation rate in Iran stood at 48% in July, down slightly from 50.4% in June 2019. The prices of food and non-alcoholic beverages shot up 71.9% in July. The International Monetary Fund expects Iran's economy to shrink for the second consecutive year in 2019. The Iranian economy has been struggling due to sanctions imposed by the United States. The US has also asked all major buyers of Iranian oil to stop purchasing oil from the country.
4-Argentina, 54.40%
The inflation rate in Argentina was 54.40% in July 2019, which is higher than in most countries. But Argentina recorded a staggering 20,262% inflation in March 1990. The country has seen higher than expected inflation due to steep devaluation of its currency and a struggling economy. Last year, Argentina reached a $56.3 billion financing deal with the International Monetary Fund. Inflation in the South American country is expected to cool further in the coming years.
3- South Sudan, 56.10%
Inflation in South Sudan peaked at 550% in 2016. Since then, the country has reduced the pace of printing money, which has helped bring down inflation. According to Trading Economics, South Sudan witnessed 56.10% inflation in March 2019. The increased oil output and reduced violence have also contributed to a lower inflation. South Sudan is the most oil-dependent nation in the world. Oil accounts for close to 100% of its exports and over 60% of its GDP.
2- Zimbabwe, 175.66%
Zimbabwe had an inflation rate of 175.66% in June 2019, which has sparked concerns that the country could go back to the dark days of hyperinflation. Prices of food, beverages, medicines, and other essential items have increased rapidly amid scarcity and political instability. In 2008, the inflation rate in the African country was as high as 89.7 sextillion percent, and the country was publishing 100 billion dollar bills.
1- Venezuela, 282,972.80%
The economy of Venezuela is a mess. Its GDP contracted 22.2% in the third quarter of 2018. The government and central bank of Venezuela have stopped publishing most of the statistical details about the economy as the political chaos shows no signs of abating. Its inflation rate was 282,972.80% in April 2019. According to the International Monetary Fund, its inflation could skyrocket to 10 million percent by the end of 2019.
Updated on