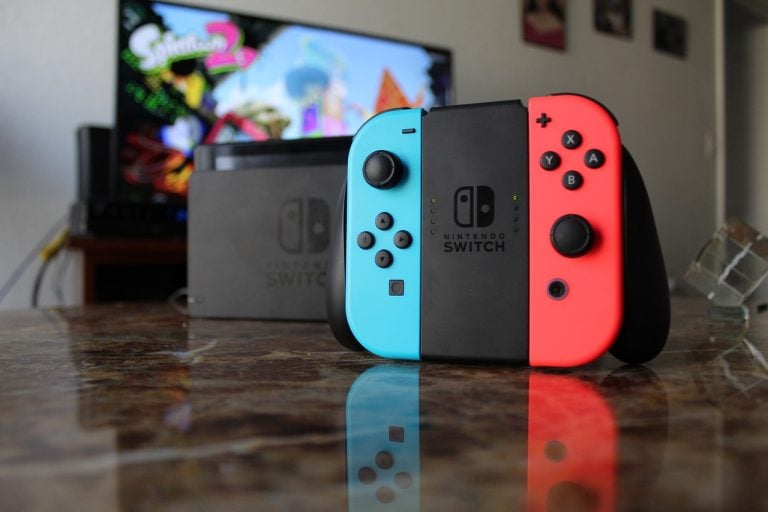 Nintendo has just launched a new Nintendo Switch model with up to nine hours of battery life. The Japanese company has also unveiled an affordable Switch Lite that costs just $200 and works only in handheld mode. If you have purchased the new Nintendo Switch or waiting for the Switch Lite, you'd want to play some of the best Nintendo Switch titles out there. The company has an impressive lineup of first-party and third-party titles that keep gamers glued to its consoles.
Nintendo launched the original Switch in March 2017. Many of the launch titles remain among the best Nintendo Switch titles even in 2019. The company has since sold more than 35 million Switch units worldwide. These are the best Nintendo Switch titles of 2019:
10- Super Mario Maker 2
Hedge fund managers present their best ideas at Robinhood [In-Depth]
The latest Robinhood Investors Conference is in the books, and some hedge funds made an appearance at the conference. In a panel on hedge funds moderated by Maverick Capital's Lee Ainslie, Ricky Sandler of Eminence Capital, Gaurav Kapadia of XN and Glen Kacher of Light Street discussed their own hedge funds and various aspects of Read More
The Super Mario Maker 2 allows players to make their own Super Mario games. You get to use your own imagination to create new Super Mario levels from scratch. Of course, you can also enjoy the built-in story mode or the levels created by your fellow players. It's jam-packed with new items, course themes, and power-ups to attract the owners of the previous Mario Maker titles. It puts level design directly into the hands of players.
9- Splatoon 2
Splatoon 2 is a multiplayer online shooter game that is different from the rest. It's where your weapons are filled with colored ink rather than bullets. The game has an addictive new co-op mode and an improved single-player mode. It's fun all the way, with fast-paced matches that offer a tense competition. If you missed out on the original Splatoon for Wii U, you will have fun playing this one.
8- Super Smash Bros. Ultimate
The Super Smash Bros. Ultimate is one of the best Nintendo Switch titles. It brings more characters and levels than ever before. Its single-player 'campaign' mode is also the best in the Super Smash Bros series. You have as many as 76 different characters to unlock. Players can customize almost everything from stage hazards to rulesets to fighter balancing. It's a must-play title for competitive people.
7- ARMS
ARMS is a boxing game unlike any other. It allows you to take full advantage of Joy-Con's motion controls when you get in the ring and punch people with your slinky arms. At first, it seems like a simple bash 'em up game, but it requires a high level of strategy to beat your opponents. Each character you take on plays things differently, and sometimes you have to change your tactics on the fly to beat them. Once you start playing, it will be incredibly difficult to stop.
6- Mario + Rabbids: Kingdom Battle 
Ubisoft's Mario + Rabbids: Kingdom Battle is incredibly fun to play. The Super Mario-inspired take on the XCOM's tactics makes this strategy game a fun ride even for people who aren't big fans of strategy games. Since it is set up in the Super Mario universe, you could easily mistake it for a Nintendo title. At the beginning of the game, you learn that the Rabbids have invaded the Mushroom Kingdom and stole an invention that allows them to combine any two objects to create a new one. Your job is to restore peace in the Mushroom Kingdom.
5- Fire Emblem: Three Houses
Fire Emblem: Three Houses is an adventure strategy game. If you are a fan of the Fire Emblem series, the Three Houses is the best so far. It prioritizes stories over combat, though the ruthless, turn-based, and tactical battles are still there. You can't go wrong with this one. You have to teach students of one of the three prestigious houses and make them capable enough to save the continent of Fodlan.
4- Mario Kart 8 Deluxe
Mario Kart 8 Deluxe offers the definitive Mario Kart experience to Switch users. It brings tons of new customizations, 200cc trial modes, a new Battle Mode, and new levels of drift boosting. Nintendo had originally released the Mario Kart 8 on Wii U, and the Switch version has further improved the experience with more content. The handheld mode of Nintendo Switch makes it even more fun.
3- Pokemon Let's Go Pikachu and Eeveee
This is more than just a spin-off of the mobile game Pokemon Go. Developer GameFreak worked with Nintendo to beautifully blend the elements of Pokemon Go with classic RPG features. The Let's Go titles are a remake of Pokemon Blue, Red, and Yellow, combining the old and the new. It has a new catching mechanic and a new vision of Kanto to explore.
2- Super Mario Odyssey
Nintendo has taken the Mario game to near-perfection. The Super Mario Odyssey offers the best gaming experience of any Mario game ever. You will be playing the red-hatted plumber Mario, who is out to rescue Princess Peach from Bowser. Each level of the game is filled with surprising secrets, challenges, and fun. It is friendly to new gamers as well as the experienced ones.
1- The Legend of Zelda: Breath of the Wild
The Legend of Zelda: Breath of the Wild was one of the launch titles. More than two years after launch, it remains by far the best Nintendo Switch title, exceeding the expectations of every Nintendo fan. The post-post-apocalyptic world of Hyrule is jam-packed with unique mysteries that you have to uncover. Nintendo has updated the game many times since launch to make it more engaging. The Breath of the Wild also has many firsts for Zelda such as shrines and voice acting.