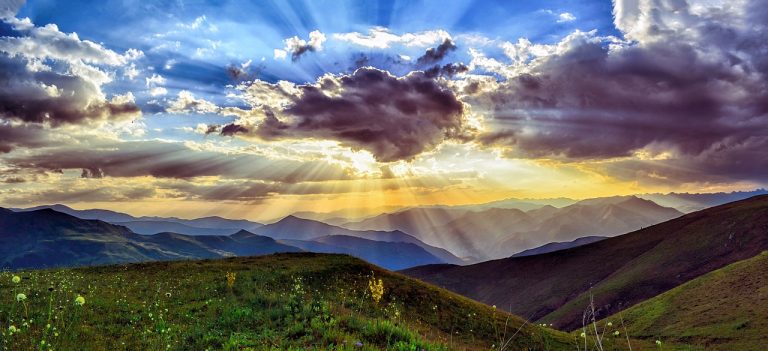 Presidential Candidate Tom Steyer Gives Keynote Friday night at Environmental Summit in Aspen/Snowmass

16th annual American Renewable Energy Day starts Wednesday Night. 145 speakers will address "The Politics of Change: Creating the New "Hydrogen-Carbon Economy."
[REITs]
How A Weakening PE Market Serves As Another Sign Of A Weakening Economy
Amid the turmoil in the public markets and the staggering macroeconomic environment, it should come as no surprise that the private markets are also struggling. In fact, there are some important links between private equity and the current economic environment. A closer look at PE reveals that the industry often serves as a leading indicator Read More
Q2 hedge fund letters, conference, scoops etc
Aspen/Snowmass, CO…Democratic Presidential Candidate and environmental champion, Tom Steyer, tops the list of 145+ speakers who will share their expertise and research during this week's American Renewable Energy Day Summit (AREDAY) at the Viceroy Resort in Snowmass Village, CO, August 14-17.  Details are on the agenda. Steyer will take center stage as the keynote speaker Friday night, August 16, 7:30pm, followed by Q & A. Tickets are $125 for those who aren't registered for the Summit. They do not include dinner and are available at the door or through the AREDAY website.
Steyer recently announced his detailed plan to address climate change. As president, Tom will declare the climate crisis a national emergency on his first day in office, and will begin implementing his five-pillar framework for the Justice-Centered Climate Plan, with or without Congress. He is prepared to use the emergency powers of the presidency to take on the climate crisis, protect the American people, redouble our commitment to the Paris Climate Agreement, and establish our global leadership as we build a safer, more sustainable world.
Also highlighting the Summit will be three of the leaders of the Youth Climate Movement, which exploded this spring as thousands of young activists, including these three leaders, gathered in New York City for the Global Climate Strike this May, joining over a million people in more than 1,600 cities across the world in demanding that politicians take decisive actions against climate change.
The first, Xiuhtezcatl Martinez, is the youth director of Earth Guardians, which trains diverse youth to be effective leaders in the environmental, climate and social justice movements. The second is Xiye Bastida Patrick, a youth activist with Fridays For Future. The third is Katie Eder, executive director of Future Coalition, a national network that fosters community and collaboration among youth leaders and youth-led organizations. Their perspectives are key in addressing the AREDAY Summit's theme, "The Politics of Change: Creating the New Hydrogen-Carbon Economy."
Another global phenomenon known as Divest-Invest Philanthropy will be front and center at AREDAY.  This movement has surged over the past few years as an increasing number of institutions and individuals are moving their money out of fossil fuels and into climate solutions. These efforts have resulted in $8.8 trillion being divested, although only $600 billion has been reinvested to date in clean or renewable energy.  The challenges and opportunities of this movement will be discussed on a panel moderated by former Colorado Senator Timothy Wirth, Vice Chair of the United Nations Foundation.  Joining Wirth will be Ellen Dorsey of the Wallace Global Fund (an early advisor and funder for the first divestment campaigns), and Tom Van Dyck of RBC Wealth Management (an initiator of the movement with his clients). Wallace and Van Dyke helped launch the movement when they were guests in 2014 on the Moyers & Company TV show.
According to Chip Comins, Founder of the AREDAY Summit and Chairman and CEO of the American Renewable Energy Institute (AREI), which stages the AREDAY Summit, "In order to move the needle, we not only have to reinvest the entire divested amount, but double and triple it to reverse the rapid deterioration of the atmosphere." Sally Ranney, President of AREI, puts it this way, "A fundamental shift in consciousness about climate is a critical requirement if we hope to implement solutions sufficient enough to reverse the climate trends."
Another hot topic will be "Climate Philanthropy," a charitable way of giving the public insight into climate problems and sharing solutions by funding educational opportunities for the public to learn and act. Earthx's Trammell S. Crowe will join Spike Buckley from Earth's Call, (ASU), climate philanthropist John Powers and Bill Brandt, Director of Strategic Integration for ASU Lightworks at the Julie Ann Wrigley Global Institute of Sustainability at Arizona State University. Lightworks discovers and invents energy solutions to the world's fuel, electric and social challenges by using the energy from sunlight. Earth's Call is a new nonprofit organization dedicated to finding and funding innovative solutions to fight the climate crisis.  Earthx is the nation's largest environmental forum and expo in Dallas.
The AREDAY Summit has been convening since 2004 as one of the largest in-person brain trusts of the global renewable energy industry, attracting climate change decision-makers, change agents and thought leaders.  Speakers from finance to technology and education to scientific research will share their knowledge and wisdom.  All three days of the Summit will be livestreamed.
In addition to the Summit, AREI will simultaneously sponsor IMPACTFILM, a solutions-oriented film festival designed to motivate the community to engage in climate change issues and protect the planet for future generations.  Registration costs for the Summit range from $350 to $1,250 with special rates for students, non-profits, governments and a single day.
---
About AREDAY – The AREDAY SUMMIT is a program of the American Renewable Energy Institute (AREI). It has taken place annually in Aspen or Snowmass, CO since 2004. The agenda includes a multi-day speaker series and IMPACTFILM.  AREDAY offers attendees the opportunity to engage with clean energy world leaders from the public and private sectors, including the fields of finance, politics, solar, wind, biofuels, and geothermal plus leading-edge energy technologies. Participants have included President Jimmy Carter, the Prime Minister of Australia and the president of Iceland.  For more information, call 970-930-8002 or visit AREDAY.net.
About AREI – The American Renewable Energy Institute (AREI) is a registered 501(c)(3) organization based in Colorado's Roaring Fork Valley.  Focused on fostering actionable solutions around climate change, its programs emphasize the "Five Verticals of Solution – Stop the burning of fossil fuels; Remove 2 trillion tons of carbon from the atmosphere; Plant 2 trillion trees; Regenerate the soil; Remove all plastic from the ocean and rebalance its PH." 
Updated on