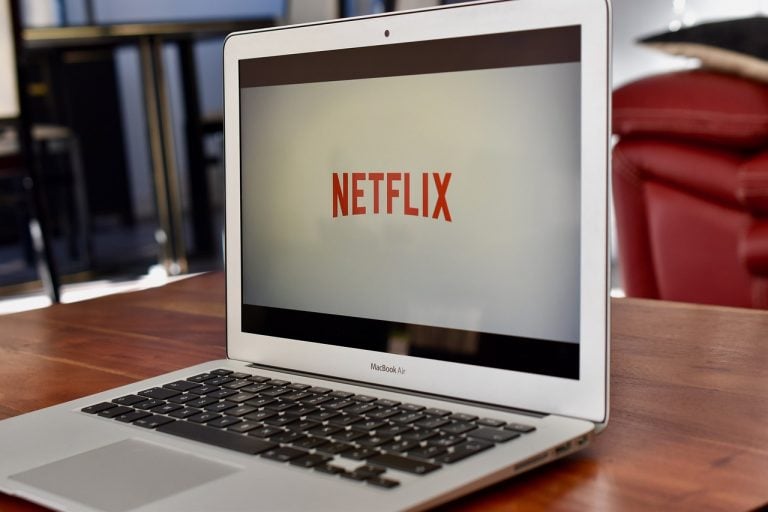 The world's largest video streaming service wants to track your physical activity for some reason. Netflix and other popular apps collect tons of data about their users, but they are always hungry for more user data. A few days ago, Twitter user BetoOnSecurity noticed that the Netflix app for Android was requesting access to their physical activity data.
BetoOnSecurity tweeted, "Hey Netflix, why does your Android app want physical activity data?" It was a surprise because the video streaming service never asked for permission to access your physical activity before last week. The data could include details like movement and motion detection.
Hey @netflix why does your Android app want physical activity data? pic.twitter.com/Lv0QUL0w9g

How Warren Buffett Went From Hating To Loving Banks

Since the financial crisis, Warren Buffett's Berkshire Hathaway has had significant exposure to financial stocks in its portfolio. Q1 2021 hedge fund letters, conferences and more At the end of March this year, Bank of America accounted for nearly 15% of the conglomerate's vast equity portfolio. Until very recently, Wells Fargo was also a prominent Read More

— Beto on Shrooms on Security, Shitter of Posts (@BetoOnSecurity) July 27, 2019
BetoOnSecurity was not the only one prompted by Netflix to give access to their physical activity data. The Next Web contributor Ivan Mehta found that Netflix had turned on the permission on their Pixel 3 XL "without any prompt." The video streaming app on my own OnePlus 5 hasn't sought permission to access my physical activity data, though. Neither is the permission turned on for Netflix on my phone.
So, what's going on? With Android Q update, Google allows developers to request to obtain access to a user's physical activity data. Google has added the new permission for the sake of transparency, letting users know which apps are using their motion data such as walking, running, or moving in a vehicle. Netflix appears to be taking advantage of the new permission.
It's still unclear what Netflix intends to do with your physical activity data. When The Next Web reached out to the company for a response, Netflix told the publication that it's continually testing ways to give its customers a better experience. "This was part of a test to see how we can improve video playback quality when a member is on the go," said Netflix.
The company is running the test only for some accounts on Android devices. It has no plans, at least for now, to expand it to all users. There are a number of possibilities for why the company would want your physical movement data. It could help improve playback quality for customers commuting in cars, buses, or trains.
Netflix could also use your physical activity data to warn you when you are watching your favorite shows and movies while walking down the street or driving. Warning users is one of the best possible uses of the motion sensing data. People watch Netflix on their phones in the gym, on buses and trains.
Gizmodo contributor Victoria Song has some unique ideas for how the company could use your physical activity data. The video streaming service has a Make It series of DIY projects. One of the projects is personal trainer tracker that pauses a show when you stop moving. Another was a pair of socks that detects when the user has fallen asleep while watching Netflix and automatically pauses the video. Netflix could use the physical activity data for the Make It DIY projects.
Last week, Tesla CEO Elon Musk announced that the Tesla vehicles would soon get the ability to play Netflix and YouTube videos when the vehicle is not running.
Ability to stream YouTube & Netflix when car is stopped coming to your Tesla soon! Has an amazingly immersive, cinematic feel due to the comfy seats & surround sound audio.

— E (@elonmusk) July 27, 2019
Streaming videos on the giant touchscreen of Tesla cars will give users "an amazingly immersive, cinematic feel due to the comfy seats & surround sound audio," said Musk. This could just be the beginning. Imagine a future where you are sitting in a fully autonomous Tesla car and watching Netflix while the vehicle drives by itself.