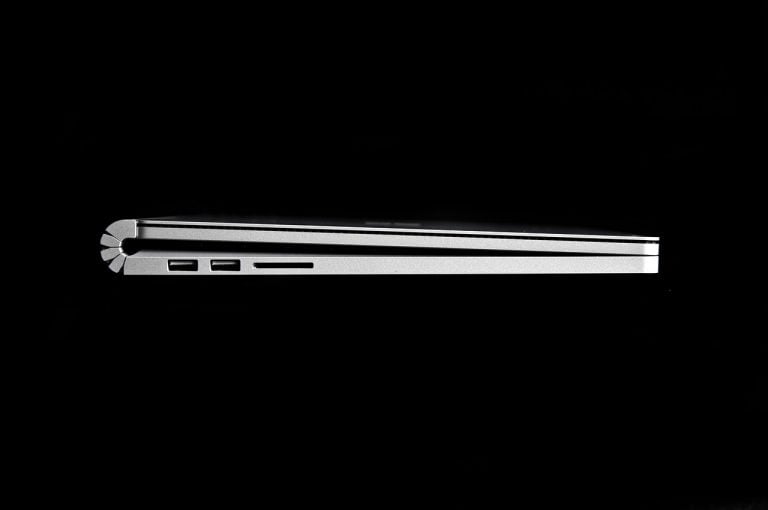 Microsoft has officially announced the date for its next-gen Surface launch event. The company will unveil new hardware products on October 2 in New York City. Microsoft shared a picture of the Windows logo etched onto metal, suggesting the event will focus on hardware products. The software giant has a lot in store to show off, and fans are eagerly waiting for new Surface devices.

Surface devices are no longer just an experiment or a side project for Microsoft, contributing over a billion dollars to the company's revenue. Microsoft has traditionally held Surface launch events in New York. Besides hardware, the company is also expected to announce a major Windows 10 update.
Microsoft likely to launch these devices at the Surface launch event
The company did not mention which products it would announce at the event. We expect it to launch refreshed versions of Surface Book, Surface Laptop, and Surface Pro. Microsoft hasn't upgraded the Surface Book lineup in almost two years.
This Is What Hedge Funds Will Need To Do To Succeed In The Long Term
Last year was a banner year for hedge funds in general, as the industry attracted $31 billion worth of net inflows, according to data from HFM. That total included a challenging fourth quarter, in which investors pulled more than $23 billion from hedge funds. HFM reported $12 billion in inflows for the first quarter following Read More
The next-gen Surface Book 3 could bring major under-the-hood improvements including Intel's 10th-gen processors that have been praised for their energy efficiency. Intel announced the 10th-gen Comet Lake processors last week. The Surface Book 3 will reportedly use Nvidia's Turing RTX graphics.
The Surface Pro 7 and Surface Laptop 3 could also benefit from the improved capabilities of new Intel and Nvidia chips. According to the rumor mill, Microsoft could launch a variant of Surface Pro 7 with Qualcomm's Snapdragon 8cx processor, which we recently saw in Samsung's Galaxy Book S. It would enable LTE connectivity and longer battery life.
Qualcomm's 64-bit octa-core Snapdragon 8cx processor is capable enough to challenge Intel's eighth-gen Core i5 chips. The Snapdragon 8cx is paired with Adreno 680 GPU for faster graphics performance. The Surface Pro 7 is also rumored to get a redesigned, slimmer Type Cover keyboard. It's too early to say whether Microsoft would add Thunderbolt 3 ports to all its upcoming Surface devices.
It's not yet known whether the company would also upgrade its lightweight and budget-friendly Surface Go, which competes with Apple's iPads. If the Surface Go 2 debuts at the Surface launch event in October, you can expect it to have better performance and design refinements.
What about Centaurus and Windows Lite?
Microsoft has been working on a folding, dual-screen device to bridge the gap between smartphones and laptops. Code-named 'Centaurus,' the device was shown to Microsoft employees earlier this year. Speculations are high that Microsoft could unveil Centaurus at the October 2 Surface launch event. But such a device is still some time away. Even if Microsoft announces Centaurus at the event, we don't expect it to hit the store shelves this year.
According to research firm IHS Markit, Centaurus would have two 9-inch touchscreen displays supported by a hinge in the middle. The device is rumored to run Intel's Lakefield processor and a lightweight version of Windows. It will reportedly be able to run Android apps.
Microsoft is working on Windows Lite as a competitor to Google's Chrome OS, which has become immensely popular in the education market. It will be different from Windows 10 S, which is merely a locked-down variant of Windows. Windows 10 S has failed to gain traction. Windows Lite would bring a new interface.
Google has teamed up with Dell to launch business laptops running Chrome OS to compete with Microsoft, which has dominated the enterprise market for decades. The Chrome OS could give Windows some serious competition in the enterprise segment as more businesses are using browser-based applications and software as a service (SaaS). Windows Lite will be Microsoft's answer to Chrome OS. Google is confident that its machine learning expertise will give it an edge in the enterprise market.
Updated on