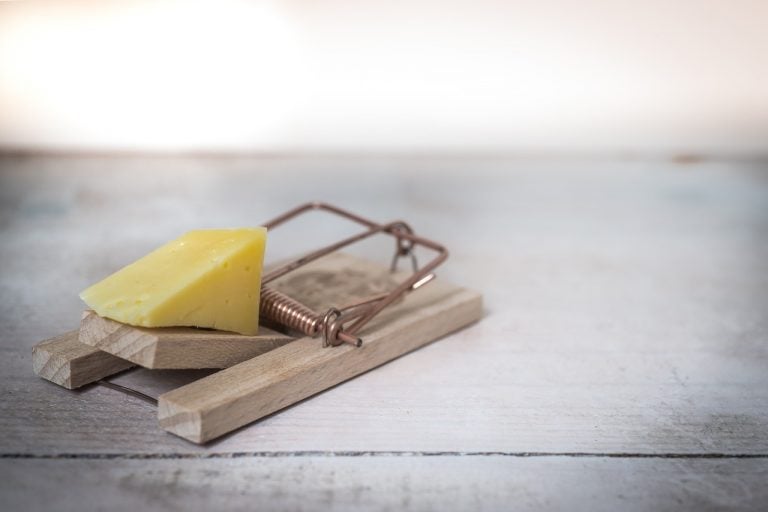 Trapped! Are you in an illiquid fund full of "ghetto bonds"? Trump's best cheerleaders & supporters – The angry, crowded democrat candidates. DOW has best June in 81 years (on low volume) Safe haven investors flee into cover. Will SWIFT be swiftly replaced?
Trapped! Are You In An Illiquid Fund Full Of "Ghetto Bonds"?
Q2 hedge fund letters, conference, scoops etc
Carlson Capital's Double Black Diamond Strategy Gains 5.3% On Jewelry Play
Carlson Capital's Double Black Diamond fund added 3.09% net of fees in the second quarter of 2021. Following this performance, the fund delivered a profit of 5.3% net of fees for the first half. Q2 2021 hedge fund letters, conferences and more According to a copy of the fund's half-year update, which ValueWalk has been Read More
Transcript
Welcome to the McAlvany weekly commentary. I'm Kevin Oreck along with David McAlvany. David honestly I get so bored with politics. I hope that this program never becomes like a lot of the political programs that are on the radio. Not that there's anything wrong. But if you need three hours of your side cheering for your side. That's where you go. If we're here we can make political comments and I'll tell you I watched the debates the other night and I realize at this point Trump may not need Powell to lower rates after all to get re-elected. I think the Democrats the way they bicker with each other right now they're going to do it for him.
I know you've got Trump who has one wanting in the U.S. to have the equivalent of a Mario Draghi the head of the European Central Bank. That type of person at the helm of the Federal Reserve so he can kind of lock in his re-election bid. And I understand that. But Powell you know he's not a guarantor of either Trump's victory or defeat. You're right when you judge the Democratic debates this last week you got the myriad of candidates they're all competing for the Oval Office. They're competing with each other for various versions of shakedown socialist how can we give everything away for free and still get elected. They may do more for Trump's campaign than easy money policies can. So one headline which read Democrats split on how far left to nudge nation right in this is a comment from our friend Bill King. He pointed out that a vote for Trump is really a vote for a firewall against extreme socialism. So you know back to our conversation with Pippa Malmgren she drew the distinction between sort of freshwater and and saltwater types and the freshwater Americans are your non coastal states. I think those in those areas who voted for Trump and may vote for Trump in the next election aren't doing so. It's not that they're voting for Trump as much as they're voting against the perpetuation of a nanny state bent on redistributing assets. That's what she had on display with all these you know 20 odd people arguing for whose assets they can take and give to whom.
And that's what I was going to say. Did you see Bernie Sanders. He says what we're gonna do is we're going to tax the middle class. Now that's that's why they asked Biden what he would do what would be his first agenda item was as well as the president and he said defeat Trump.
Yeah there's a guy who's really connected. And so it's not a surprise that you've got Trump's odds of re-election. They went from 45 percent on Friday prior to the debates and Saturday morning they're at 52 percent of the day after his odds are increasing and all it is that's improving his odds of winning the White House again. Are the Democrats blathering back and forth against each other.
Well if Trump was wise what he would do is he would actually sponsor some of these and get these on. I mean the more Democratic debates the better. But you know. OK so going back we were talking about Federal Reserve presidents and you know Mario Draghi in 2011 we've talked about before he came out and he said we'll do whatever it takes. Well obviously that meant we will buy everything out there. Bad good whatever but you know here in America Dallas Fed President Robert Kaplan. This sounds understated when you listen to this program and you hear what he has to say but he actually was making sense. He says you know we may be contributing to a build up of excesses and imbalances in the economy at this point.
If we cut rates occasionally you see some reason thinking come into the conversation with your various Fed presidents and this one I thought was was very good a paper that he wrote and Kaplan you know again at the paper that he published was basically asking the question stimulus at this juncture isn't it going to contribute to a build up of excesses and imbalances in the economy. The answer is yes. And he suggests that if we continue to build those excesses and imbalances they will become difficult and painful to manage. So again it's just moment of sobriety. You know what some would interpret is kind of a hawkish statement but it's just asking the question can you do this forever. Whereas the doves would say now you've got to be loose you've got to be accommodative you've got to make sure we never get in a tough spot.
Okay. But let's look at excess just a month ago we said the old saying is sell in May Sell in May and go away on the stock market.
I guess those excesses actually changed that statement at Fox Business pointed out that the Dow had its best June in 81 years and the S&P 500 had its best June in 64 years. So yeah the idea of sell in May and go away while there's wisdom attached to it it's generally helpful in that this year. Instead we've got a low volume rally in price which can be pretty dangerous if you're talking about coming into the summer months and a pretty radical increase in price but not on on strong volume low volume rally in price. It's aided by your super low interest rate structure. Ours are reasonably accommodative. And if you're looking globally you know it's accelerating things like the issuance of junk bonds and obviously other bond market is it singing a different tune.