To encourage more participation and acknowledge users' efforts, Reddit has added a new feature called Community Awards. Reddit's Community Awards have been in testing since April but are being rolled out to users now.
Reddit's Community Awards are an extension of Reddit's Silver, Gold and Platinum Awards.  The new award will recognize top comments and posts within each subreddit to put them in front of more users.
"What we're most excited about with this feature set is the potential of elevating the conversation and making it healthier, and strengthening the relationships between users and mods," Reddit said in a blog post.
Canyon Profits On Covid Crisis Refinancings
Canyon Partners' Canyon Balanced Funds returned -0.91% in October, net of fees and expenses, bringing the year-to-date return to -13.01%. However, according to a copy of the firm's investor correspondence, which ValueWalk has been able to review, the fund quickly bounced back in November, adding 7.3% for the month. Net of fees, the letter reported, Read More
A major difference between the Community Awards and other Reddit awards is that the former will be exclusive to each community. For example, in the /DunderMiffin subreddit, which is dedicated to The Office, the Community Award is represented by a by a stapler in jello.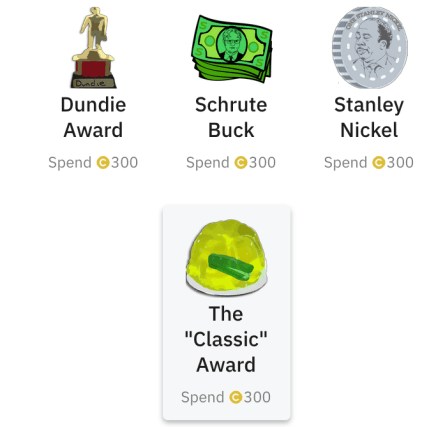 Reddit's Silver, Gold and Platinum Awards are a way for users to reward fellow users while generating revenue for Reddit. Users who receive a Reddit Gold Award will get access to Reddit Premium, which is an ad-free version of Reddit. However, the Community Awards do not provide access to Reddit Premium.
It is up to community moderators to create an award exclusive to their community, including the number of coins needed.  Moderators can ask the community for suggestions for the awards. Moreover, the awards give coins to the community.
A community can have a maximum of six custom awards ranging from 500 to 40,000 coins (translating to between $1.99 and $75. Twenty percent of the coins spent will go to the moderator, who will be able to use them to give out moderator-exclusive rewards.
Reddit's Community Awards follow a similar process as the existing awards. Redditors must buy coins or subscribe to Reddit Premium to give out awards. Redditors have the option to give an award anonymously. These awards will appear under the Reddit Awards when a user taps on the "Give award" option.
Reddit says these new awards give users better options than the current Silver, Gold and Platinum awards when it comes to recognizing effort because they better represent a particular subreddit.  The thought is that the Community Awards will be based on the specific inside jokes and cultures of that subreddit.
"It provides a wider range of recognition that's a representation of the community's culture and norms," Reddit said. "It's really a co-definition with moderators and users coming up with something that's representative of their communities."
However, there is a concern that some moderators may misuse the new awards feature to promote bad behavior among users. In response, Reddit says that although it does not preview content posted on the site, users can report the awards they feel break its rules, according to The Verge. Further, Reddit notes that the Community Awards must follow its current content policies.
Possibly to alleviate such concerns, Reddit has limited the Community Awards to subreddits which it believes are worthy. This means the feature won't be available to the "not safe for work " (NSFW) subreddits or to Quarantined or Banned communities.
Reddit started rolling out the Community Awards today. The feature will reach all eligible communities over the next few weeks. Many communities which tested the feature have already created custom awards. For now, Reddit's Community Awards are available only on the web. Reddit says it will roll out an update "very shortly" to add the feature to the iOS and Android apps. Moderators can learn more about the new feature via this link.
To make Reddit safer, the platform is working on another feature that will let users see who all are following their account. Currently users can only see the number of followers they have, but not their individual user handles. Further, Reddit says the list of followers will only be available to that user and not anyone else.
"If you are someone who follows other users, please take a second to examine your subscription/follow list and make sure you are comfortable with those users being aware that you follow them," Reddit product manager Mayank Jain said in a post last week.
However, some users feel that Reddit needs to do more to stop online harassment. Many are asking for a tool that would allow them to block online trolls in bulk, while others are demanding the ability to make a user account unfollowable. It is easy to harass users on Reddit because there are no restrictions on creating a fake account.
Addressing some of these concerns, Jain said the company has a "blocking feature planned, but no specifics to announce yet."