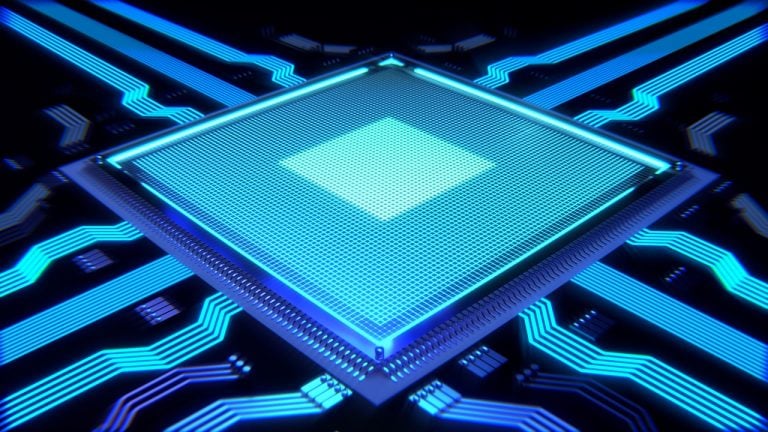 Qualcomm's Snapdragon 855 is the most powerful processor available to Android vendors. And the chipmaker has made it a little more powerful with the mid-cycle upgrade. On Monday, the California company unveiled the Snapdragon 855 Plus mobile platform, which adds some more power to smartphones. The first phones featuring the new processor will become available by the end of this year. So, what's new in the latest Snapdragon processor?
Snapdragon 855 Plus gets CPU and GPU performance boost
The Snapdragon 855 Plus has the same overall design and layout as the Snapdragon 855. It has the same octa-core Kryo 485 CPU as its predecessor, but it's getting some performance boost. Qualcomm has further optimized it for virtual reality, gaming, augmented reality, artificial intelligence, and of course 5G connectivity.
Alkeon expects data growth to surpass 5G's capabilities by 2028 [Q4 Letter]
Alkeon Growth Partners wrote at length on tech stocks and why they are defensive in their recent letter to investors, which was reviewed by ValueWalk. The fund also highlighted 5G and other advanced technologies and the investment opportunities they offer. Q4 2020 hedge fund letters, conferences and more Artificial intelligence and machine learning The Alkeon Read More
The octa-core Kryo 485 GPU had a clock speed of 2.84 GHz in Snapdragon 855. It has now been bumped up by 4.2% for single-threaded workloads to 2.96 GHz. The CPU performance boost is not that huge but Qualcomm appears to be focusing on gamers. So, the GPU performance has received an impressive 15% boost.
The Adreno 640 GPU in Snapdragon 855 Plus is clocked at 672 MHz, up from 582 MHz in the Snapdragon 855. These tweaks will make the new chipset more helpful for AI, VR, and AR experiences. Demanding apps and tasks will run smoother with the added performance. Qualcomm says it "will raise gaming to the next level."
The Snapdragon Elite Gaming Experience will give users a full suite of gaming-optimized hardware and software. It includes the Vulcan 1.1 Graphics Driver, which Qualcomm claims is 20% more energy efficient than Open GL ES. The Elite Gaming Experience also includes Game Fast Loader, Game AntiCheat Extensions, and Game Jank Reducer.
AI and VR improvements
The company revealed that the fourth-generation AI Engine is capable of processing more than 7 trillion operations per second to enhance the AI experience. It will provide "a powerful blend of dedicated and programmable AI acceleration."
It will also offer immersive mixed reality (a combination of AR and VR) to XR viewers that connect to phones running the Snapdragon 855 Plus.
4G-5G connectivity
Qualcomm claims the new Snapdragon 855 Plus will offer "best-in-class cellular performance, superior coverage and all-day battery life in premium 5G devices." However, the company's approach to a blazing fast cellular performance isn't as refined as you'd expect. Its built-in modem is X24 4G LTE, the same as Snapdragon 855.
Vendors that want to offer 5G connectivity on their phones will have to use a separate Snapdragon X50 5G modem. It means they have to make some compromises in terms of battery life and the smartphone's size. We don't expect the company to use a better option for both 4G and 5G cellular networks until the Snapdragon 865.
Which devices will feature the Snapdragon 855 Plus?
The Snapdragon 855 Plus is highly likely to appear in the next-gen gaming smartphones from vendors like Xiaomi, Asus, and Razer later this year. Since the chip will debut in the second half of the year, we wouldn't be surprised to see it in the upcoming Galaxy Note 10 and Google's next-gen Pixel 4 smartphone. Samsung is rumored to launch the Note 10 in August while Google would refresh its Pixel line in October.
The non-US version of Galaxy Note 10 is expected to feature an upgraded version of Exynos 9820. So, it makes sense for Samsung to use the upgraded Snapdragon 855 Plus for the US version.
Asus has confirmed that its next-gen ROG Phone II would run the new Snapdragon 855 Plus chipset. Last year, the Asus ROG Phone was among the first to use the higher binned Snapdragon 845 chipset. Other major vendors such as Xiaomi, LG, OnePlus, Nokia, and Motorola could also use the new chip in their flagship phones coming later this year.