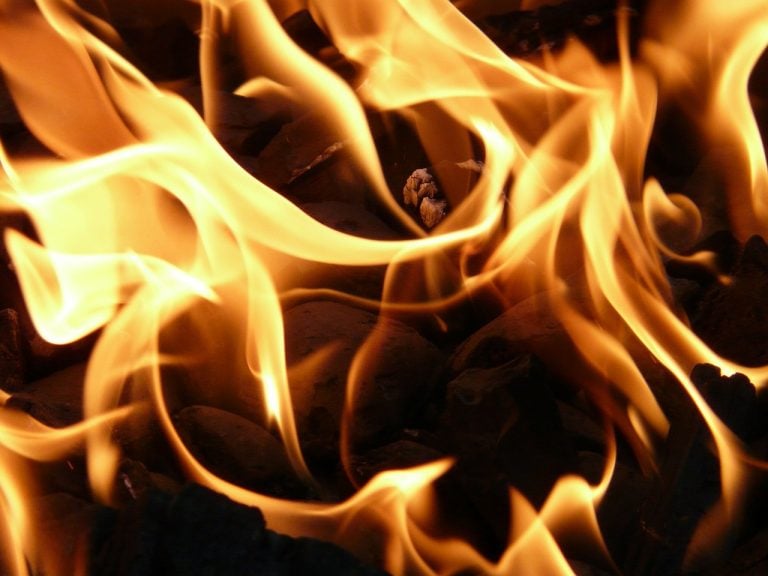 A OnePlus One phone caught fire recently. Although we hear about phones catching fire on a regular basis, this OnePlus incident is unique because the phone caught fire when it was unplugged and switched off. This incident of the OnePlus phone catching fire was reported by a man named Rahul Himalian.
According to Himalian, his OnePlus phone caught fire in the middle of the night. India Today shared more details about the incident and images of the burned phone in a tweet.
Himalian also sent an email to OnePlus customer support detailing the incident and informing the company that when his OnePlus phone caught fire, it was not charging and was switched off. In the email, which was shared on Twitter, Himalian said that this phone caught fire around 3:15 a.m. on July 3. Further, he said the room's air conditioner was set to 19 degrees Celsius, and they woke up to the smoke and smell of something burning. After they woke up, they saw flames in the room.
ValueWalk's July 2022 Hedge Fund Update: Tiger Cub Hedge Fund Shuts Down
Welcome to our latest issue of issue of ValueWalk's hedge fund update. Below subscribers can find an excerpt in text and the full issue in PDF format. Please send us your feedback! Featuring Andurand's oil trading profits surge, Bridgewater profits from credit, and Tiger Cub Hedge Fund shuts down. Q1 2022 hedge fund letters, conferences Read More
Someone I know just got saved from fatality. @OnePlus_IN @oneplus how do you explain your phone exploding out of the blue???! Kids use your phone as it's attractively priced. Where is the responsibility to fix this? pic.twitter.com/CRgmF6RTBB

— Chaiti Narula (@Chaiti) July 3, 2019
Himalian then quickly threw some water on the burning phone, which he said prevented the phone from exploding. The phone was about a foot away from him when it caught fire.
"On seeing the fumes filled in the room, I immediately splashed water on to the device to douse the fumes and flames. Had I not got up to this odd hour, the mobile would have exploded and caused vital/fatal injury to me," the user said.
According to Himalian, the phone was about five years old, but that does not mean it should pose a threat. In his email, Himalian held OnePlus and Amazon India, the seller of the phone, responsible for the incident.
"It is an inherent manufacturing defect for which both OnePlus and Amazon, the seller should own up responsibility and redress the grievance immediately," Himalian said.
OnePlus was quick to respond to the tweet and email. The support team said they are investigating the issue.
"We take such incidents seriously. Our team has already reached out to the user and is investigating this further," the Chinese company said.
Smartphones catching fire is nothing new, but the OnePlus phone catching fire is a very rare thing. Phones can catch fire for various reasons, but in most cases, a damaged or outdated battery is to blame. Using unauthorized third-party chargers can also result in phones catching fire.
In this particular case of the OnePlus One catching fire, the phone was five years old, so there is a chance that the battery was damaged. However, the owner mentions that the phone was switched off, so it is surprising that it caught fire. There is no information on if the handset had a new battery or if the owner was using the original or third-party charger.
Smartphone makers must take such incidents seriously because they could prove life-threatening. For instance, in a recent incident in Staffordshire, U.K., an 11-year-old boy escaped major injury after his Samsung tablet burned the mattress on which he was sleeping.
Last year, Cradle Fund CEO Nazrin Hassan died after his phone exploded while charging. The CEO was using a BlackBerry and a Huawei smartphone. Both phones were charging in his bedroom. There is no information on which of the two phones exploded.
Thus, it is extremely important for smartphone manufacturers to take such incidents seriously. Smartphone users must also take precautions to prevent such incidents. These tips can help users keep their phone and themselves safe from such incidents.
First, it is always best to use the charger that came with the smartphone. If the original charger is lost or malfunctions, you should replace it with the original charger. Using unbranded and fake chargers poses the biggest risk.
It is also crucial that you use only original batteries. If you need to replace the battery, then always opt for the original.
Third, try not to charge your phone for long hours because it may result in overheating, and don't forget to unplug the phone when it's charged. Fourth, don't expose your phone to direct sunlight or hot places like the car's dashboard.
Updated on