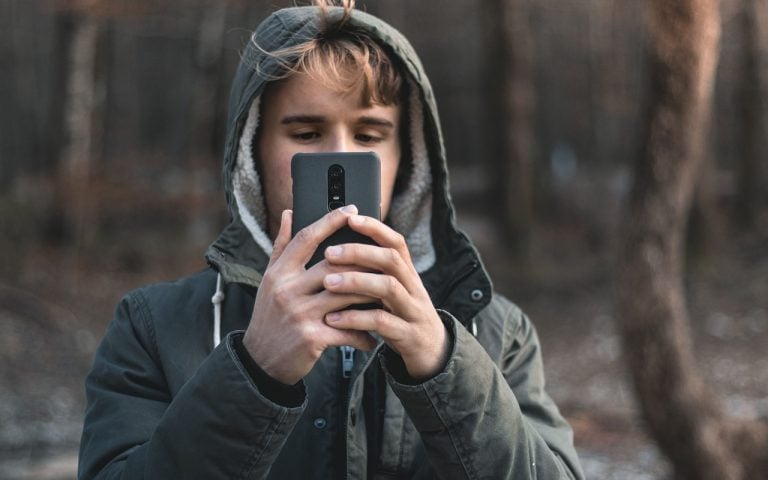 Many OnePlus 7 Pro owners got a shock this morning after they received two strange notifications from the company. Many were concerned that their OnePlus 7 Pro notifications were hacked. However, as it turned out, those strange messages were an error on the part of the Chinese company.
Earlier today, OnePlus 7 Pro users received two strange notifications on their handset from the company's own Push service. One of the messages looks like jumbled Latin words, while the other message seemed like Korean or Chinese characters. Tapping on those messages reportedly results in a failed attempt to open a browser.
"What is this? @oneplus @OnePlus_Support @OnePlus_IN After pressing, it shows 'browser not found,'" one affected user tweeted.
Jim Chanos Unveils Lastest Short As Fund Manager Bets On Further Market Declines
Jim Chanos has a new short target in his sights. Earlier this week, the hedge fund manager disclosed that he is betting against "legacy" data centers that face growing competition from the trio of technology giants, which have previously been their biggest customers. The fund manager, who is best known for his winning bet against Read More
After those OnePlus 7 Pro notifications, users became confused, thinking OnePlus' servers were hacked.
"Did @oneplus just get hacked? What's up with these push notifications? Anyone else?" one user tweeted.
@oneplus Did someone sleep on their keyboard?#OnePlus7Pro pic.twitter.com/DCrQWAU3aO

— Shrey Srivastava (@ShreySri) July 1, 2019
Others thought the messages were funny, while still others thought they were spam.
"My suspicion is that this is a dev at OnePlus testing something and not realizing he's sending to everyone. These things happen sometimes through simple mistakes. But I think it makes sense to be on your guard in case it's something more malicious," one user said on Reddit.
However, OnePlus soon cleared things up, saying via a tweet that it was an error on its side. The Chinese company said the error happened during an internal test, and those notifications were sent globally.
The company did not give the number of devices that were affected. However, users from Australia, Belgium, France, Germany, Hong Kong, the Netherlands and other countries reported seeing the strange OnePlus 7 Pro notifications.
OnePlus is investigating the error, and the company says it will share more information as soon as it identifies the reason for those OnePlus 7 Pro notifications.
This is not the first time Android users have received unusual notifications. In 2015, HTC was criticized for pushing out ads for the Fantastic Four movie. Last month, Huawei phone users also started seeing ads for Booking.com on their lock screens.
Initially, Huawei denied any involvement in serving up the ads on the lock screens and blamed third-party apps, but later, the company took responsibility for the ads and guided users on how to rid of them. As far as how the ads appeared on users' handsets, the company said its cloud teams were internally testing ads via the Magazine unlock feature, but the images were pushed out to users by mistake.
In other OnePlus news, the company slashed the price of its latest smartphone in Canada. After the price cut, the 6 GB and 128 GB variant of the OnePlus 7 Pro, which earlier was priced at C$999, is now available for C$899. The 8 GB and 256 GB model is C$939 (down from C$1,049), while the 12 GB/256 GB model now costs just C$1,009, compared to C$1,119 earlier.
This new pricing not just benefits potential buyers, but existing OnePlus 7 Pro owners as well. Those who already purchased a OnePlus 7 Pro in Canada will get the difference back as cash. This cashback offer applies only to those who purchased the OnePlus 7 Pro between 10 a.m. Eastern on May 17 and 12 p.m. Eastern on June 28.
"Funds will automatically be deposited to your account via your supplied payment method before July 15. If you have not received your cashback by July 15, please contact OnePlus Support for further assistance," OnePlus said in an email send to Reddit user CryptoMiningNS.
The price cuts extend to all OnePlus 7 Pro colors, Mirror Gray, Nebula Blue, and Almond, and are permanent. As of now, it is not known why the company is dropping the prices in Canada. It is possible that OnePlus aims to better align the prices of its phones in Canada and the U.S. There is also a chance these price cuts are in celebration of Canada Day on July 1.
Additionally, the OnePlus 7 received the OxygenOS 9.5.6 update last week. The update delivers the June 2019 security patch, improves automatic brightness, adds camera tweaks, improves audio quality, optimizes photo quality and provides other bug fixes. Although the OnePlus 7 Pro is the latest phone from the company, the OnePlus 7 is still selling well and offers 80% of what the Pro variant offers at a much lower price.
Updated on