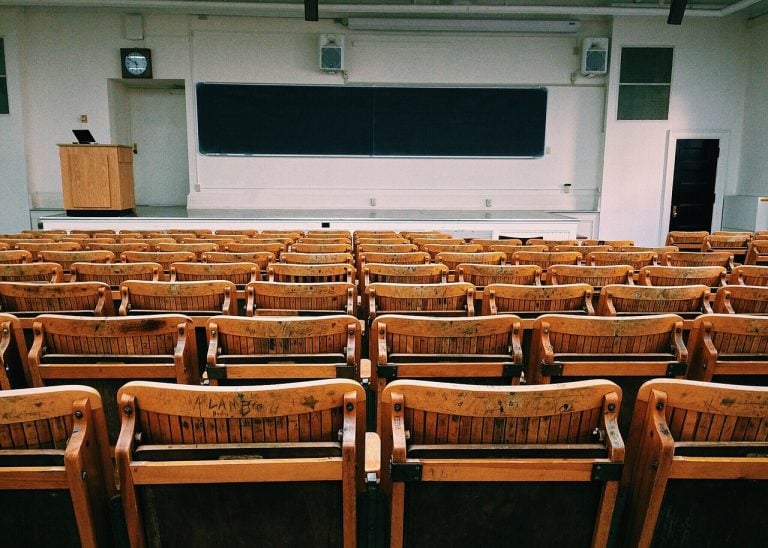 Oberlin $6.5 Million Atty Fee Award To Get More Colleges Sued; New "Turning Point" in Higher Ed Anti-PC Movement an Even More Powerful Incentive 
WASHINGTON, D.C.  (July 20, 2019) – A judge has just ordered Oberlin College to pay a massive $6.5 million in attorneys fees, in addition to a previous award of a staggering $25 million for defaming a small neighborhood bakery – a move very likely to encourage other lawyers to take on colleges which violate legal rights in the name of political correctness, says public interest law professor John Banzhaf.
Q2 hedge fund letters, conference, scoops etc
Dan Sundheim Founder Of D1 At Sohn 2021 On His Favorite Stock
At this year's Sohn Investment Conference, Dan Sundheim, the founder and CIO of D1 Capital Partners, spoke with John Collison, the co-founder of Stripe. Q1 2021 hedge fund letters, conferences and more D1 manages $20 billion. Of this, $10 billion is invested in fast-growing private businesses such as Stripe. Stripe is currently valued at around Read More
The verdict on behalf of a local bakery, which was allegedly defamed as racist by the small college, its faculty, and its staff, and which has been called a turning point when it comes to political correctness in higher education, is not only important but also astonishing for several reasons, says Banzhaf.
First, a jury finding that a tiny bakery suffered over $11 million in actual damages is extraordinary, given the amount of business it may do in the short period of time the defamatory conduct occurred.
Second, most of the wrongful actions were engaged in by students, yet plaintiffs were able to convince a jury that the college should be liable for massive actual as well as punitive damages largely for their lesser role of encouraging and/or supporting these student actions.
The verdict - and now a fees award twice what Oberlin thought was reasonable -  is important, and likely to inspire similar suits against colleges and universities, for several reasons, suggests Banzhaf.
The size of the massive verdict - millions in actual damages for a bakery, and tens of millions to punish a college - is already attracting attorneys who, like sharks, are drawn to blood in the waters.
Attorneys in private practice will see it as powerful incentive to take on such cases because it suggests that judges are willing to reward their efforts handsomely, and thereby encourage other attorneys to take on powerful colleges which too often thumb their noses at the rights of others, argues Banzhaf.
Public interest lawyers such as Banzhaf, and public interest organizations interested in reforming higher education, are likely to also see it as a way to pressure colleges to settle, since a university facing even a weak common law legal action seeking a multi-million dollar verdict will be far more inclined to agree to settle than one hit with a simple free speech or due process law suit, argues Banzhaf.
Here it is estimated that Oberlin spent about twice what the plaintiffs spent on their attorneys, so its wrongdoing has cost it far more than $40 million total - a very powerful message to other colleges which might be considering putting political correctness over principle and fairness, says Banzhaf.
As lawyer and journalist David French put it, "it takes money to sue universities, and First Amendment cases simply don't yield eye-popping jury awards."
The case also highlights the role - and opens the path to more civil discovery - that universities too often play behind the scenes in situations where often only radical students are seen as being at fault.
As French reported:  "Anyone who's spent any time dealing with campus controversies knows that activist administrators often help, support, and even direct the activities of radical students. Some administrators seem to view campus activism as part of the educational process itself, a rite of passage that helps prepare them for a lifetime of political engagement. In my litigation days, I've seen multiple instances where administrators help activists formulate messages, plan protests, and provide university resources to favored activists."
So a powerful but still underutilized weapon against political correctness on campus is to "Sue The Bastards," argues Banzhaf, using a phrase which has become associated with him and his activities.