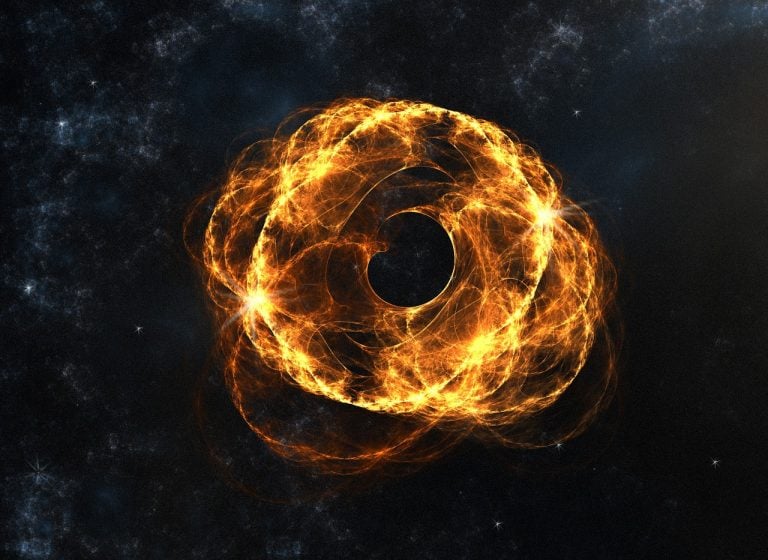 NASA has selected the company that will assist in launching what the space agency refers to as a "groundbreaking astrophysics mission." NASA awarded a contract to launch a black hole spacecraft to SpaceX. The spacecraft will help in learning more about some of the most mysterious objects in the universe – black holes and neutron stars, the space agency announced.
NASA's Imaging X-Ray Polarimetry Explorer (IXPE) launching mission is a $50.3 million venture which will consist of three space telescopes powerful enough to analyze the polarization of cosmic X-rays. In total, the mission is slated to cost $188 million. NASA plans to use this data to learn more about how different space objects are formed. That said, scientists will focus on supermassive black holes and pulsar wind nebulae – windstorms that happen soon after supernovae explosions are formed.
Now, the telescopes and all the necessary equipment to learn more about these mysterious entities will launch on a SpaceX rocket, based on the contract to launch the black hole exploration spacecraft.
This mining and metals fund is having a strong year so far
The Delbrook Resources Opportunities Master Fund was up 9.2% for May, bringing its year-to-date return to 33%. Q1 2021 hedge fund letters, conferences and more Dellbrook is an equity long/ short fund that focuses exclusively on the metals and mining sector. It invests mainly in public companies focused on precious, base, energy and industrial metals Read More
The IXPE mission was selected in 2017, and was back then listed among NASA's small astrophysics missions. Back in 2014, NASA's Astrophysics Explorers Program requested proposals for new space missions. Of the fourteen proposals that were submitted, only three have turned into concepts, with the IXPE mission selected with the "best science potential" which could see development plans in the future. Now after years of early planning, NASA finally awarded SpaceX a contract to launch the black hole spacecraft.
"We cannot directly image what's going on near objects like black holes and neutron stars, but studying the polarization of X-rays emitted from their surrounding environments reveals the physics of these enigmatic objects," Paul Hertz, director of NASA's astrophysics division, said in a statement at the time, adding that the project "will open a new window on the universe for astronomers to peer through."
According to SpaceNews.com, the preliminary launch date has already been established and is expected to take place in April 2021, aboard the Falcon 9 rocket from Launch Complex 39A in Florida. As per the report, it likely won't take the entire payload of the rocket.
"SpaceX is honored that NASA continues to place its trust in our proven launch vehicles to deliver important science payloads to orbit," said SpaceX president and COO Gwynne Shotwell in a statement to TechCrunch. "IXPE will serve as SpaceX's sixth contracted mission under NASA's LSP, two of which were successfully launched in 2016 and 2018, increasing the agency's scientific observational capabilities."
This is not the first collaboration between SpaceX and NASA. SpaceX has several contracts aside from the contract to launch the black hole spacecraft into space, including the commercial resupply missions which are often conducted to bring food and cargo to astronauts at the International Space Station.