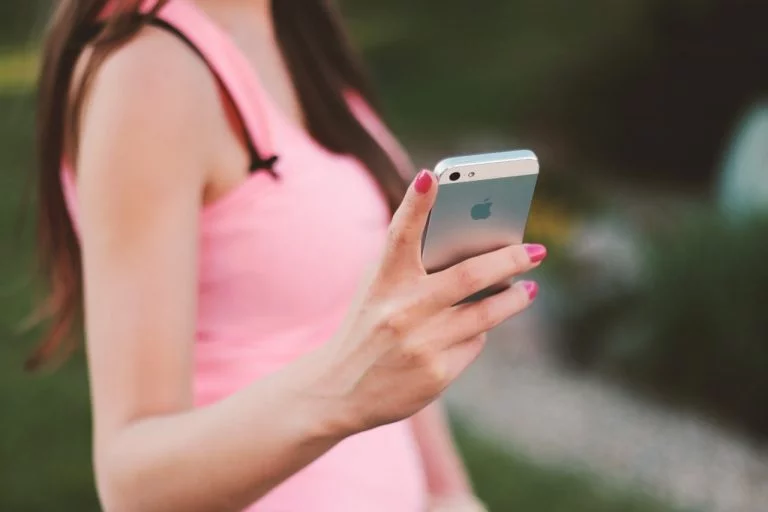 Apple released the iOS 12.4 yesterday, which is available for most iOS devices. While everyone was busy talking about the update, Apple quietly slipped iOS updates for older iPhones and iPads that are not supported by the latest iOS version, i.e., iOS 12.4. Specifically, Apple rolled out updates with version numbers iOS 9.3.6 and iOS 10.3.4.
The iOS 9.3.6 update is meant for users with the iPhone 4s, iPad 2, iPad mini and iPad 3, while the iOS 10.3.4 is for the iPhone 5 and the iPad 4. Both the iOS updates for older iPhones and iPads come with several security updates along with a bug fix.
This latest update patches a lingering issue that sometimes resulted in older iOS devices displaying the wrong date and time. Additionally, the update also fixes an issue with the GPS location performance. Such a bug fix makes it worth updating to the latest version, especially if you frequently travel between time zones.
Carlson Capital's Double Black Diamond Strategy Gains 5.3% On Jewelry Play
Carlson Capital's Double Black Diamond fund added 3.09% net of fees in the second quarter of 2021. Following this performance, the fund delivered a profit of 5.3% net of fees for the first half. Q2 2021 hedge fund letters, conferences and more According to a copy of the fund's half-year update, which ValueWalk has been Read More
Apple, in a support document, says that before November of this year, some of the iOS devices that came out in 2012 or before will need to update for accurate GPS location. Those who don't update by November 3 might see their iPhones and iPads giving a wrong GPS position. Also, features that rely on GPS might not work properly.
"Functions that rely on the correct date and time—such as syncing with iCloud and fetching email—might not work," the document says.
Apple's latest iOS update for older iPhones and iPads comes after a long time. Apple came up with iOS 9.3.5 in August 2016, while the iOS 10.3.3 rolled out in July 2017. The company stopped code signing for both the versions in October 2016 and October 2017, respectively.
Apple's focus may be on keeping its latest iOS version secure and up to date, but it is good to see that Apple is still thinking of the users with older devices. The company is known for periodically issuing iOS updates for older iPhones and iPads. Usually, these updates are meant to plug the security issues affecting older hardware.
To update to iOS 9.3.6 and iOS 10.3.4 on the supported models, go to Settings –> General –> Software Update, and then follow the onscreen instructions.
Separately, Apple also released iOS 12.4, which has been in beta for some time now. The update brings several new features, including a new wireless data migration system. As the name suggests, this new wireless data migration system will allow users to wirelessly transfer their data from one iPhone to another during the initial setup. Prior to this system, anyone moving data from an older device to a new one would need to use a cable.
With the iOS 12.4, Apple also updated Apple News+ to allow users access to download issues in the My Magazines section even if they are offline. Further, the News+ feed will now include all publications in Apple News+. Users now also get the option to clear downloaded magazine issues. For this they need to go to History > Clear > Clear All within the app.
Moreover, the update also includes a security fix and other security updates. One notable security fix that iOS 12.4 comes with is the patch for the bug affecting the Walkie-Talkie app on Apple Watch. Apple disabled the Walkie-Talkie features after a bug, but once you update to the iOS 12.4, the Walkie-Talkie app will start to function again.
Except for these changes, iOS 12.4 does not include any other changes. It was largely expected that the iOS 12.4 would add support for the Apple Card, but the release note makes no mention of it.
"iOS 12.4 introduces iPhone migration to directly transfer data from an old iPhone to a new iPhone, includes enhancements to Apple News+ and improves the security of your iPhone or iPad," the release note says. It is, however, still possible that the update lays the underlying framework for Apple Card, which is expected to debut soon.
The iOS 12.4 is the fourth major update to the iOS 12, which came out in September last year. Apple came out with iOS 12.3 a couple of months back, introducing the new TV app.
Apple also released an update to the watchOS 5 – the watchOS 5.3. This is the seventh major update to the watchOS 5, but it does not come with any new major features. The Walkie-Talkie app, however, will start working again after installing the iOS 12.4. Apart from this, watchOS 5.3 also adds support for the ECG and irregular heart rhythm notifications for the users in Singapore and Canada.
The ECG feature, however, is limited to Apple Watch Series 4 only, and now it is available in 25 countries. It is possible that watchOS 5.3 is the last update before the release of the watchOS 6.