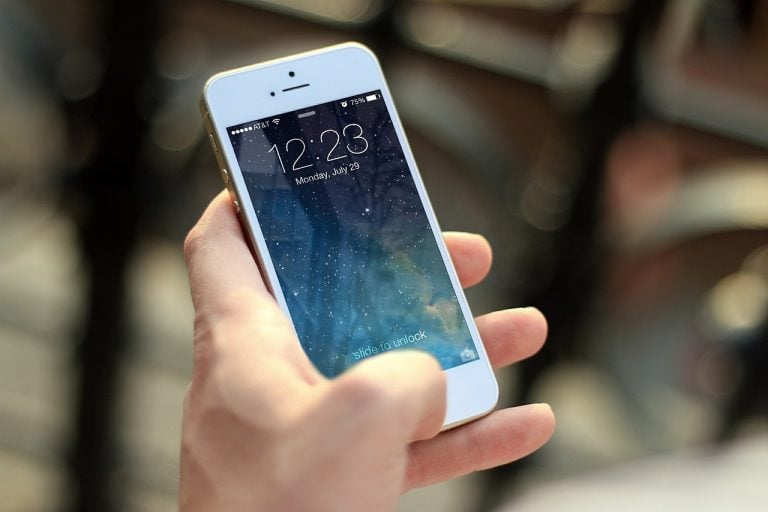 Every time Apple releases a new iOS update, one big question many people ask is if it impacts battery life. The same question is now being asked for iOS 12.4, which was released earlier this week. Now iAppleBytes has released its iOS 12.4 battery life test via a video to answer questions surrounding battery drain in the latest version of iOS. The video compares battery drain in iOS 12.4 with that of the last version, iOS 12.3.1.
iAppleBytes used several iPhones for the iOS 12.4 battery life test, using Geekbench to compare the battery performance on iOS 12.3.1 and iOS 12.4.
"First I run the test on iOS 12.3.1, then upgrade to iOS 12.4 and run the test once more, and then compare the scores. All conditions kept the same in both tests. Room temperature this time was around 23 degrees Celsius," iAppleBytes said.
Odey Special Situations Fund took on several new positions in March
Odey Asset Management's Special Situations Fund was down 3.2% in March, compared to its benchmark, the MSCI World USD Index, which was up 3.3%. Through the end of March, the fund is up 8.7%, beating the benchmark's return of 4.9%. Q1 2021 hedge fund letters, conferences and more Odey's Special Situations Fund deploys arbitrage and Read More
Further, the YouTube channel said all the iPhones ran at maximum performance. Since the iPhone 5s does not have the battery health feature, iAppleBytes used 3uTools for the test.
According to the video, the iPhone 5s lasts 18 minutes longer on iOS 12.4 than on iOS 12.3.1. The iPhone 6 also saw an improvement, lasting 34 minutes longer on the latest iOS version. Surprisingly, no battery improvement was seen in the iPhone 6s. The iPhone 7 also showed an improvement of 34 minutes over the older iOS version, but for the iPhone 8, the battery life improvement was just 19 minutes.
Overall, the results show a noticeable improvement in battery life with iOS 12.4. You may not see the same results with your iPhone on iOS 12.4 because the test conditions are different from real-world usage. Nevertheless, the iOS 12.4 battery life test does serve as an indication of what to expect.
The Geekbench 4 battery test measures battery life by running processor-intensive applications on a device. Devices are put through a consistent workload, and a Geekbench score is generated based on that workload. The test basically evaluates the amount of time it takes for the battery to discharge.
Although iAppleBytes' iOS 12.4 battery life test shows improvement, it is possible you will not notice any improvement initially. On the contrary, your iPhone may display poor battery life. This is expected behavior after installing a new iOS update. When you install a new iOS update, it puts an additional workload on the battery and throws off the battery calibration.
There is no trick to set this right, and the only solution is to be patient. You should give your phone a few days to settle into iOS 12.4. Use the phone normally, and hopefully, the battery life will return to normal in a few days.
If you feel your iPhone's battery life is not improving, then you can try a simple trick. It involves charging your phone to 100%, then discharging it to below 10%, and then recharging it again. If this trick doesn't work, then you should contact Apple.
Apple's iOS 12.4 is compatible with all iOS 12-compatible devices, unlike iOS 12.3.2. This means the compatible devices are the iPhone 5s or later, iPad mini 2 or later, and sixth-generation iPod touch or later. The size of the update is 400MB, but the actual size will vary based on your iPhone or iPad model.
iOS 12.4 does not come with a host of changes or any fundamental changes in how the operating system works. Instead, the new update comes with several small tweaks, security updates and one new feature.
The new feature is the "iPhone migration" tool, which could prove very handy when you get a new phone. As the name suggests, the feature helps with transferring data to a new phone wirelessly. Apple describes the new feature as a tool to give users "the ability to wirelessly transfer data and migrate directly from an old iPhone to a new iPhone during setup."
Apple also updated Apple News+ in iOS 12.4. After the update, users will be able to access downloaded issues from the My Magazines section. The update adds all publications, including newspapers in Apple News+. Users can also now clear downloaded magazines by clearing their history.
iOS 12.4 also restores the Walkie-Talkie feature to the Apple Watch. Apple disabled the feature earlier this month due to a bug that could allow anyone to listen in on people.
It was believed that iOS 12.4 would bring support for the Apple Card. However, the release notes do not say anything about it. Still, there are chances that Apple could reveal the Apple Card later this week or next week.