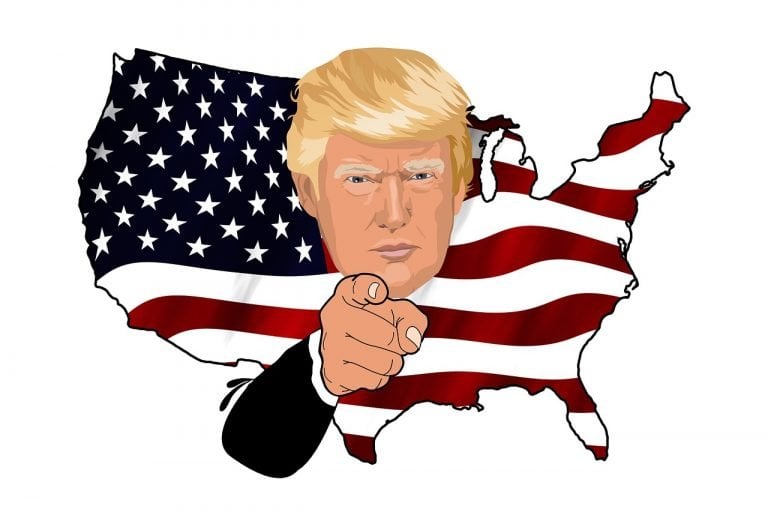 Like tens of millions of other Americans, I believe that Donald Trump is the most corrupt and incompetent president in our nation's history, and that he should be impeached. Still, I found two arguments against impeachment very persuasive.
First, even though the Democratically controlled House of Representatives would very probably find Trump guilty of charges meriting impeachment, when the case went to trial in the Republican-controlled Senate, the president would be found not guilty.
Q1 hedge fund letters, conference, scoops, etc
Southpoint Capital Returns 28.6% In 2020 Thanks To Recovery Bets Like Uber [Exclusive]
Long/short equity fund Southpoint Capital returned 14.7% in the fourth quarter of 2020, and 28.6% for 2020 as a whole, that's according to a copy of the firm's annual letter to investors, which ValueWalk has been able to review. Q4 2020 hedge fund letters, conferences and more This return compared to a 12.1% gain in Read More
And second, most Americans – whether or not they consider Trump unfit for the presidency – would rather see him voted out of office than removed through impeachment. In other words, in our democracy, we should let the voters make this decision rather than our elected representatives.
In addition, if the Senate found Trump innocent of impeachable offenses, he would surely proclaim that he had been unfairly charged was the subject of still another "witch hunt."
He would declare two back-to-back victories: complete vindication by the Mueller Commission' and then, by the Senate. That would provide him with considerable momentum going into the 2020 presidential election.
So, if the House were about to begin impeachment proceedings, Trump would be out on the White House lawn yelling: "Go ahead! Make my day!"
Now, let's shift gears and consider why House impeachment hearings have been picking up support – not just in public opinion --but among House members themselves.
As we've seen, House committee investigations of wrong-doing within the Trump administration have been stymied by systemic stonewalling. Both current and former administration officials have been ordered to not testify -- or, failing that -- refuse to answer most of the questions.
Under impeachment proceedings, House investigators could force Trump administration officials to not just show up, but to fully testify. The vast amount of dirty political laundry put on display would very likely lead to the exposure of numerous impeachable offenses.
OK, so now the corruption of Trump and his cronies would be publicly exposed for all to see? Then what?
Well, that brings us to the analysis of Harvard Law School constitutional scholar Laurence Tribe, who provides a surprise legal ending to this saga. Instead of reaching a verdict and voting on articles of impeachment, the House of Representatives gives Trump the opportunity to defend himself.
This would be the same opportunity that the House provided President Richard Nixon in 1974. But rather than defend himself, Nixon immediately resigned, knowing the case against him was ironclad.
It is unlikely that Trump would testify in his own defense, knowing that the Senate will surely find him innocent of all charges. The House could then publish its verdict, along with all the supporting evidence it has gathered.
As Tribe points out, there is no Constitutional requirement that the House actually send its articles of impeachment to the Senate.  So, the way things would stand, the House gathers the evidence, Trump declines to defend himself, and the House finds him guilty of impeachable crimes.
And there it ends. There's no attempt at impeachment. Trump may finish his term under a very dark legal cloud. And when the voters determine his fate a few months later, they will weigh all the evidence gathered by the House impeachment investigation.
*My good friend, Linda Sperling of Santa Fe, NM, has long advocated impeaching President Trump, and has finally persuaded me that this would be a good idea.