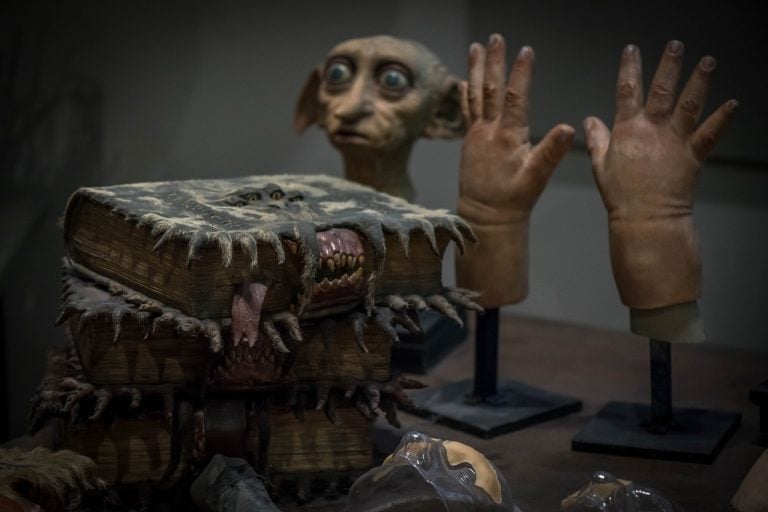 Harry Potter: Wizards Unite is a new augmented reality game from Niantic, the same company that brought us Pokemon GO. The game has been running successfully for the past month, but one thing many fans have missed is the dragons. However, now it has been confirmed that in Harry Potter: Wizards Unite, dragons will soon be a reality.
The announcement about the Harry Potter: Wizards Unite dragons came during the San Diego Comic-Con. At the event, the game maker announced that dragons would be part of the Wizards Unite Fan Festival, which is scheduled for the end of August.
"Fans will want to take advantage of this unique opportunity as after the event, the different dragon varieties will only appear in specific regions around the world," an announcement from the San Diego Comic-Con states.
Axon Capital Up 60% In 2020; Says These Tech Stocks Are Value Stocks
Axon Capital was up more than 60% for the first 11 months of 2020 after making some changes to deal with the year's challenges. In his delayed third-quarter letter to investors, which was reviewed by ValueWalk, Axon's Dinakar Singh noted that the year was not only "incredibly stressful" but also "successful." Q4 2020 hedge fund Read More
Dragons, including this Common Welsh Green, will be making their debut at Harry Potter: Wizards Unite Fan Festival in Indianapolis this Aug. 31 – Sept. 1! #WizardsUnite pic.twitter.com/kyuchna36Y

— Harry Potter: Wizards Unite (@HPWizardsUnite) July 20, 2019
Dragons have been an important part of the Harry Potter series, from guarding Gringotts vaults to being Hagrid's pet dragon. Thus, Harry Potter fans will be pretty excited about the inclusion of dragons in Wizards Unite.
There are not many details about how the dragons will work in the game, but they could be added to the Registry in the same way as other Oddities. In fact, Dragons will be the first new Oddity category to be added to the game since its release. They may work like this: first, a dragon trace might appear on the map, and then you may have to save it from a Confoundable and then add it to your Registry.
Not all dragons will be available in all regions. As Niantic said, the dragon varieties will be regionally exclusive, similar to how certain Pokemon in Pokemon Go are only available in specific countries.
So far only two breeds of Harry Potter: Wizards Unite dragons have been confirmed: the Common Welsh Green and the Antipodean Opaleye. Other dragons we may see in the game include the Romanian Longhorn, Swedish Short-Snout, Chinese Fireball, Peruvian Vipertooth, Hebridean Black and Ukrainian Ironbelly.
As far as which Dragons could appear in which regions, Eurogamer makes some "educated guesses." For example, the Common Welsh Green dragons could be specific to the U.K. or Europe, while the Antipodean Opaleye Dragons could be found in New Zealand and Australia.
It will be interesting to see where Niantic puts the Norwegian Ridgebacks and Hungarian Horntails. although both dragons are of European origin as far as their name is concerned, it is unlikely that Niantic will restrict the two to just Europe. Both regions are small, but both dragons are important to any Harry Potter fan. Hagrid was known to be raising a Norwegian Ridgeback dragon in secret, and in Harry Potter and the Goblet of Fire, Harry was tasked with retrieving a magical egg from the nest of a Hungarian Horntail.
However, PiunikaWeb claims that four dragons will make their way into the game. These four dragons are the Common Welsh Green, Chinese Fireball, Antipodean Opaleye, and Peruvian Vipertooth. Further, the report says that the Common Welsh Green could spawn in the Middle East, Africa, Europe and India. Like Eurogamer, PiunikaWeb also expects the Antipodean to spawn in New Zealand and Australia. The Chinese Fireball dragon is expected to spawn in the Asia-Pacific region, while the Peruvian Vipertooth could spawn in the U.S.
Dragons will first appear at the Harry Potter: Wizards Unite Fan Festival at Water River State Park in Indianapolis, Ind. It's a two-day event scheduled on Aug. 31 and Sept. 1. The event will run from 11 a.m. to 7 p.m. Eastern.
Tickets for the event will be obtained through a drawing, which you can register for in the Wizards Unite app. If you are selected in the drawing, then you will be allowed to purchase tickets. A regular ticket to the event costs $30, while an early-access ticket, which gives you entry at 9 a.m., costs $40.
Although the event is in Indianapolis, Niantic will have something for those who don't get a chance to attend it. Players may get a special assignment or a chance to unlock a special reward. It is also expected that dragons will be released globally after the event.
In addition to the confirmation about the dragons, the announcement at San Diego Comic-Con also confirmed that the game will soon be getting an Adventure Sync feature. It is one of the most-anticipated features. Once the feature arrives, players will be able to track their Portmanteau distance even when the app is running in the background.
The same feature in Pokemon Go allow gamers to track their eggs' distances even when the app is running in the background.  Now in Wizards Unite, it will make it easier for players to complete their Portmanteau distance.