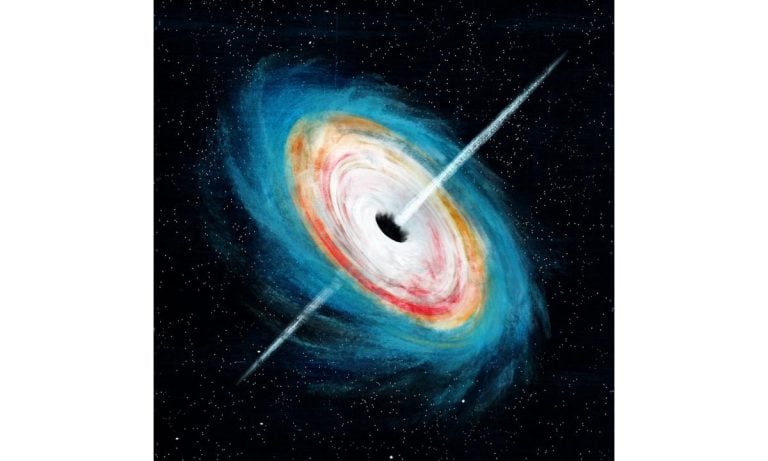 For a long time, researchers believed that black holes are created through star explosion, collision of the galaxies or a neutron star collapsing onto its own mass. However, the researchers weren't able to understand how supermassive black holes from the early universe formed, when no stars were old enough to collapse onto themselves. New research may have an answer to the process of the production of the black holes in the early universe.
Two scientists, Shantanu Basu and Arpan Das from Western University's department of Physics & Astronomy developed a theory after observing the distribution of supermassive black hole masses and luminosities. Their findings were published in The Astrophysical Journal Letters.
Their model is based on the assumption that black holes can form extremely fast, over a short period of time, and then suddenly they stop with the development. This explanation opposes the current understanding of how supermassive black holes are formed, which is that the center of a very large star collapses in on its own mass, which takes more time. So, how were the supermassive black holes from the early universe formed?
RV Capital 1H22 Letter to Co-Investors in Business Owner