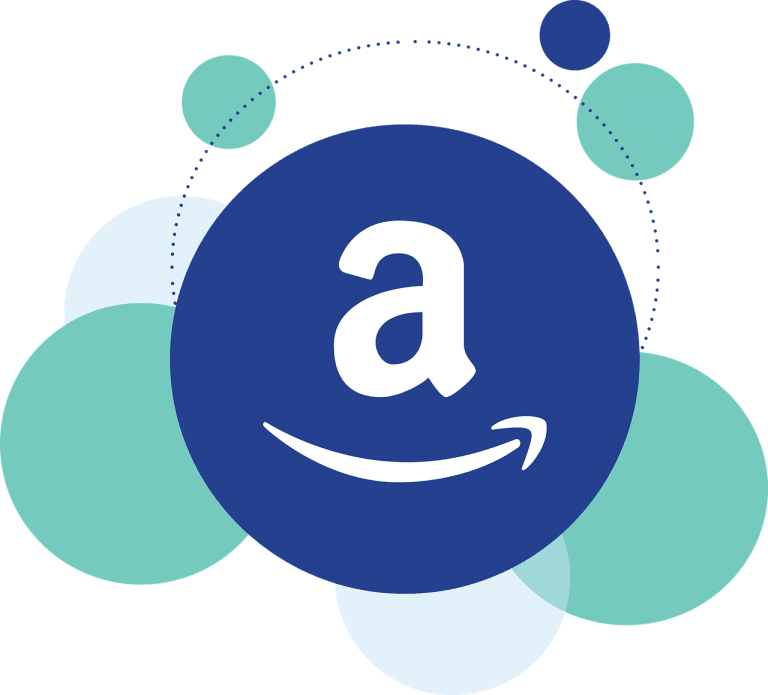 Amazon.com, Inc. (NASDAQ:AMZN) reported better than expected second quarter earnings yesterday July 25th, after the market closed. Below are comments from analysts who are concerned that third quarter operating income maybe light due to increased investments in one-day shipping, marketing, and AWS, and will grow into the seasonally strong 4Q.
UBS
As we digest Amazon's Q2'19 EPS report, there was some noise (especially against heightened investor expectations) in terms of Q2/Q3 profitability (investments behind multiple long-term growth drivers in logistics/fulfillment, cloud & marketing) but the main narrative (in our view) was that the flywheel drivers of Amazon's ecosystem demonstrated pronounced strength (especially its core eCommerce business). Looking back across Amazon's history, we remain convinced short-term investments (like the ones cited in the earnings call) remain a driver of long-term growth against wide addressable markets. We continue to reiterate our stance that Amazon is a core holding within our coverage universe to gain exposure to secular growth trends in eCommerce (geo & category expansion), cloud computing, media consumption, digital advertising & AI voice assistants.
Qualivian Investment Partners July 2022 Performance Update
Qualivian Investment Partners performance update for the month ended July 31, 2022. Q2 2022 hedge fund letters, conferences and more Dear Friends of the Fund, Please find our July 2022 performance report below for your review. Qualivian reached its four year track record in December 2021.  We are actively weighing investment proposals. Starting in November Read More
BMO
We were concerned that the 3Q OI guide may be light, and indeed it was, as investments in one-day shipping continue and will grow into the seasonally strong 4Q. But the payoff was clear in unit growth acceleration (+18% vs +10% in 1Q) and top-line improvement, particularly in North America where the one-day rollout began. AWS results were below expectations, but we view this more as quarterly fluctuation rather than change in trend. So we recommend building positions as investments are increasingly reflected in estimates and upside revenue potential builds.
Canaccord Genuity
Q2 results were solid with total revenue growth of ~20%, ahead of our estimate and consensus. Management attributed most of the revenue growth acceleration to the rollout of one-day delivery, which was once again a key theme on the call. Investments in one-day delivery contributed to operating margin contraction, and will continue to weigh on operating margins in Q3 (and likely in Q4 as well). We think continued strength from key categories like Subscriptions, AWS and advertising will keep supporting the stock through the current investment cycle.
Cowen and Company
Amazon's total revenue was $63.4BN, +19.9% y/y and +21.4% y/ y x-FX, 1% above our forecast, ~3% better than cons., and at the high end of guide ($59.5BN-$63.5BN). NA revenue was ~$38.7BN, +20% y/y and 1%/4% above our/cons. est; NA revenue x-WFM was +23% y/y, accelerating vs. +19% y/y in 1Q19 driven by Prime 1 Day, sub revenue, and advertising growth. AWS revenue of $8.4BN, +37% y/y x-FX, was ~(2%)/(1%) vs our/ cons. projections and vs. +42% y/y growth in 1Q19; the slight miss was attributable to tougher comps, which ease in 2H19. Int'l revenue of ~$16.4BN, +12% y/y and +17% x-FX, accelerated vs. +9% y/y and +16% x-FX in 1Q19 and was (2%) vs our forecast and in line with vs consensus.
D.A. Davidson & Co.
Sales came in at $63,404M beating both our forecast of $60,966M and the consensus estimate of $62,600M (see Figure 1 on page 2 for its operating performance). Further, the sales were at the high-end of management's guidance range, which was $59,500M-$63,500M. On profitability, GAAP operating income came in at $3,084M, which was below our forecast of $3,600M and the consensus estimate of $3,655M. Additionally, GAAP operating income was roughly at the mid-point of management's guidance range of $2,600M-$3,600M. Lastly, GAAP EPS was $5.22, coming in above our forecast of $5.07 but missing the consensus estimate of $5.58. AWS sales grew by 37.3% (to $8,381M) versus 41.4% in 1Q19 and 45.3% in 4Q18. Third-party units were 54.0%, up one percentage point compared with 53.0% last year and 53.0% last quarter. Other revenue, which includes advertising, increased 36.8% year-over-year versus 132.2% last year and 33.7% in 1Q19.
Jefferies
Amazon handily exceeded sales estimates in Q2 ($63.4B vs. $62.5B cons), as 21% ex-F/X growth was driven by a combination of continued strength at AWS/Other and an acceleration at online stores as one-day shipping benefited conversion. This was illustrated by a sizeable uptick in paid units growth (18% vs. 10% in 1Q19). While AWS growth of 37% represents a deceleration from recent quarters (42% in 1Q19; 46% in 4Q18), Q3 guidance suggests continued solid momentum across Amazon's businesses. As such, Q3 Net Sales guidance of $66B-$70B (17-24% y/y) is solid, as the high-end represents ~4% upside to prior consensus.
JMP Securities
To be clear, we do not believe Amazon is entering into a prolonged investment cycle around One Day or other initiatives, and importantly, we think Amazon's retail and AWS businesses are at a level of efficiency that they can support these increased investments around growth. While we are lowering our operating income projections materially in 2H19 to account for these investments, we look for a rebound in 2020 and beyond and we would take advantage of any dislocation in shares.
KeyBanc Capital Markets
Amazon.com's retail business is strong and 1-day is already moving the needle. Retail sales grew 17.6% y/y, a +360 sequential acceleration from 1Q and an important change from the deceleration observed in recent quarters. 1-day is now available on 10M items and we think will differentiate Amazon vs. other e-comm competitors. Costs exceeded the $800M estimate as it worked to move inventory closer to consumers. Costs will likely increase in 3Q, but Amazon will not provide specific cost guidance going forward.
Macquarie Securities
The reacceleration was largely credited to the shift to one-day shipping.
.......
Additionally, while mgmt. declined to quantify the ongoing expense lift related to the shift to one-day shipping,
Mizuho Securities
Amazon reported strong revenue growth, but unlike prior quarters, operating income came in below consensus. Similarly, revenue guidance was a beat due to strong growth from 1-day Prime shipping but operating income came in well below consensus on increased investments in Prime and AWS. Despite the near-term cost headwinds, we remain confident about Amazon's ability to gain market share and operating efficiency over time. As a result, we are raising 2021 EBITDA estimate by 4% to $66bn. Maintain Buy rating and raise PT from $2,080 to $2,200, based on 16.5x our 2021 EBITDA estimate vs CAGR of 25%
Oppenheimer & Co.
We are maintaining our $2,100 price target and Outperform rating after 2Q19 revenue modestly exceeded the Street estimate as eCommerce re-acceleration on 1-Day Prime offset lower AWS revenue. Meanwhile, 1-Day Prime costs (higher than initial mgmt expectations), AWS marketing, hardware and video investments caused an EBIT miss. AWS revenue decelerated to +37% y/y from +41% y/y in 1Q as mgmt blamed tough customer usage comps but suggested re-acceleration in future quarters. Combined with higher opex, AWS EBIT was 15% below Street estimate. A
Raymond James
Amazon delivered mixed 2Q with strong North America retail growth, although increased investments (one-day shipping, marketing, AWS) led to lower operating income and 3Q operating income guidance. While the quarter was more mixed, we maintain our Outperform rating and $2,080 PT (vs. $2,030 previously): on 1) continued eCommerce share gains; 2) continued momentum and leadership in cloud (~$33B+ run rate); 3) increasing advertising traction (RJe ~$13B in 2019); and 4) expectation for long-term operating margin gains driven by AWS, Advertising, and core retail efficiencies.
SunTrust
We maintain a BUY on Amazon as 1-day shipping, announced in 2Q19, seems to be accelerating growth sooner than anticipated. While this is coming at an incremental cost, we believe this initiative will lead to higher growth for years to come, ripple across the Retail industry setting a new benchmark for customer expectations, and further disrupting it. As Amazon scales this offering, we expect it will regain cost efficiency over time (as it proved with 2-day deliveries), and with higher margin services revenue growing faster than the whole (AWS, advertising), overall profitability should accelerate.
Updated on