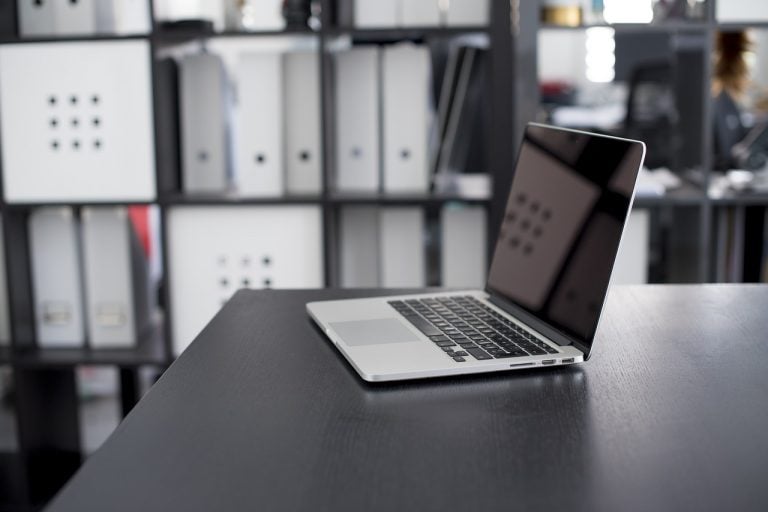 Earlier this month, Apple updated the entry-level 13-inch MacBook Pro and MacBook Air. The company has also discontinued the 12-inch MacBook and the older MacBook Air with chunky bezels to simplify its MacBook lineup. If you are planning to buy a new 13-inch MacBook, you might be wondering whether to opt for the 2019 MacBook Pro or the updated MacBook Air. Here we compare the two models to help you decide which one is right for you.
The two devices have a lot of similarities, making it difficult for users to choose between them. They even have a similar price range. For the record, Apple refers to the 2019 Air as "MacBook Air (Retina)" and the new entry-level Pro as "MacBook Pro 13-inch (Two Thunderbolt 3 ports)."
2019 MacBook Pro vs MacBook Air: Design
These Are John Buckingham's Stock Picks For 2021
The economy remains in distress, although there are signs of recovery underway. John Buckingham of Kovitz, editor of The Prudent Speculator newsletter, has found that value stocks typically outperform coming out of economic downturns. Thus, he argues that this is an excellent time to be a value investor. Q4 2020 hedge fund letters, conferences and Read More
Both devices have an all-aluminum finish and their appearances are similar. The Air comes in Silver, Space Gray, and Gold colors while the Pro isn't available in Gold. Apple offers the Pro version only in Silver and Space Gray colors. Both of them use the same Butterfly keyboards. According to Apple, the new Butterfly keyboards have fixed the issues users had encountered with older versions.
The MacBook Air is slimmer, lighter and more portable than the 2019 MacBook Pro. The Air measures 30.41cm x 21.24cm x 15.6mm, tapering to just 4.1mm at its thinnest point. It weighs 2.75 pounds compared to 3.02 pounds for the Pro model. The MacBook Pro measures 30.41cm x 21.24cm x 14.9mm.
They both get Apple's Touch ID fingerprint sensor for authentication and security and the Force Touch trackpad. But the new MacBook Pro gets the controversial and not-so-useful Touch Bar. Now every single MacBook Pro model has the Touch Bar. The new MacBook Air retains the function keys.
Both the new MacBook Air and Pro come with two USB-C Thunderbolt 3 ports. One of the two ports is needed for charging. There is no USB-A port or an SD card slot. If you want more ports like HDMI, VGA, and others, you have to buy third-party USB-C adapters and accessories.
Display
Both the new entry-level MacBook Pro and Air have the same 13.3-inch LED-backlit displays with IPS technology. They both have the same resolution of 2560 x 1600 pixels. They are both Retina displays with 227ppi of pixel density. Both of them offer the True Tone technology now that Apple has added it to the new Air.
That's where the similarities end. The Pro version has a higher 500 nits of brightness compared to 400 nits for the Air. The MacBook Pro uses Wide Color (P3) technology whereas the Air comes with sRGB. The performance of displays depends on the graphics processor, and the Pro happens to have a more powerful graphics processor.
Processing power
Neither device gets Intel's 9th-gen Core processor. Apple has kept them exclusively on 15-inch MacBook Pros so far. The entry-level 13-inch MacBook Pro is powered by a quad-core 8th-gen Intel Core i5 processor with 1.4GHz clock speed and Turbo Boost up to 3.9GHz. It comes with 8GB of LPDDR3 RAM and 128GB of internal storage for the base model. For graphics power, it uses Intel's Iris Plus Graphics 645.
If you want, you can upgrade the Pro model's processor to 8th-gen Core i7 with 1.7GHz clock speed and up to 4.5GHz Turbo Boost. Depending on how much you want to spend, you can upgrade the RAM to 16GB and storage to 256GB, 512GB, 1TB or 2TB. The Pro model is powerful enough to edit videos with ease.
MacBook Air is not as powerful as the Pro variant, primarily because it runs a dual-core processor instead of a quad-core one. Its Intel UHD Graphics 617 is also not as good as the Pro's graphics processor. The Air features 1.6Ghz dual-core 8th-gen Intel Core i5 chipset paired with 8GB LPDDR3 RAM and 128GB of storage. You can't upgrade the processor to Core i7, but you can configure RAM to 16GB and storage to 256GB, 512GB or 1TB.
When it comes to processing power and graphics performance, the Pro is the clear winner. It also allows you to upgrade the processor to Core i7.
Battery life
Both new models offer all-day battery life, but the Air lasts longer than Pro. According to Apple, the 2019 MacBook Pro lasts up to 10 hours of web surfing and 13 hours of video playback. In contrast, the Air lasts up to 12 hours while surfing the web and up to 13 hours of video playback.
The Air's longer battery life can be attributed to its low processing power and graphics capability. In terms of battery size, the MacBook Pro has a bigger 58.2-watt-hour lithium battery compared to 49.9-watt-hour in the Air. The Pro's brighter display and faster graphics consume more battery.
Pricing
Apple has slashed the price of the new MacBook Air. It starts at $1,099 for the base model with Core i5 processor, 8GB RAM and 128GB storage. Students can get it for $999. If you opt for the 256GB variant, it will set you back by $1,299. You can get the 512GB version for $1,499 and 1TB version for $1,699. Remember that the higher storage and higher prices aren't accompanied by a more powerful processor. The processor remains the same despite costing in the same range as the MacBook Pro.
The 2019 MacBook Pro starts at $1,299 for the base model with the quad-core Core i5 processor, 8GB RAM, and 128GB storage. You can upgrade the processor to Core i7 by shelling out another $300. Configuring the RAM to 16GB will bump up the price by $200 and opting for the 256GB storage will add another $200.
Conclusion
So, which one is a better buy? If you don't need a lot of processing power for video editing and multitasking, and you happen to be price-conscious, you can go for MacBook Air. The 2019 MacBook Pro is only slightly more expensive but is totally worth the extra price if you can afford it.