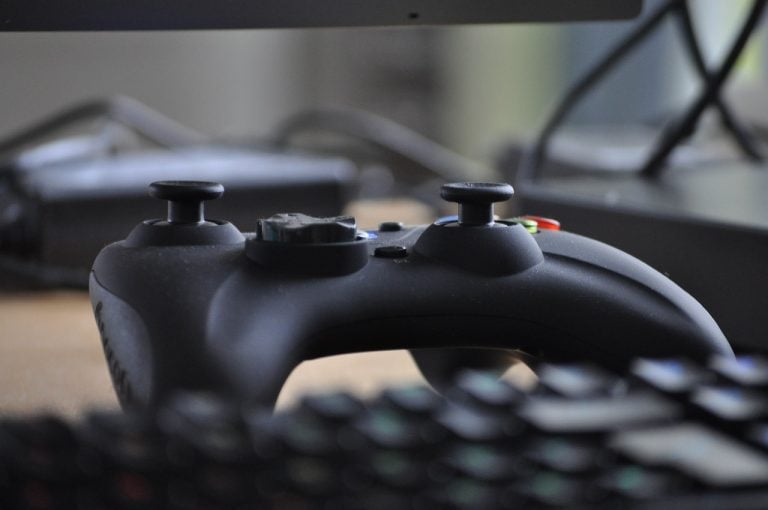 Microsoft and Sony are preparing for their next show-down in the console industry. The Xbox Project Scarlett and Sony's PlayStation 5 are expected to debut next year before the holiday shopping season. Microsoft revealed some exciting details about Project Scarlett at the E3 event. Sony shared the PlayStation 5 specs with fans earlier this year. Here we compare the rumored specs and features of the two upcoming consoles.
Neither Sony nor Microsoft has provided all the details about their respective consoles. At the E3 event, Microsoft didn't show off the console itself. Sony chose to skip the E3 event this year. But developers working on the upcoming consoles' dev kits have been sharing information with the media.
How Warren Buffett Went From Hating To Loving Banks
Since the financial crisis, Warren Buffett's Berkshire Hathaway has had significant exposure to financial stocks in its portfolio. Q1 2021 hedge fund letters, conferences and more At the end of March this year, Bank of America accounted for nearly 15% of the conglomerate's vast equity portfolio. Until very recently, Wells Fargo was also a prominent Read More
Xbox Project Scarlett vs PlayStation 5: Hardware specs
Microsoft said at its E3 press conference that the Scarlett would be the most powerful and best-performing console it has ever released. It is said to be four times more powerful than the Xbox One X. The Scarlett would run a custom AMD Zen 2 CPU with Navi architecture.
Microsoft has built a new SSD specifically for the Project Scarlett, which would perform 40 times faster than the current generation consoles. It would pack GDDR6 RAM and support 8K visuals with 120fps frame rate. The Scarlett will eliminate load times and run games with real-time hardware ray tracing. The console will have an optical disk drive for physical media.
According to PlayStation Universe, the PlayStation 5 would pack an octa-core, third-generation variant of AMD's Ryzen processor with Navi architecture. It is rumored to offer 16GB RAM and 1TB of super-fast SSD storage. Just like Xbox Scarlett, it would support 8K resolution, 120fps frame rate, an optical disk drive, and hardware ray tracing. Sony has said its console would also support "3D audio."
The hardware ray tracing feature makes reflections and lighting look realistic. Both the Xbox Project Scarlett and PlayStation 5 are expected to offer similar performance. However, former IGN editor Colin Moriarty has learned from developers that the PlayStation 5 would be more powerful than the Scarlett.
Games and backward compatibility
Microsoft has confirmed that the Xbox Scarlett would be backward compatible with previous generations of Xbox consoles. It would offer backward compatibility with Xbox One, Xbox 360, and Xbox games. The software giant announced at E3 that the much-awaited Halo Infinite would be the launch title for the Project Scarlett. The game will also come to PCs and Xbox One.
The PlayStation 5 will also be backward compatible with the PlayStation 4 and PlayStation VR. New PlayStation chief Jim Ryan recently revealed that the PS5 would also support cross-generational save transfers. It's not yet known whether it'll support the older generation PlayStation games.
Sony hasn't confirmed the launch titles for the PS5. We can expect the sequels to Spider-Man, God of War, and Horizon Zero Dawn to arrive on PS5. Other expected titles are Death Standing and The Last of Us Part II. The success of either console will largely depend on the quality and number of exclusive titles. Sony's library of exclusive titles is much better than that of Microsoft, at least for the existing consoles.
Cloud gaming and virtual reality
Microsoft has officially announced the Project xCloud streaming service, which would become available for public testing later this year. The service will use your Xbox console as your personal xCloud server, allowing you to stream games to the screen of your choice. People who don't own an Xbox console will be able to stream directly from Microsoft's data.
The company hasn't revealed how much the non-console version of xCloud would cost. The console version of the service will be free of cost for Xbox owners. But you'll still need access to games, for which Microsoft offers the Game Pass monthly subscription service at $10 per month. There is also an Xbox Game Pass Ultimate service that costs $15 per month and combines Game Pass with Xbox Live and Game Pass for PC. It gives you access to hundreds of games.
Sony has a subscription service called PlayStation Now, which costs $99 per year. It allows you to download many of its titles for offline play. It also includes a cloud streaming service, but it's not as strong as that of Microsoft. Last month, Sony partnered with Microsoft to use the Azure cloud solutions for its game and streaming services.
When it comes to virtual reality gaming, Sony is far ahead of Microsoft. The Japanese company has been selling PlayStation VR for three years. The PSVR now supports more than 200 titles. The PS5 is expected to offer virtual reality support in some way. Microsoft hasn't yet revealed whether it would support virtual reality on Project Scarlett.
Pricing and availability
Microsoft told fans at the E3 press conference that the Project Scarlett would launch by Holiday 2020 along with the Halo Infinite. Sony remains tight-lipped about the PlayStation 5 release date, but industry experts believe it to launch the new console around the same time.
Talking about the price, Wedbush Securities analyst Michael Pachter said in an interview with GamingBolt that both consoles would be worth around $500. But he expects both Microsoft and Sony to price their respective consoles at $399. Xbox chief Phil Spencer told GameSpot that President Trump's 25% tariff on Chinese imports could affect the pricing of the upcoming console.