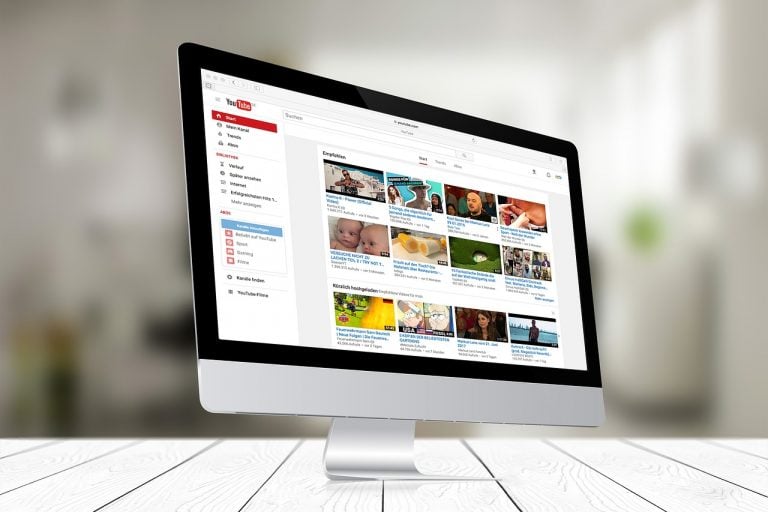 The explosive growth of online video content consumption and social media has turned hundreds of YouTubers into celebrities. Many popular YouTubers are raking in millions of dollars through ad revenues, brand deals, and merchandise sales. Here we take a look at the top 10 highest paid YouTubers in the world. Surprisingly, the highest earning YouTube star in 2018 was a 7-year-old toy reviewer. Others in the list include gamers, makeup gurus, and pranksters.

The ranking comes from Forbes's 2018 list of the highest paid YouTubers. Forbes estimated the earnings of YouTuber creators from June 1, 2017 through June 1, 2018 based on data from SocialBlade, Captiv8, and Pollstar. The earnings figures are pre-tax. Other expenses such as fees for managers, lawyers, and agents have not been deducted.
According to Forbes, the top 10 highest paid YouTubers collectively made $180.5 million last year, up 42% from $127 million in 2017. The earnings growth was largely driven by merchandise sales.
How A Weakening PE Market Serves As Another Sign Of A Weakening Economy
Amid the turmoil in the public markets and the staggering macroeconomic environment, it should come as no surprise that the private markets are also struggling. In fact, there are some important links between private equity and the current economic environment. A closer look at PE reveals that the industry often serves as a leading indicator Read More
10- Logan Paul ($14.5 million)
The controversial YouTube star made $14.5 million last year despite being removed from YouTube's Google Preferred Program in January 2018. He was removed from the program after one of his videos showed an apparent suicide hanging from a tree. Even though he issued a public apology, his ad revenues and brand partnerships took a major hit. However, his merchandise sales continue to be strong.
9- PewDiePie ($15.5 million)
The world's most popular individual YouTuber raked in $15.5 million last year, according to Forbes. A single sponsored video with PewDiePie could cost advertisers up to $450,000. Swedish gamer Felix Kjellberg has found himself in a number of scandals in the last few years. In one of his videos, he was seen laughing at a sign saying "Death to all Jews." He has also been criticized for making racist comments in many of his videos.
Felix started making YouTube videos from his college room, then sold hotdogs for a living. The Swedish gamer and comedian rose to prominence because of his witty comedy style. He announced in 2014 that his YouTube channel generated $7 million in annual revenue.
8- Jacksepticeye ($16 million)
Jacksepticeye is a gaming channel run by Irish YouTuber Sean McLoughlin. He is the most popular YouTuber in Ireland. Sean is known for his foul-mouthed video game commentary. He also creates content for Amazon's game streaming service Twitch, and has done a series for Disney.
7- Vanoss Gaming ($17 million)
Run by Canadian gamer Evan Fong, Vanoss Gaming offers humorous commentary on video games like Assassin's Creed and Call of Duty. Evan's editing skills are particularly praiseworthy. The 27-year-old YouTuber has also tried his hands in hip-hop music, but gaming has worked far better for him.
6- Markiplier ($17.5 million)
Mark Edward Fischbach aka Markiplier is a Hawaiian native. He is yet another gamer on this list. Mark launched his YouTube channel in 2012 while studying biomedical engineering at the University of Cincinnati. His channel has since grown to 24 million subscribers. The YouTuber offers funny on-screen commentary while playing games. He has launched his own high-end athleisure line called Cloak in collaboration with Jacksepticeye.
5- Jeffree Star ($18 million)
Jeffree Star is a makeup artist who has mastered the art of reinventing himself. He first gained fame on MySpace before launching his own YouTube channel in 2006. The beauty mogul launched his own cosmetics brand Jeffree Star Cosmetics, which has clocked an estimated annual revenue of $100 million. Through ad revenues, brand sponsorships, and cosmetics sales, he generated $18 million last year.
4- DanTDM ($18.5 million)
British gamer Daniel Middleton aka DanTDM specializes in Minecraft. He was the highest paid YouTuber in 2017, but slipped to fourth place in 2018. He sells his own line of merchandise including hoodies, baseball, and backpacks. He also makes money from his tours. Daniel also starred as eBoy in Disney's animated comedy movie Ralph Breaks the Internet.
3- Dude Perfect ($20 million)
Run by five former college roommates Garrett Hilbert, Cody Jones, Tyler Toney, Coby Cotton, and Cory Cotton, Dude Perfect is a perfect blend of sports and comedy. The Dudes have been featured on ABC News and Jimmy Kimmel Live. They also hold several Guinness World Records. Dude Perfect currently has 43 million subscribers on YouTube.
2- Jake Paul ($21.5 million)
The younger brother of Logan Paul is the second-highest paid YouTuber in the world with earnings of $21.5 million last year. Jake's goofy pranks and rap songs have gone viral on the Internet, attracting 3.5 billion views between June 1, 2017 and June 1, 2018. The YouTuber also has a thriving merchandise business. According to CBS Sports, nearly a million people spent $10 each in August 2018 to watch a pay-per-view boxing match between Jake Paul and fellow YouTuber KSI.
1- Ryan ToysReview ($22 million)
7-year-old Ryan Kaji of Ryan ToysReview is the highest paid YouTuber in the world with estimated earnings of $22 million last year, up from $11 million in 2017. His most popular video has been viewed 1.8 billion times on the platform. The channel has 20 million subscribers. Ryan's parents started the YouTube channel in 2015 where they would post videos of Ryan reviewing toys for other kids. Ryan also has a line of collectibles on sale at Walmart stores.
Updated on