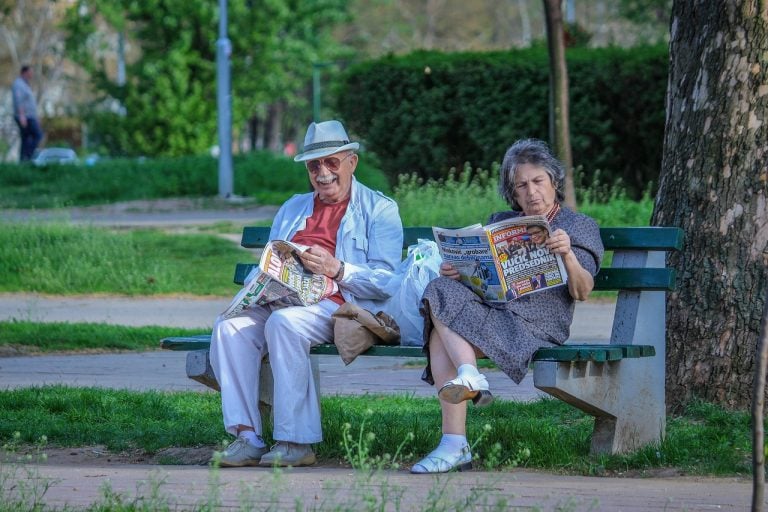 Though retirement gives you the freedom to live wherever you want, many people don't like to relocate in retirement. But there are many factors such as the cost of living, housing, healthcare, recreational facilities, climate, and taxes that make some cities more attractive than others for retirees. Here we take a look at the top 10 best cities to retire in the United States in 2019.
The US News & World Report has ranked the best cities to retire in the country. They evaluated the 100 largest cities in the United States based on a number of factors such as housing costs, quality of healthcare, the happiness of residents, tax rates, and others. These are the best cities to retire in the US in 2019:
10- Lakeland, Florida
DG Value Adds 36.4% YTD As Distressed Stocks Surge
Dov Gertzulin's DG Capital is having a strong year. According to a copy of the hedge fund's letter to investors of its DG Value Partners Class C strategy, the fund is up 36.4% of the year to the end of June, after a performance of 12.8% in the second quarter. The Class C strategy is Read More
Places in Florida almost always feature among the best cities to retire, so this one shouldn't come as a surprise. Lakeland offers natural beauty and retains the Old Florida charm. The city is home to 38 lakes, some of which are up to 2,000 acres in size. There is no state income tax. The median home prices are also pretty affordable at $172,000.
9- Dallas-Fort Worth, Texas
The Dallas-Fort Worth metropolitan area offers both quiet, suburban living and the excitement of a big city, says the US News & World Report. Most residents in the Dallas-Fort Worth area are young professionals and families. If you enjoy the cowboy life, this is one of the best places to retire. The metropolitan area has an excellent healthcare system, and there is no state income tax.
8- San Antonio, Texas
San Antonio is home to 1.5 million people. The cost of living is well below the national average, so is the median home price at $176,000. San Antonio offers plenty of recreational opportunities such assports, arts, festivals, and wineries. It has a good healthcare system. There is no state income tax and no state inheritance tax.
7- Nashville, Tennessee
Music is an integral part of Nashville's culture. It is home to the Mother Church of Country Music and the Grand Ole Opry. The median home price in the city is $249,000. The city is home to about 700,000 people. Nashville is home to the Vanderbilt University and Tennessee State University. If you want to get away from city life, you can take a trip to nearby Franklin.
6- Grand Rapids, Michigan
Grand Rapids has no tax on income from Social Security. The city is located along the Grand River. It's nicknamed Beer City because it's home to almost 100 breweries. Grand Rapids also has five of the world's largest office furniture manufacturers. The weather is cool through much of the year. Median home price in the city is $181,000.
5- Pittsburgh, Pennsylvania
The Steel City has reinvented itself and has emerged successfully from a dying steel industry. The cost of living is pretty low, the median home price is far below national average at $140,000, and there is no tax on income from retirement accounts or Social Security. Pittsburgh also has a rich history and excellent medial infrastructure. Since the steel mills have almost shut down, the air is cleaner than ever before.
4- Austin, Texas
Originally named Waterloo, Austin is the third city from Texas on this list. It's the Live Music Capital of the World. If you love music, Austin is where you'd want to retire. It has a number of cultural institutions, music venues, and local bands to entertain you. Austin has more than 200 parks for outdoor activities. The median home price in Austin is $293,000, making it a pretty expensive real estate market.
3- Sarasota, Florida
Sarasota has wonderful beaches, offering you plenty of outdoor recreational opportunities such as boating and fishing. The median home price and cost of living both are above national average, but it's totally worth retiring there if you can afford it. Sarasota offers sunny weather and clean air quality. There is no state income tax.
2- Fort Myers, Florida
Yet another city from the Sunshine State has made it to the list. Noted industrialists Henry Ford and Thomas Edison had their winter homes in Fort Myers. There are also beautiful beaches nearby. Fort Myers retains its small-town charm. Median home price is $220,000. It has a population of about 80,000.
1-Lancaster, Pennsylvania
According to the US News & World Report, Lancaster in Pennsylvania is the best city to retire in the United States. It offers a perfect blend of natural and commercial spaces. The city has a unique smell thanks to the farmland, but people get used to it. Lancaster has numerous museums and cultural institutions. The Central Market attracts a lot of tourists because of the Amish goods offered for sale. You can also visit the nearby Amish communities. There is no tax on income from retirement accounts or Social Security.