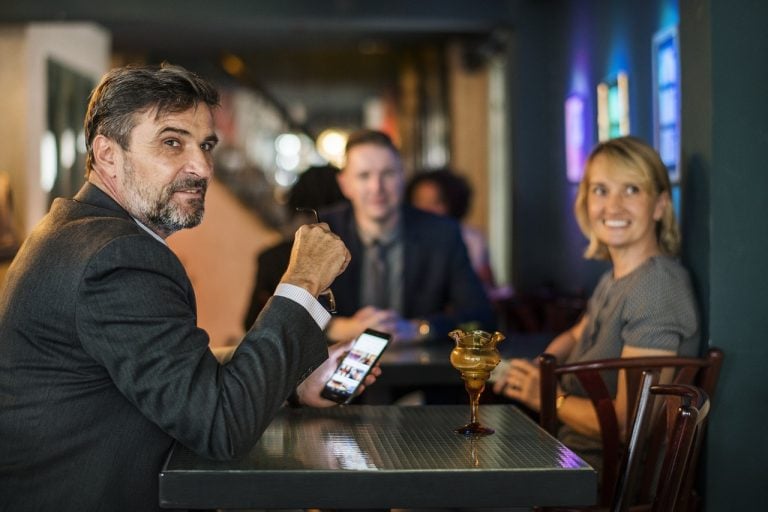 Just a few days ago, Barron's published its annual list of the best chief executives in the world in 2019. Barron's compiled the list of CEOs based on revenue growth, profit growth, and shareholder returns under their leadership. Now the leading job and recruitment site Glassdoor has declared the winners of its annual Employees' Choice Awards. It has ranked the best CEOs in the United States based on direct feedback from actual employees.
The employees voluntarily provide anonymous feedback on Glassdoor by completing a company review. They express their views and experiences related to their CEO's leadership, job satisfaction, work environment, and other aspects. Glassdoor has a massive database of about 49 million reviews for more than 900,000 companies.
The best CEOs are dedicated to the company's mission, promote leadership, improve the company culture, and drive growth. For its 2019 ranking, Glassdoor took into account companies that have more than 1,000 employees. The companies should also have received at least 100 company reviews between May 2, 2018 and May 1, 2019.
Marathon Partners: There Is A "Compelling Opportunity" In US Cannabis
Marathon Partners Equity Management, the equity long/short hedge fund founded in 1997, added 8.03% in the second quarter of 2021. Q2 2021 hedge fund letters, conferences and more According to a copy of the hedge fund's second-quarter investor update, which ValueWalk has been able to review, the firm returned 3.24% net in April, 0.12% in Read More
Apple CEO Tim Cook and Facebook chief executive Mark Zuckerberg are the only two executives who have appeared in Glassdoor's top 100 since the job site started publishing the list seven years ago. But neither of them is in the top 10. Tim Cook's ranking jumped from 96th place last year to 69th this year. Mark Zuckerberg's ranking declined from 16th in 2018 to 55th place this year.
These are the top 10 best CEOs in the United States, according to Glassdoor:
10- Hubert Joly, Best Buy (97% approval)
Hubert Joly stepped down as the CEO of Best Buy a few days ago, but the ranking was created based on data between May 2, 2018 and May 1, 2019. Under Joly's leadership, Best Buy has posted five consecutive years of sales growth despite fierce competition from online retailers. The company's stock has more than quadrupled. A former Best Buy employee writes on Glassdoor, "everyone starting from the team members and seniors are friendly and helpful."
9- Gary S. Guthart, Intuitive Surgical (97% approval)
Intuitive Surgical chief executive Gary Guthart has an approval rating of 97%. He has been the CEO of Intuitive Surgical since 2010. The company's revenue has shot up from $1.4 billion in 2010 to $3.72 billion in 2018. Employees have praised Intuitive Surgical for offering a competitive salary, great working atmosphere, and growth opportunities.
8- Jeff Weiner, LinkedIn (97% approval)
Jeff Weiner has been the CEO of LinkedIn since 2008, when the professional networking site was valued at $1 billion. He played an important role in Microsoft's acquisition of LinkedIn in a $26 billion deal. Back in 2016, Weiner donated $14 million worth of his own stock bonus to a pool of LinkedIn employees after a steep decline in the company's share price.
7- Kevin Sneader, McKinsey & Co (98% approval)
Kevin Sneader became the global managing director of McKinsey in July 2018. He is serving a three-year term as the consulting firm's managing director. According to Glassdoor, 98% of McKinsey employees approve of his leadership. One former employee said, "They truly care about their people and it shows through the excellent benefits and perks they offer."
6- Satya Nadella, Microsoft (98% approval)
Since taking over as the CEO of Microsoft five years ago, Nadella has transformed it into a devices and services juggernaut. Revenues from Office subscriptions, cloud services, and Surface products have been growing rapidly. Nadella has 98% approval rating, according to Glassdoor.
5- Shantanu Narayen, Adobe (98% approval)
Shantanu Narayen has been the CEO of Adobe Systems since 2007. He has successfully transformed Adobe by moving its creative software franchise from the desktop to cloud. The company's stock has gone up from $26 billion in 2007 to $133 billion in 2019. According to Adobe employees, Shantanu Narayen has exhibited great leadership and built a strong culture of innovation.
4- John Legere, T-Mobile (99% approval)
T-Mobile is currently in the process of merging itself with Sprint, and John Legere will remain the CEO of the combined entity. About 99% of T-Mobile employees approve of his leadership. One former T-Mobile employee says on Glassdoor that John Legere is "laser focused on his customers, his employees and the growth of the company."
3- Lynsi Snyder, In-N-Out Burger (99% approval)
37-year-old Lynsi Snyder is the owner of In-N-Out Burger, and is one of the best CEOs in America, according to Glassdoor. She is estimated to have a net worth of $3 billion. She is the top-ranked woman CEO, and has made it to the top 10 best CEOs for the second time.
2- Charles C. Butt, H-E-B (99% approval)
Charles Butt has been the CEO of Texas-based H-E-B supermarket chain since 1971. He is the second best CEO in America with a 99% employee approval rating, according to Glassdoor data. One H-E-B employee wrote on Glassdoor, "H-E-B as a company truly lives up to its aspirations of working to make the lives of its customers, partners and communities better."
1- Pat Gelsinger, VMWare (99% approval)
Pat Gelsinger has been named the best CEO in the United States by Glassdoor. The VMWare CEO jumped from 78th place in 2018 with 92% approval to the top spot this year with 99% approval. One VMWare employee wrote on Glassdoor that the company has maintained "a start-up feel even as they grow to a global leader." Prior to joining the virtualization software company, Gelsinger worked at Intel, where helped develop the USB and Wi-Fi technology.