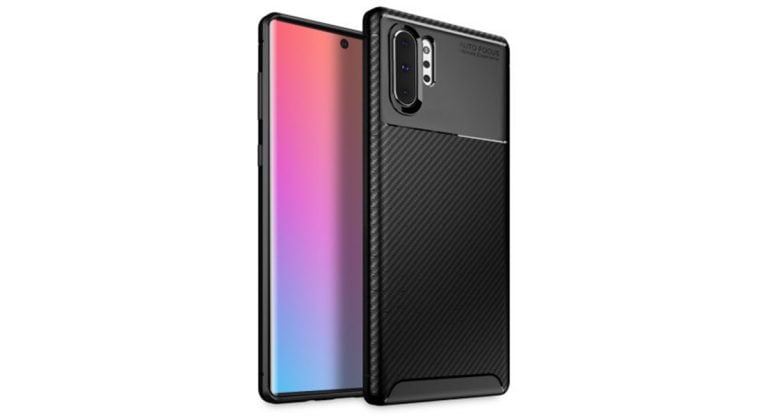 The Samsung Galaxy Note 10 is believed to be coming to stores in August. The hype surrounding Samsung's flagship phone is beginning to grow as the rumored launch date gets closer. Now, a report from SamMobile indicates that the Galaxy Note 10 could offer a mirror screen feature that will allow it to seamlessly share its display with your PC.
Galaxy Note 10 Mirror Screen Feature
The report states that Samsung will be working hand in hand with Microsoft to make the integration happen. By shipping the Galaxy Note 10 with the Your Phone app from Microsoft installed, Samsung hopes to give users more functionality from their phone. The Note line is designed for working professionals, so the the easy link process to transfer their phone display to their PC using the mirror screen feature will definitely be a bonus. The device will also be able to send text messages and notifications to the PC in real time.
Benjamin Graham GEICO Buy Was Just A Simple Value Play
Was Ben Graham's big purchase of GEICO shares actually a value investment? Perhaps it was contrary to what many believe. "In 1948, we made our GEICO investment and from then on, we seemed to be very brilliant people." -- Benjamin Graham, 1976 Both Benjamin Graham and Warren Buffett can attribute a large part of their Read More
Old Tech Gets  A Boost
The Microsoft Your Phone app is not a brand new product. It was launched by Microsoft last year as a means for users to get more accessibility between their mobile device and computer. Many Android devices, including the Galaxy S10 already support the app, and Samsung hopes it will improve the Galaxy Note 10 curb appeal. A mirror screen feature is something Apple users have enjoyed for some time now. iPhone's integrate smoothly with Mac products. However, Android users have always had to rely on third party apps in order to enjoy the same features. The Your Phone app will allow users to access the phone's GUI directly from the PC, which makes it easy to get all the information they need on a single display. Samsung already offers several Microsoft apps on its devices, such as Microsoft Office products. Adding Your Phone to the next gen Note 10 would make sense, as it makes the phone much more functional for its target market.
Samsung News
The Samsung Galaxy Note 10 may be offering a mirror screen feature. However, that is not the only news surrounding the tech giant, as leaks regarding the Galaxy Watch 2 have surfaced. The wearable device could launch alongside the Note 10 in August, and the rumor mill is already churning with information. The Galaxy S11 will be coming soon as well, and it looks like it will be a top competitor in the market. Recent bans on products from Huawei give Samsung a leg up in the US market and on the Android OS platform. It will be interesting to see how their new products stack up against the competition.