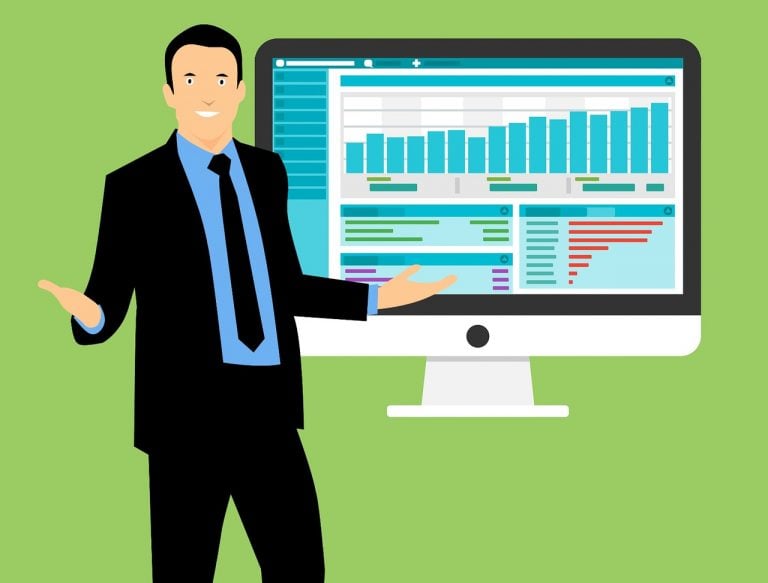 Whitney Tilson's email to investors discussing that Michaels Companies Inc (NASDAQ:MIK) has collapsed; DeFrancesco sued for securities fraud for role in Aphria Inc (NYSE:APHA); Hindenburg Research exposes Yangtze River fraud; Chinese Crypto Pioneer Pays $4.57 Million for Lunch With Warren Buffett; Buffett and Gates pick up a shift at Dairy Queen.

1) Yet another stock pitched at my shorting conference last December has totally collapsed. Arts and crafts retailer Michaels (MIK) is down more than 12% today to almost $8 per share after missing sales and lowering guidance.
Q1 hedge fund letters, conference, scoops etc
Morningstar Investment Conference: Fund Manager Highlights Personalized Medicine, Energy Security
Hedge fund managers go about finding investment ideas in a variety of different ways. Some target stocks with low multiples, while others look for growth names, and still others combine growth and value when looking for ideas. Some active fund managers use themes to look for ideas, and Owen Fitzpatrick of Aristotle Atlantic Partners is Read More
The stock is now down more than 50% since Keith Rosenbloom of Cruiser Capital Advisors correctly identified it as a rapidly melting ice cube on December 3, when the stock was at $17.43.
To see his 31-slide presentation, click here, and to watch the 22-minute video, click here.
2) Canadian cannabis company Aphria (APHA) is "only" down 16% since my friend and student Gabriel Grego of Quintessential Capital Management exposed massive fraud committed by senior management at my shorting conference. (Here are links to his slides and video.)
One of the ringleaders of the fraud was notorious stock promoter Andy DeFrancesco, so it's good to see that he's been sued for securities fraud: Andy DeFrancesco sued for securities fraud for role in Aphria. Excerpt:
Cannabis financier and Sol Global chairman Andrew DeFrancesco is front and center of a 90-page securities fraud lawsuit filed in New York federal court this week. DeFrancesco, a resident of South Florida, has been publicly fighting recent press reports and a short-sell research paper questioning the legality of his investments in multiple publicly traded cannabis companies. The current lawsuit is being ligated by Adam Apton of Levi & Korsinsky on behalf of shareholders who lost millions in Canadian cannabis company Aphria.
Kudos to the author of this story, Teri Buhl, an independent journalist who's done excellent work exposing DeFrancesco's many nefarious deeds, leading him to send her this "derogatory and sexually explicit" text message. (More on the story here.)
3) Hat tip to Hindenburg Research, which teamed up with Quintessential Capital Management on Aphria, for exposing another total fraud: Chinese real estate and infrastructure development company Yangtze River Port and Logistics (YRIV).
Here's a link to Hindenburg's report in December: Yangtze River Port & Logistics: Total Zero. On-the-Ground Research Shows Assets Appear to be Largely Fabricated.
The stock has collapsed and was just delisted by the Nasdaq (in yet another case of regulators closing the barn door after the horse has fled)...
4) "Oh, to be a fly on the wall" indeed! Chinese Crypto Pioneer Pays $4.57 Million for Lunch With Warren Buffett. This kid thinks he's going to persuade Buffett of the merits of cryptocurrencies, but in reality Buffett is going to have such fun telling him the truth: that he's peddling rat poison! Excerpt:
Cryptocurrency pioneer Justin Sun bid a record $4.57 million to have lunch with Warren Buffett, who famously referred to Bitcoin as "probably rat poison squared."

Oh, to be a fly on the wall.

Sun launched Tronix, also known as Tron or TRX token, in 2017. It's valued at $2.56 billion and is the 10th largest cryptocurrency in the world, according to data provider CoinMarketCap.com. The 28-year-old Chinese entrepreneur said he hopes to educate the Oracle of Omaha on cryptocurrency and the underlying technology, called blockchain. Buffett said he's looking forward to meeting Sun and his friends.

"It is very common in investment circles that people will change their minds," Sun said in a telephone interview. "Investment opportunities are best when lots of people are underestimating the technology."
5) And speaking of Buffett, gotta love this video of him and Bill Gates picking up a shift at Dairy Queen – owned by Berkshire Hathaway (BRK-B).
Best regards,
Whitney
Updated on