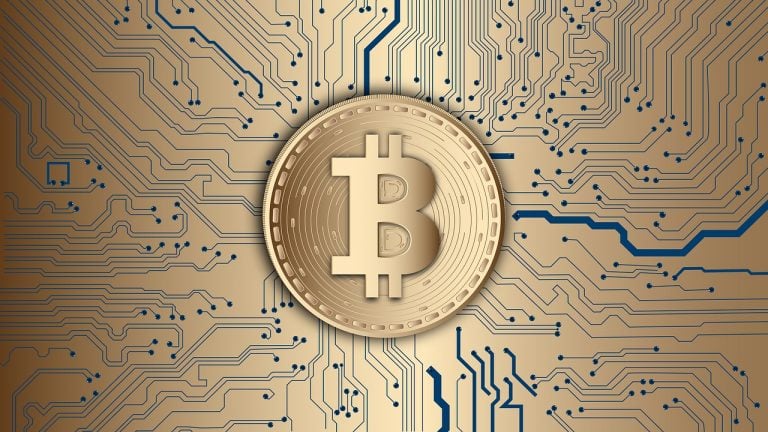 Off the back of the Financial Stability Board's recent report, detailing the financial stability, and regulatory and governance implications of decentralised financial technologies, we have compiled commentary from a diverse range of leading blockchain companies below. They have provided insights on the findings of the report, and what it means for the broader blockchain and crypto landscape.
Remy Jacobsen, Founder and CEO of RealT, said:
"Tokenization represents a new frontier of financial instruments that will require significant research and development as it marches forward into mainstream applications.
Seth Klarman Describes His Approach In Rare Harvard Interview
In a rare interview with Harvard Business School that was published online earlier this month, (it has since been taken down) value investor Seth Klarman spoke at length about his investment process, philosophy and the changes value investors have had to overcome during the past decade. Klarman's hedge fund, the Boston-based Baupost has one of Read More
Q1 hedge fund letters, conference, scoops etc
There are some misconceptions around tokenization that are worth exploring. For example, the concept of a deed is a legal document that represents a property asset. The same is true for a stock or bond certificate. These pieces of paper are accurately called a "token", if you view a token as a symbol or representative unit of something else. A deed was the first ever "tokenization" of a property, and made it much more easily traded and transported than the asset it represents.
Cryptographic tokenization is just the next iteration of asset representation. The real concern here is now that it becomes easy for someone to purchase an asset with never having seen the asset itself, not the form that the asset comes in. The risks mentioned in this report are not at all unique to the issues of tokenization. In fact, the lack of clarity behind assets was the core of the issue behind the 2008 crash. The opaqueness of Wall Street removed investors ability to value the assets appropriately.
The benefits of blockchains are the solution for this, and it's up to token issuers to produce the highest level of clarity regarding the asset behind their token. Platforms like Ethereum's IPFS enables immutable document access, enabling token issuers and purchasers to provide and access all necessary financial documents, audits, inspections, etc directly to those who own the token. Here, we see tokenization providing both market liquidity, and liquidity of information, something unavailable in legacy platforms."
Sebastian Higgs, Director of Business Development at Vo1t, which combines cutting-edge system design with cybersecurity best practices to create the world's most secure cold-storage vault for digital assets, said:
"This report is a good first step by the FSB and I believe the call to engage in conversations and consultation within the industry is the right approach towards understanding DLT and asset tokenisation.
However, some of the risks presented are overweighted and show a lack of understanding of the more intricate elements of decentralised financial technologies and systems. Concerns around validating nodes are dealt with by proper engineering of protocol rules with a large number of independent validators, and settlement finality is de facto final – turns out blocks age quite well. Finality is also probabilistic in any system, the Central Bank of Bangladesh's centralized computing registry would agree to the tune of $81 million."
Dave Hodgson, Director and Co-founder of NEM Ventures, the venture capital and investments arm of the NEM blockchain ecosystem, said:
"I'm encouraged by the FSB's analysis of decentralised financial technologies and regulatory challenges. However, further engagement is welcomed, and I look forward to seeing more concrete recommendations in the future to help accelerate regulation forward.
It would be beneficial to hear from the FCA in the UK and the SEC in the US as they have thus far been quiet on their preferred approach. As a result, companies have been reliant on self regulation combined with hefty punishments in these jurisdictions for those who have fallen victim to this regulatory uncertainty. It is also critical to consider the role that proactive regulators such as Gibraltar, Malta, Bermuda, Switzerland, and Germany will play - as regulatory certainty will allow the population to operate how it wishes, while being legally compliant.
Tokenisation of various financial, property, and other assets will continue, and the first issuances are already well underway in bonds and property. This presents an opportunity for new economic models to increase market efficiencies by reducing intermediary delays and fees; it can also ensure governance has greater transparency and adherence. Tokenisation allows access to truly global debt and equity markets across borders for everyday companies."
Matt Branton, CTO of Neutral, said:
"The findings of this FSB report indicate that decentralized finance has the potential to significantly reduce factors in the traditional financial world which often hinder financial stability. The potential for emerging technology to aid and reshape financial systems is already being recognized, as the report shows that global investment in FinTech rose to a record $112 billion USD in 2018. Here at Neutral we fundamentally believe that decentralized finance will lead to greater competition and diversity in the financial system and reduce the systemic importance of large, existing entities.
The report also highlights the issue of cross border payments, which are famously slower and more costly than domestic payments. Continuous innovation in the distributed ledger technology (DLT) space is already providing disruptive solutions. The proliferation of stablecoins, acting as a bridge between the traditional and digital economy, can provide more seamless methods of conducting international remittances on-chain, eliminating costs and waiting periods.
Also, a very good note is that tokenization of assets doesn't guarantee liquidity. Liquidity is driven by the market, not necessarily by some digital representation. We take this very seriously in the development of our Neutral products to ensure that investors can manage their exposures effectively when they engage with the broader Neutral ecosystem.
In tandem with drawing focus to decentralized finance's ability to improve and stabilize economies, the report calls out valid concerns, such as uncertainties regarding investor protection in the crypto asset sphere. Combatting these concerns will require the decentralized financial industry being explicit and defined in its utility."
Nick Cowan, Managing Director and Founder of the Gibraltar Stock Exchange (GSX) Group:
"The recent report from the Financial Stability Board (FSB) illustrates the far-reaching implications of the ongoing decentralised financial technologies and services, especially from a regulatory and governance standpoint. Innovations pertaining to decentralised finance should take place in tandem with regulatory advances. It is important that institutions set up in jurisdictions with clear, adaptable regulation – as is the case in Gibraltar, a jurisdiction that has taken a lead in establishing a purpose built framework to accommodate Distributed Ledger Technology (DLT)."
Updated on