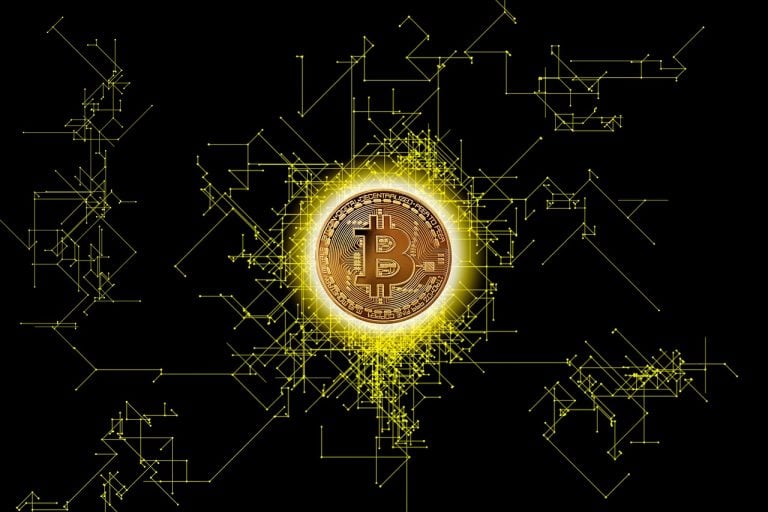 What is blockchain?
A blockchain is a technology involving the process of transfer or transaction of assets, information, or identity directly between the sender and receiver, thereby eliminating the need of third party authorization. The functioning of money related transactions is based on cryptocurrency.
Now the question is, what is a cryptocurrency? Cryptocurrency, commonly referred to as a digital form of money. It is also referred to as digital money that links different transactions between people.
Exclusive: Dan Loeb's Two New Stock Picks [Q1 Letter]
Third Point's Dan Loeb discusses their new positions in a letter to investor reviewed by ValueWalk. Stay tuned for more coverage. Loeb notes some new purchases as follows: Third Point's investment in Grab is an excellent example of our ability to "lifecycle invest" by being a thought and financial partner from growth capital stages to Read More
[REITs]
Q1 hedge fund letters, conference, scoops etc
Therefore, blockchain is a direct transaction technology involving money related transaction or transfer of information in the form of cryptocurrency or encrypted data.
The structure of blockchain consists of stored data of every transaction or transfer related process in the form of blocks, and different blocks are linked or connected forming chains. Hence the technology named as the blockchain.
Role of blockchain in business
Instead of money related transaction, blockchain can be modified for carrying out different other transfer processes according to the field of interest.
Blockchain finds its application in various businesses as well. It is modified from the perspective of sharing. Blockchain can help in sharing of the business-related processes like business files, records, data, contracts, and many more things securely.
It shares business activities between business companies or partners, and the contents are shared in a coded manner referred to as an encrypted form to prevent access by unknown and unauthentic sources.
Any event or transaction created by any business associate or partner is added all together, thereby forming a chain of blocks that stores the information regarding the event or transaction.
Benefits of using blockchain technology in business
Blockchain when used in business, offers various benefits like-
The data stored or published data in any block is visible to all the members that are linked to the blockchain or are connected to that blockchain.
The files or data shared within the blocks are secure within the blockchain, and no other user has access to it.
Through Blockchain, business related work can be shared instantly in minimum or no time.
No third party authorization-
In a business transaction, blockchain can terminate the need of the third party. Two individual can interact among themselves directly without any hassle.
Applications of blockchain in business
Money transfer or transactions
Generally sending money from one place to another or from sender to receiver requires the third party. But with the use of blockchain technology, people can send money to anyone in any part of the world instantly and securely. This way, it can help your business in sending or receiving payments. This technology also charges ultra-low fees for the transactions.
It is the most widely used application of blockchain technology among business companies or parties. The smart contract consists of information regarding the legal binding, self transaction, stored in a block and executed by blockchain. This technology discards the need for the middleman as it creates direct contact between business companies or parties.
In business, several cases of fraud are seen. Blockchain technologies can be used to get rid of these problems. This technology will help in managing digital identities securely and efficiently, thereby reducing fraud cases.
Blockchain technology can be used for setting up the business network. It can act as a central point or hub that connects two different networking devices and allows their easy communication.
Gift cards and loyalty programs
Blockchain proves helpful to small business retailers as well. It helps these retailers to offer gift cards and loyalty programs to its customers. This technology has made the process cheaper and secure as it eliminates the middleman.
It is another application which can be proved beneficial for the business. With the use of this technology data storage becomes simplified and easy.
Blockchain technology when implied for data storage can be proven beneficial by three ways-
 It minimizes the risk of hacking of data or information about business-related work.
As the source of files is decentralized; it appears cheaper than other centralized storage that requires a central server to regulate all the storage-related process.
It also provides an incentive system that means if you are left with extra space, you can sell it to earn money. In this way, unused space can let you earn a bit more money.
Risks associated with the use of blockchain technology
Blockchain technology is not that secured as it sounds. It is associated with certain risk factors when used in business-related work –
Vulnerability
One cannot totally rely on blockchain technology as the process used appears vulnerable itself. Blockchain follows consensus mechanism for its transaction or transfer process. The consensus is a set of protocol that decides rules for the transfer of any data on the network. Therefore the process appears vulnerable and can be easily exploited by attackers in need of data or control over the entire blockchain.
Private key security
Every individual associated with using Blockchain has a unique private key that is regarded as its identity card for carrying out a transaction or transfer process. As no third parties are involved; if the private key got stolen by the attackers, it would become difficult or almost impossible to get it back.
Transaction privacy leakage
The privacy protection facilities are not that strong or accurate while doing transactions using blockchain technology as it may lead to leakage of confidential information to third party or attackers.
Under optimized smart contract
Business logic is based on a smart contract. A smart contract allows indirect processing of information without manual intervention. The process could result in under optimization of the linked transactions or transfer. Smart contact may be associated with a security vulnerability.
Transfer risks
As transaction related works are done directly without any central intermediation; this may lead to exposure to new leakage risk of other transferred assets, identity, or information.
Conclusion
Therefore blockchain is an enhanced technology associated with many benefits and risks. It found huge applications in business-related work but also comes with a certain risk, which if minimized, can prove to be a great technology for transfer or transaction related process.
---
About the Author

Neeraj works as a Growth Assistant at AirTract, a go-to place for all expert advice wherein people ask questions, write articles, share knowledge and experience. Graduated as a Computer Science Engineer, he is now a digital marketing enthusiast who reads and finds the latest techniques to grow an organization. If he is not working, either he would be on a football pitch or listening to music.
---
Jose Maria Macedo, The Head of Advisory at AmaZix, comments on Facebook's new cryptocurrency 'Libra.'
"The starting point for discussion on Libra must come from clarifying that this isn't quite the "Facebook crypto" that many quarters are arguing from. The introductory in Libra's white paper clues us in on what it really hopes to become: a decentralized blockchain, a stable crypto and a smart contract platform for responsible financial services innovation.

It is a grand scheme for sure, but Facebook merely wants to be a cog in that, a single node among many in the Libra network, with power equal to its peers. It may need to guide the initial development of Libra but there is an eventual goal of on-chain, distributed governance. How exactly this will take shape remains to be seen but we can expect the pioneers to be in stronger positions of influence down the line. "