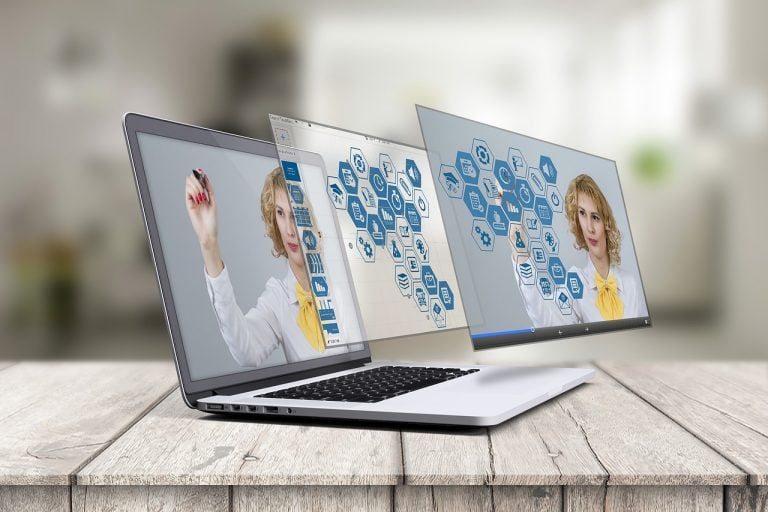 Axon Park Launches The World's First Full-Semester Course Taught In VR With Survios CTO
LOS ANGELES, CA — June 27, 2019 — Axon Park is excited to announce the world's first full-semester course taught remotely in VR. Launching this fall, the course will teach expert-level Unreal Engine VR development, taught remotely by Survios CTO and Co-Founder Alex Silkin with support from the Unreal Engine team.
[REITs]
ValueWalk's July 2022 Hedge Fund Update: Tiger Cub Hedge Fund Shuts Down
Welcome to our latest issue of issue of ValueWalk's hedge fund update. Below subscribers can find an excerpt in text and the full issue in PDF format. Please send us your feedback! Featuring Andurand's oil trading profits surge, Bridgewater profits from credit, and Tiger Cub Hedge Fund shuts down. Q1 2022 hedge fund letters, conferences Read More
Q1 hedge fund letters, conference, scoops etc
Silkin is the CTO and Co-Founder of Survios, the studio behind the industry's best-selling VR titles, including Raw Data, Creed, Sprint Vector, Electronauts, and upcoming games Battlewake and Walking Dead Onslaught.
"This is not just a simple online class," commented Silkin. "This is the first class of its kind. We'll meet twice a week in virtual classrooms and build amazing virtual reality content together. I feel very fortunate to have had the opportunity to work with VR since 2012 and contribute to the development of many innovative VR systems over these years. I want to share my experience with the community to make it easier for newcomers to break into the VR industry. I am beyond excited to help students invent their solutions for the still relatively untamed landscape of VR development."
Course Name: Unreal Engine VR Master Class
Duration: 14 weeks (September 4 – December 11, 2019 – current dates with MIT fall semester).
Frequency: 2 times per week in VR.
Target Student Demographic: Expert-level Unity (or other game engine) developers who want to master Unreal Engine 4 for VR.
Prerequisites: Game engine development experience (Unity preferred), 3D linear algebra, C++, visual studio (or similar), and Github (or similar). Must have access to VR ready PC and Oculus Rift or Rift S (hardware access scholarships available at selected destinations through partnership with VR First).
Curriculum: The course is project-based and designed to help you build a stellar portfolio piece from scratch. Classes are designed to help you learn the core concepts, while providing ample time for project work and support from your instructor and mentors. More details can be found on the syllabus.
Select mentors:
Nick Whiting (Technical Director at Epic Games, Unreal Engine)
Ray Davis (creator of Robo Recall, previously ran Unreal Engine)
Jacki Morie (Previously at NASA, Disney, DARPA, Board of Advisors Axon Park)
Ron Millar (Chief Creative Officer at VRChat, founding team of Blizzard)
Oculus founders, and numerous other industry professionals
Tuition: $2,495
Scholarship opportunities: Needs-based scholarships will be provided to exceptional students to foster inclusion and diversity in the class.
Inclusivity & Equality: Neutral avatars will be used in the admissions process and virtual classrooms to reduce unconscious and conscious student and teacher bias and equalize opportunity.
Additional Features: Dedicated networking with VR industry's top professionals, career coaching, Virtual Field Trips "VFTs" to explore other social VR enabled tools, like MasterpieceVR, and a virtual job fair where top companies will setup virtual booths to meet the students. Axon Park Alumni are invited to meet IRL after graduation with XR Nomads.
"At Axon Park we're dedicated to making high quality education accessible to people from anywhere in the world through the use of VR." Jacki Morie
Prior to this course, the team at Axon Park ran the first remote in-VR class at the MIT Media Lab to explore teaching and learning in social VR classrooms. The class was focused on VR Development with Unity and was taught remotely by an instructor in Los Angeles with students split between two buildings on the MIT campus.
"I became part of a pioneering group of students and researchers who test drove a VR masterclass, with online and in-VR components, and it honestly created a shift in learning for me. I was amazed with the capacity of this form of VR to bring students and teachers together." – Pakinam Amer, student from MIT Media Lab VR class and MIT Research Fellow
Partnerships for Scaling and Publishing
To enable Axon Park's commitment to diversity and inclusion through immersive education, they have signed a strategic partnership with VR First, an organization which maintains the largest network of VR lab enabled universities and science parks internationally. Together, Axon Park and VR First are announcing a needs-based scholarship program that will provide students with low cost or free access to VR hardware and resources through their partner network of 850 universities. With their expertise in VR/AR workforce education and regional tech cluster facilities, VR First is the international distribution partner for Axon Park training solutions to universities, businesses and governments.
"This partnership will be a major step toward equalizing access to high quality education for people all around the world" Ferhan Ozkan, CEO at VR First. "We are inviting organizations and public institutions internationally to build custom in-VR trainings with VR First and welcoming our VR/AR experts to become the first generation of certified Axon Park trainers. We have already started to prepare a diverse range of in-VR courses to be available in Axon Park starting in 2020." Rahel Demant, COO & Academic Relations Lead at VR First.
To further this mission, Axon Park has partnered with SpringboardVR, the leading provider of software and content to enable location based VR entertainment. They power 500+ locations globally streaming 4 million minutes of VR a month. The top experiences developed during the course will be distributed on the SpringboardVR platform, enabling the students to reach a global audience where they can collect feedback from users, learn about distribution and potentially even monetize their projects. This is part of a larger inclusion initiative to ensure that people from all backgrounds are empowered with the resources and skills they need to build a career in the VR industry.
For Axon Park press materials and images, please visit this folder.
About Axon Park:
Axon Park is a virtual campus where students can learn together from anywhere. Axon Park is focused on using virtual reality and artificial intelligence to democratize access to premier quality education.
About VR First:
VR First, a global leader in XR education, is working with governments, institutions and Science Parks around the world to support the establishment of VR/AR labs and clusters to empower a diverse future workforce around the world and democratize VR/AR education.
About Springboard:
SpringboardVR is an experience management and content distribution platform for VR. SpringboardVR's mission is to make the best VR content available to everyone, everywhere and is the largest out-of-home platform with 4 million minutes a month at over 500 locations in 45+ countries.
About Survios:
Survios is a Los Angeles-based virtual reality studio focused on building connected VR experiences with emergent interactivity, social multiplayer, and visceral play.
Updated on