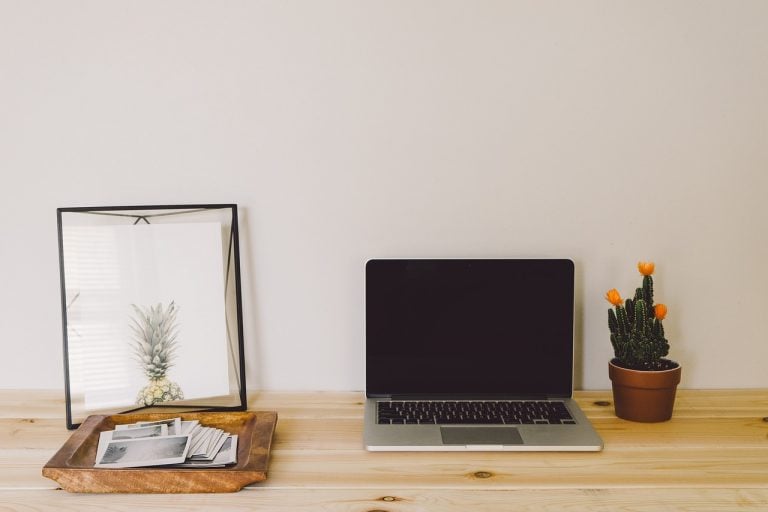 In the last few years, the MacBooks have received a lot of criticism due to faulty butterfly keyboards, fire-prone batteries, and of course the Touch Bar. Apple has announced that the battery packs in some of the older MacBook Pros are vulnerable to overheating and bursting into flames. So, the tech giant has issued a recall for the 2015 MacBook Pro with Retina display.
The iPhone maker said in a statement that the batteries on older MacBook Pros "may pose a fire safety risk." It has asked owners of the affected MacBooks to stop using the devices immediately. Apple issued the voluntary recall after the 2015 Retina MacBook Pros were found to be prone to overheating.
The company will replace the batteries of the affected units free of cost. That's so generous of a company addicted to sucking every single dollar out of your pocket.
Warren Buffett's Annual Letter: Mistakes, Buybacks and Apple
Warren Buffett published his annual letter to shareholders over the weekend. The annual update, which has become one of the largest events in the calendar for value investors, provided Buffett's views on one of the most turbulent and extraordinary years for the financial markets in recent memory. Q4 2020 hedge fund letters, conferences and more Read More
The 15-inch MacBook Pros with faulty batteries were sold primarily between September 2015 and February 2017. It's the "Mid-2015" model of Retina MBP and you can find its specs here. The Cupertino company declined to share whether there have been any reports of injuries or explosions due to the overheating batteries.
Apple says only a "limited number" of units were affected. But considering the model was sold between September 2015 and February 2017, the actual number could be huge. According to Wired, the Cupertino company sold an estimated 18 million Macs in 2018.
How to check if your 15-inch MacBook Pro is eligible for battery replacement?
It's pretty easy to check if you own a MacBook with faulty battery. First you have to check which 15-inch MacBook Pro model you have. Click on the Apple logo in the top-left corner of the screen and then select About This Mac. Confirm that your device's model is "MacBook Pro (Retina, 15-inch, Mid 2015)." Now enter your Mac's serial number on this link to see if it is eligible for the battery replacement program.
If your older MacBook Pro is eligible for battery replacement, the device could last longer than it was originally supposed to. However, you have to send your unit to Apple's repair center. Fixing the issue could take up to two weeks. If the affected MacBook is your primary workhorse, you might need a temporary replacement machine.
Also, don't forget to take a full backup of your data before sending it over to Apple. Earlier this week, the Cupertino company announced that it would offer MacBook repairs at hundreds of Best Buy locations across the country. If you know someone who owns the 15-inch MacBook Pro Mid-2015 model, ask them to check their Mac's serial number on Apple's support website.
Not the first time
It's not the first time Apple has recalled or offered to replace the faulty components in its devices. Last year, the company was forced to offer $29 battery replacements on older iPhones after it was discovered that Apple was deliberately slowing down older iPhones, allegedly to get users to upgrade to newer models. As many as 11 million iPhone owners ended up getting their batteries replaced instead of upgrading to newer models.
In April last year, Apple offered free battery replacement for the 13-inch MacBook Pro, which was manufactured between October 2016 and October 2017.
Though Apple claims to have fixed the butterfly keyboards on MacBooks, it was last year forced to issue a voluntary recall to replace the faulty keyboards on MacBooks. The company admitted to the problem after thousands of user complaints and threats of lawsuits.
No doubt the MacBooks are some of the fastest and most secure laptops out there. But their reputation has taken a beating in the last few years due to various problems. The problems that Apple didn't want to admit until they become widespread. Apple has been trying to repair the damage through recalls, replacement programs, and Flexgate fixes.
Apple is reportedly planning to launch a larger 16-inch MacBook Pro and a refreshed 12-inch MacBook later this year. According to TF International Securities analyst Ming-Chi Kuo, the tech giant has been working on the 16-inch MacBook Pro for quite a while. Earlier this month, Apple registered as many as seven new MacBook models with the Eurasian Economic Commission (EEC), suggesting the launch of new MacBooks is imminent.