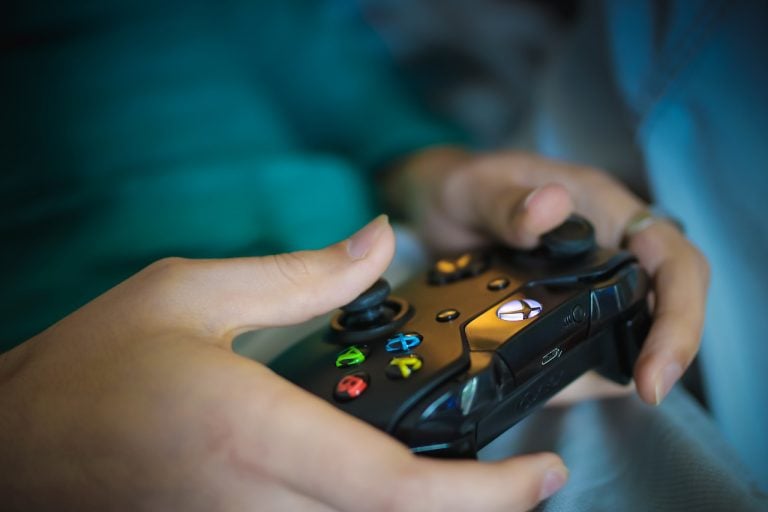 The Xbox One X is claimed to be the most powerful console ever. The console is not only capable of playing games in native 4K resolution at 60 frames per second, but it can also play YouTube content in 4K. Although the 4K feature has been one of its selling points, some users are facing issues with it.

Issues playing 4K YouTube videos on Xbox One X
Affected users have taken to product forums and social platforms to complain about the issue. Users say they are unable to play 4K YouTube videos on the Xbox One X. While playing 4K YouTube videos on the Xbox One X, the videos freeze and display a distorted, grey screen, according to tech site PiunikaWeb.
"My Xbox one X while playing some 4k videos on Youtube app randomly  freezes the picture in the video and keep it grey or greenish for a few secs while audio keep [sic] playing," one affected user said.
Growing Up In The Fund Management Business: This PM's First Stock Was A Value Stock
When portfolio managers get started in the business, their investing style often changes over the years. However, when Will Nasgovitz bought his first stock when he was 12, he was already zeroing in on value investing, and he didn't even know it. Nasgovitz has been with mutual fund manager Heartland Advisors for almost 20 years, Read More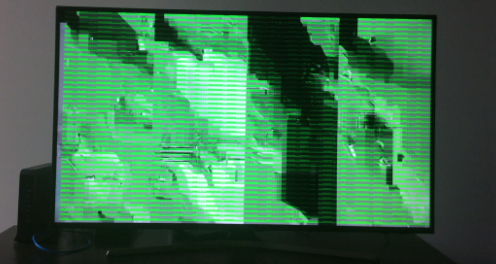 The issue with playing 4K YouTube videos on the Xbox One X is not a new one. Users have been facing this problem for the past three to four months now. For some users, the issue is with almost all 4K videos, while for others, the issue is only with the newest videos. Most users also report an issue with ultra HD videos, while others are having problems with 1080p HD as well.
Affected users say they have tried several tricks, but nothing seems to be working. Tricks such as tweaking the Settings, performing a soft factory reset, updating to the latest version of the software, and more are unable to fix the issue. Moreover, it isn't clear if the issue is on Microsoft's end or with the YouTube app. However, there have been a few complaints about the freezing issue with the Netflix app as well. This seems to suggest the problem could be on Microsoft's end.
"Netflix also started this last night, its [sic] been fine up until recently.  I just got a 4K TV a couple of weeks ago but Youtube was starting to do this on my old 1080p TV as well, so its [sic] either Youtube and Netflix (Netflix didnt [sic] do this until last night actually) or the Xbox itself," one user said.
Microsoft aware of the issue
Affected users are understandably frustrated because they are unable to play 4K YouTube videos on the Xbox One X. However, there is a bit of relief for such users in that Microsoft has acknowledged the problem and assured them of a fix soon.
Last month, a Microsoft Community Moderator said the company was aware of the problem and that Xbox engineers and YouTube app developers would work together to fix it. However, the moderator didn't clearly say who is to blame for the issue.
"From what I've seen, the issue only occurs with the Xbox One X on 4K UHD trying to view 4K videos on YouTube but it could just be a 4K issue between Xbox servers and YouTube's servers…..," one moderator said in reply to an affected user.
Despite the acknowledgment last month, the issue with 4K videos remains. Moreover, there has been no update from Microsoft, except for a statement from another moderator that the concerned teams are working on the issue. No timeline has been provided for fixing the issue.
No fix yet, and no timeline either
So despite repeated assurances from Microsoft's side, the problem playing 4K YouTube videos on the Xbox One X remains. Although it is good that the company has admitted to the issue, it is users who are suffering.
We can only hope Microsoft fixes the problem soon. Let us know if you are also facing the same issue or have any workaround to fix it until Microsoft or YouTube comes up with a permanent fix.
In the meantime, you can refer to Microsoft's troubleshooting guide for issues with 4K and HDR on the Xbox One X and Xbox One S via this link. Although most affected users have already tried the tricks listed in the document, you may still wish to give them a try.
Updated on