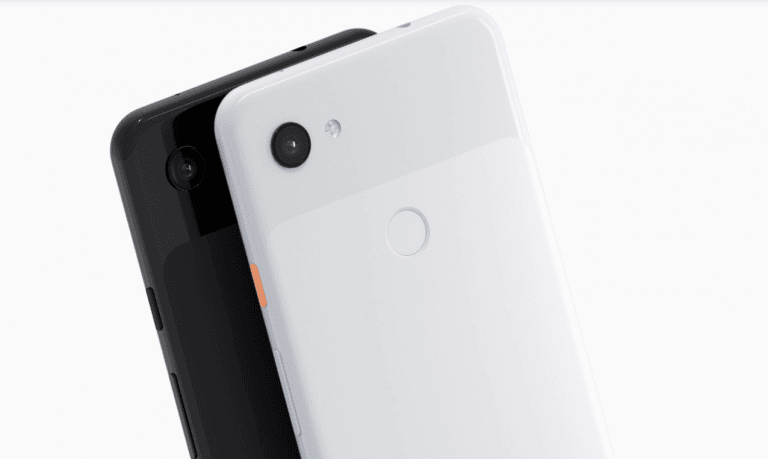 Google's Pixel 3a and Pixel 3a XL are the latest devices to hit the market, and as can be expected, they are not without issues. Yesterday we reported about the random shutdown issue that some Pixel 3a and 3a XL users are facing. Now some users are reporting hardware defects with Pixel 3a devices.
Hardware defects with Pixel 3a
Many affected users have taken to social platforms to report hardware defects with Pixel 3a devices. Specifically, users say the cutouts for the speaker grille and USB Type-C port are not properly aligned.
Twitter user Erica Griffin, who was among the first to notice the hardware defects with the Pixel 3a, tweeted an image of her device. The image clearly shows a misalignment between the two speaker grilles. On looking more closely, we can also see that the USB port is not aligned with the connector inside.
Seth Klarman Describes His Approach In Rare Harvard Interview
In a rare interview with Harvard Business School that was published online earlier this month, (it has since been taken down) value investor Seth Klarman spoke at length about his investment process, philosophy and the changes value investors have had to overcome during the past decade. Klarman's hedge fund, the Boston-based Baupost has one of Read More
Does anyone else have a crooked bottom on their #Pixel3a? My cutouts aren't aligned. pic.twitter.com/Keyic6WnE4

— Erica Griffin (@iAm_erica) May 21, 2019
After this tweet from Griffin, several others also claimed that their Pixel 3a has the same issue.
"Upon closer inspection, mine are ever so slightly off as well. Almost unnoticeable on my 3a XL. I had to pull out a straight edge to be certain," one user tweeted.
Some users reported the same issue with their Pixel 3a XL as well.
Not all of the devices have these hardware defects.
"As far as I can see, mine is even. I'm not going to get a ruler out to measure it though, lol. Didn't bother me before but yours is obviously crooked and would bother me," one user tweeted in response to Griffin's tweet.
If you own one of these devices, it would be a good idea to see if it has the same hardware defect or not. There are no comments yet from Google.
Will it impact performance?
As of now, it is not clear if these hardware defects with the Pixel 3a devices will impact their performance. It is possible that a misaligned USB-C port might interfere with charging, and crooked speakers might affect the sound quality. Even if there are no performance issues, the hardware defects with the Pixel 3a phones do raise questions about Google's manufacturing capabilities.
Google would probably want to avoid such issues, considering that it recently settled a class-action suit. The class-action lawsuit was brought by first-generation Pixel owners who complained about damaged microphone components.
This is not the first time we are seeing manufacturing defects in a Pixel device. Google's Pixel 2 came with a hardware defect as well. Although the search giant ensured that its Pixel 3 phones carried no manufacturing issues, it seemingly failed to give the same level of attention to the Pixel 3's budget offerings.
What you need to know about the Pixel 3a and 3a XL
Google released the Pixel 3a phones a couple of weeks ago. They are the hottest Android phones on the market at the moment because they offer Google's advanced camera tech for only $399. With the Pixel 3a and 3a XL, Google aims to offer the same core experience as on its Pixel 3 phones but at a much lower price due to the use of cheaper materials and lower specs. Although the Pixel 3a and 3a XL look and feel like their more expensive siblings, the build quality — as should be expected — is not as fancy. The cheaper devices also lack wireless charging and an IP rating for water resistance.
Google's Pixel 3 phones feature an all-glass design, but the Pixel 3a devices are made out of polycarbonate. Except for this, the Pixel 3a series has the same design as the Pixel 3, including the two-tone finish and colored power button. The devices are available in three colors: Just Black, Clearly White and Purple-ish.
The Pixel 3a and 3a XL look the same except for the size difference. Both feature the same design, camera, Qualcomm Snapdragon 670 processor, 4 GB of RAM, and 64 GB of storage. The advantages users get with the Pixel 3a XL are a larger display and a bigger battery. However, these two benefits come with an extra cost of $80.
Google's Pixel 3a comes with a price tag of $400, while the Pixel 3a XL costs $480. The handset ships with Android 9 Pie out of the box.
Updated on