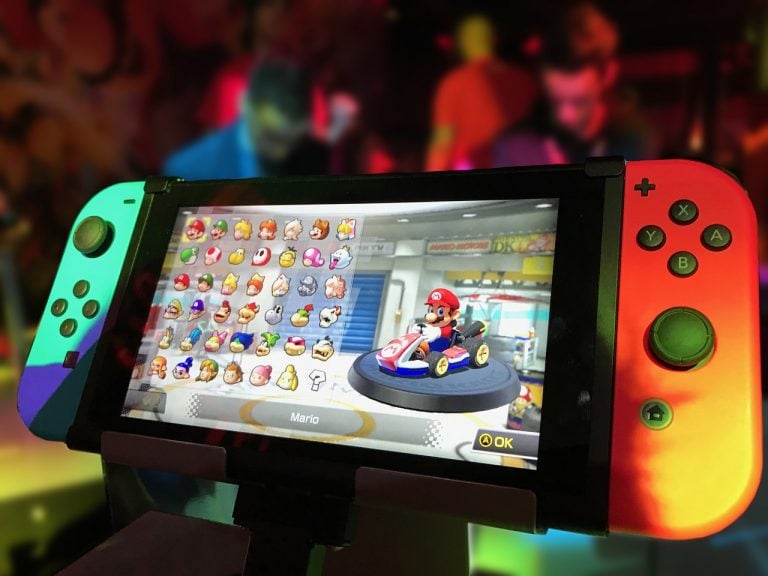 Nintendo has come up with discount vouchers to spur on the game sales. These Switch game vouchers are exclusively for the Switch Online members, allowing gamers to buy some of the most popular games on the platform at a discount.
Which games are eligible?
Nintendo unveiled these discount vouchers during the recent Super Mario Maker 2 Direct. A pair of Switch game vouchers costs $100, and they can be used to purchase any eligible titles. For now, the eligible titles list does not include many games, but it does include prominent games, such as Breath of the Wild, Super Mario Maker 2 (not yet released), and Pokémon Let's Go games.
For a limited time, paid #NintendoSwitchOnline members can pick two eligible #NintendoSwitch digital games and save up to $19.99 USD when you buy a pair of Nintendo Switch Game Vouchers for just $99.99 USD!

Hayden Capital 2Q22 Performance Update

Hayden Capital's performance update for the second quarter ended June 30, 2022. Q2 2021 hedge fund letters, conferences and more Dear Partners and Friends, The markets continued to sell-off in the second quarter, especially for internet-based businesses.  This year continues to be the toughest stretch for us, since the Hayden's inception.  Inflation concerns and the Read More

For more info, visit: https://t.co/e25VGTn6nq pic.twitter.com/WoWJrJfElE

— Nintendo of America (@NintendoAmerica) May 15, 2019
Other eligible titles are Super Mario Odyssey, Super Smash Bros. Ultimate, Donkey Kong Country: Tropical Freeze, Mario Kart 8 Deluxe, Yoshi's Crafted World, Octopath Traveler, Dragon Quest Builders, The World Ends With You: Final Remix and more. Going forward the console maker will add more games to the list.
To view the list of eligible titles and their prices visit this link.
Most of the titles in the list have a price tag of $60. There are, however, some games that cost $50 each. Understandably, the best way to take full advantage of these discount vouchers is to buy games with the maximum retail price.
For instance, if you buy games like Super Mario Bros. Ultimate ($60) and Super Mario Maker 2 ($60), you will be able to save $20. Though the savings is not much, it is enough to pay for an annual Nintendo Switch Online subscription, which costs $19.99 in the U.S.
Switch game vouchers – how to use them?
There are also a few restrictions on the use of discount vouchers. According to Nintendo, the game voucher "may be redeemed for one game offered as part of the catalog." Further, the game maker says that at least one voucher must be redeemed for a game that costs $59.99 or above.
Another restriction is that these Switch game vouchers can't be clubbed with any other discount or promotional offer. Also, the Nintendo Switch Game Vouchers are available only in pairs, meaning one can't buy a single voucher for $50.
Nintendo's Switch game vouchers are a limited time offer and are available until July 31, 2019. Once purchased, these vouchers will remain valid for a year and can be redeemed on Nintendo.com or Nintendo eShop.
Super Mario Maker 2 – how much space will it take?
All the games that you can buy with Switch game vouchers are digital versions. So once you purchase them, they will download onto your Switch and install automatically, provided your console has enough space. Talking of space, it is now known how much space Super Mario Maker 2 will take on Switch. For those planning to buy a digital version of the game will be relieved to hear that Super Mario Maker 2 won't take up too much space – it has already been confirmed that its file size is just 2.8GB.
Though it may seem small when compared to other Switch games, the file size is still twice the size of the digital version of the original version, which released on the Wii U.
Super Mario Maker 2 will release on June 28, and the pre-order for the game is already live. One can buy the digital version of the game for $59.99, or the bundle including Nintendo Switch online subscription for $69.99.
Now, those planning to buy Super Mario Maker 2 have one more option provided they are Switch Online members. They can buy the Switch game vouchers and get the upcoming Mario game for $10 less.
What's new with Super Mario Maker 2?
Talking about the game Super Mario Maker 2, it will feature a story mode unlike the original Super Mario Maker. This mode will allow gamers to rebuild the destroyed castle of Princess Peach by earnings coins. Other new features coming with the game are co-operative building with a second player and clear conditions.
Moreover, the game will also support multiplayer with up to four players. The four players will be Mario, Luigi, Toad and Toadette. The Multiplayer Co-op mode will allow players to play with friends. In the mode, all four players will work together, and when one player reaches the finish line, the others will also win.
There will also be a Multiplayer Versus mode, where all four players will compete against each other on randomly selected courses. Further, in this mode, players will be able to track their wins and losses with a Versus Rating.
There will also be an option for Nearby Play, allowing up to four players with a Switch and Super Mario Maker 2 to play local co-op. However, the player who sets up the room must have a reliable internet connection.
Updated on