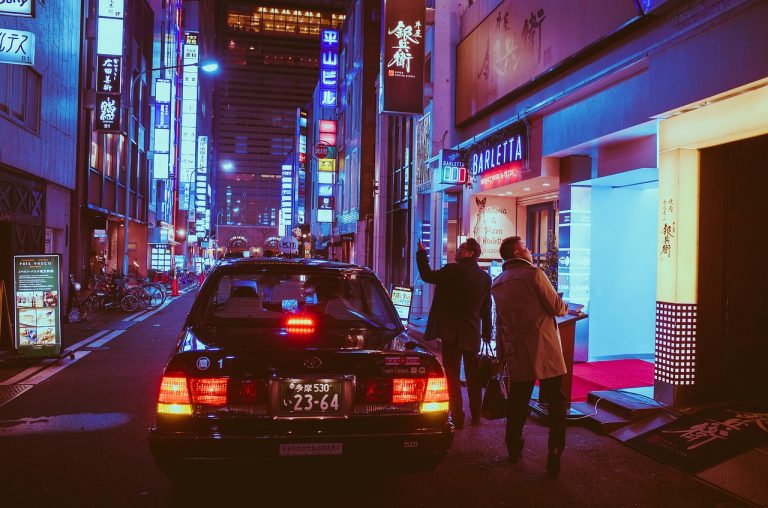 LYFT Inc (NASDAQ:LYFT) reported its first quarter earnings on the 7th of May, after the closing bell. Below are the comments from analysts on what they think about the company's report and their expectations for the second quarter.
Canaccord Genuity
Lyft delivered a textbook first public quarter, with modest upside on all key metrics, and solid guidance relative to consensus both for Q2 and 2019. Management sees the competitive landscape in key US cities becoming increasingly rational, which should be a positive signal for investors worried about the potential for near-term pressure from driver incentives and pricing. Lyft is now contribution-margin positive in nearly every market, and the core ridesharing business is showing enough operating leverage to offset even more of the 2019 investment in bikes and scooters. We continue to see Lyft offering the hallmarks of an attractive growth equity investment, including a large addressable market with an attractive duopoly structure, a strong value proposition that should get better with scale, and a business model that holds solid room for upside.
GrizzlyRock: Long Thesis For This European Travel Company [Q1 Letter]
GrizzlyRock Value Partners was up 16.6% for the first quarter, compared to the S&P 500's 5.77% gain and the Russell 2000's 12.44% return. GrizzlyRock's long return was 22.3% gross, while its short return was -2.9% gross. Compared to the Russell 2000, the fund's long portfolio delivered alpha of 10.8%, while its short portfolio delivered alpha Read More
Q1 hedge fund letters, conference, scoops etc
Credit Suisse
Citing an increase in publicity around its IPO, Lyft reported better-than-expected growth in Active Riders. Our end-2019 Active Rider estimate now stands at 22.2mm, which is roughly ~3.6mm more vs. 2018 and well below the historical pace of additions at ~6mm per year. We note that as the potential for margin expansion (and particularly the long-term margin targets) has been a sticking point for LYFT shares among investors, we view the better-than-expected Adj. EBITDA margins reflected in the 1Q19 results, as well as the 2Q19 and 2019 guidance parameters as a good first step for the company to provide evidence toward that goal. Our Adj. EBITDA loss estimates for 2019 and 2020 contract by 10% and 18% respectively – as a consequence our expectations for the first full year for LYFT to hit Adj. EBITDA profitability get pulled forward from 2023 to 2022. As such our longterm thesis remains unchanged – our target price remains at $95 and we maintain our Outperform rating on the following factors: 1) large, fragmented, and underpenetrated addressable market of $745b, 2) autonomous offers optionality for earlier entry to steeper part of adoption S-curve for ride share, 3) upside potential to our target.
Stifel
Lyft reported healthy 1Q results, with revenue ~4% above our estimate and adj. EBITDA $37mm better than our forecast. Active riders increased +46% y/y to 20.5mm and revenue per active rider increased sequentially by +5%. The company's FY:19 revenue guide was set ~3% above our prior expectation at the midpoint. Adj. EBITDA margin for the full year is expected to be -35.4% at the midpoint, approximately 700bps better than our prior expectation. Management noted it is seeing a reduction in rider incentives across the industry and believes overall the current competitive market is rationalizing. Overall, we view the 1Q update as positive as the company progresses towards its long-term goals. We are raising our target price to $70 as a result of higher estimates.
UBS
Since its IPO, LYFT has been a very volatile stock as investors sort through valuation, industry competitive dynamics, forward operating estimates & key company investments. With its first earnings call/report, LYFT management (in our opinion) laid out a positive LT vision for the industry, downplayed recent worries on competition and talked up the long term transportation oppty. In addition, we think a Q1 and upside forward commentary should also focus investors back on the potential upside. Long term, we still see shared transportation as a market with a long runway for secular growth, potentially more rational industry competitive dynamics as maturity approaches & broader positive impacts on society. We reiterate our Buy rating & $82 PT.
Wedbush
Last night Lyft delivered strong March quarter results and gave better than expected June guidance which should stop the bleeding in the stock for now. With shares of Lyft down 18% from its IPO price in late March, its been a nightmare for investors in the name that has seen the stock drop like a rock as fears of the Uber IPO/roadshow and heightened competitive dynamics have pressured shares accordingly. To this point, we believe Lyft did a commendable job addressing a hot button issue for the Street as the company sees an environment of significantly reduced discounting and rider incentives going forward as management sees the US market as mature enough, with two clear leaders in the space, where competition on pricing has receded and does not play as meaningful a role in market share gains. Lyft is now focused on driving growth through an improved driver and rider experience and ecosystem rather than on pricing/incentives, a strategy which makes sense although the jury is still out how this will impact share gains vs. the established stalwart Uber over the next 12 to 18 months.
Jefferies
Lyft delivered a clean ride out of the gate in its first qtr since the IPO, with a convincing beat and raise. Lyft showed: 1) strong momentum in rev & metrics; 2) significant progress in reducing losses; and 3) heading off a L-T concern with a partnership with Waymo. Valuation is attractive at 4.0x CY20 EV/S, and we expect stock to recover as Lyft executes and misconceptions clear. Raising PT to $90. Jefferies acted as a joint IPO book-runner (priced at $72 on 3/28/19).
Piper Jaffray
In its first quarter as a public company, Lyft reported revenue and adj. EBITDA ahead of consensus, while also guiding both Q2 and FY19 above the Street. The company indicated that, while it continues to spend aggressively on various initiatives, the competitive pressure on rider incentives for core ridesharing has receded to some degree, which is a sign of a rational duopoly between Lyft and Uber for the time being. We believe Lyft will be both a  catalyst and beneficiary of the growth of ridesharing and autonomous tech over the next 10+ years. LYFT may not be the right fit for all investors, given the company's current materially unprofitable state, but for those with a long-term view, and patience, we recommend owning shares at these levels. Maintain OW and $78 PT.