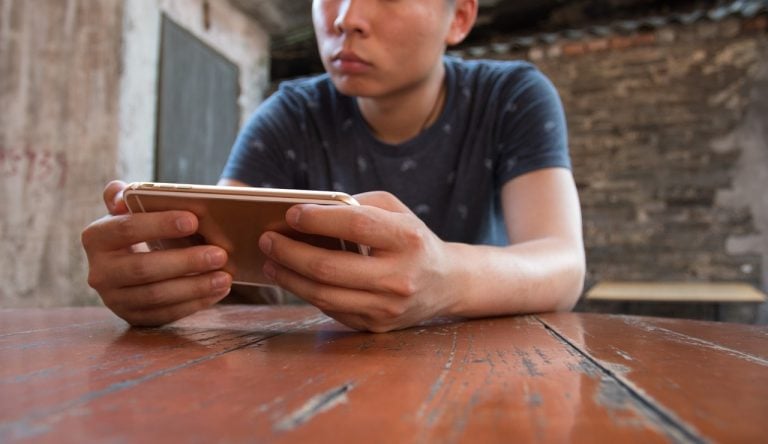 Every year iPhone users anxiously wait for the new version of iOS as it brings new features, updates and more. However, if a recent report is to be believed, some iPhone users won't gain anything from the new iOS. The French blog iPhoneSoft.fr. claims iOS 13 won't support the iPhone 6, iPhone 6 Plus, iPhone 5s or iPhone SE.

iOS 13 to drop support for old iOS devices
In addition to dropping support for the listed iPhones, the new iOS supposedly won't support the original iPad Air or iPad mini 2.
This is not the first time we are hearing about iOS 13 dropping support for older iPhones. A similar rumor earlier this year suggested iOS 13 won't support the iPhone 6, iPhone 6 Plus, iPhone SE and a few other iPhones.
Is First Gen An Overlooked Power Play That Deserves A Re-Rating?
The post was originally published here. Highlights: Resolving gas supply issues ensures longevity A pioneer in renewable energy should be future proof Undemanding valuation could lead to re-rating Q1 2022 hedge fund letters, conferences and more
Such claims come as a surprise because there was no such thing with iOS 12. Every device that was capable of running iOS 11 was supported in iOS 12 as well. This meant iOS 12 made no iPhone, iPad, or iPod touch owner feel left out.
However, not all iOS versions were inclusive as iOS 12. For instance, in iOS 10, Apple removed support for the original iPad and the iPhone 4s. Apple is known for updating the list of supported from time to time. This helps it focus its resources on the latest models.
iOS 13 won't support iPhone 6  and others: This can't be true
Although such rumors have appeared for the second time this year, they remain questionable for plenty of reasons. First, the iPhone SE is powered by the same chip used in the iPhone 6s and the fifth-generation iPad. Thus, it just doesn't make sense to drop the iPhone SE while also supporting the other two.
One may argue that Apple wants to drop support for devices with 4-inch displays. This would qualify the iPhone 5s and iPhone SE. However, then there is no explanation why Apple would continue supporting the sixth-generation iPod touch, which also features a 4-inch display.
The iPhone 6 and iPhone 6 Plus are also still popular in several regions, and many still use them as their primary phone. The iPhone SE is also a popular device, and it was launched over three years ago. Thus, it doesn't make sense for Apple to drop support for these devices.
The only possible reason which might explain why iOS 13 won't support the iPhone 6, iPhone 6 Plus, iPhone 5s, and iPhone SE is Apple's intent to encourage users to upgrade to newer devices. However, considering the way iPhone sales are going lately and the number of non-iPhone options smartphone users have now, Apple can't afford to force users to upgrade.
Still, nothing can be said with certainty without confirmation from Apple. We shouldn't have much longer to wait to find out because Apple is expected to unveil iOS 13 at WWDC 2019 on June 3.
What to expect from iOS 13
If the rumor is true and iOS 13 won't support the iPhone 6, iPhone 6 Plus, iPhone 5s, and iPhone SE, there are plenty of features these devices will be missing. One such feature is Dark Mode, which is expected to arrive with iOS 13. Apple is almost confirmed to add a system-wide Dark Mode in iOS 13. This new Dark Mode will be easily accessible via Settings and Control Center and offer a true Dark Mode similar to what is available in macOS.
Further, iOS 13 will likely integrate Apple's Find My Friends and Find My iPhone features. The two services are expected to come in a single app but offer the same features as the current individual applications. Moreover, the unified app will also likely have a "Find Network" feature which will be capable of tracking the device even when it is not connected to Wi-Fi or a cellular network.
The new iOS is also expected to include a few new features solely for iPad users. With iOS 13, iPad users will likely get support for multiple windows, allowing them to open multiple windows of the same apps. The new iOS may also add support for a Bluetooth mouse. Another update could be a "tweaked" Home screen design and a feature that makes the iPad a display for a Mac.
Updated on