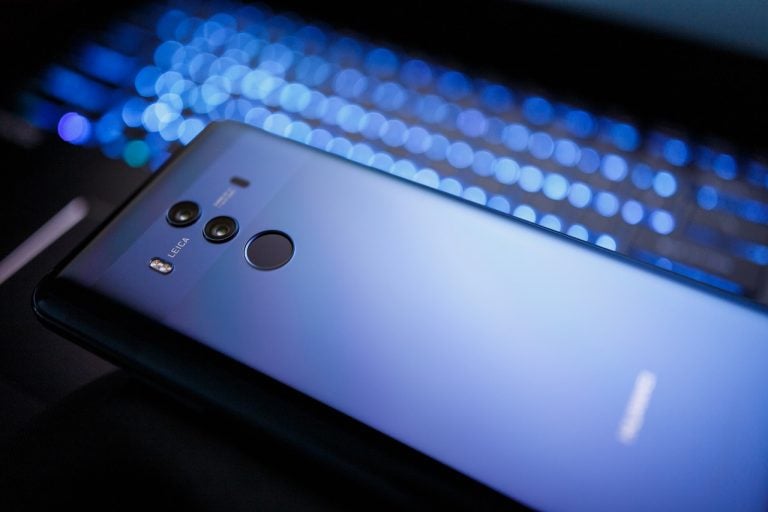 In a shocking event for China's largest smartphone vendor, Google suspended Huawei's Android license after the Donald Trump administration added Huawei to a trade blacklist. The feud between Huawei and Washington is not something new. The US government has alleged for years that Huawei's phones and telecom equipment are used for espionage on behalf of Beijing.
What does the suspension of Huawei's Android license mean?
In March, Huawei sued Washington, accusing it of being unfair. The Chinese company has said repeatedly that it's independent of the Chinese government and that its products don't pose a threat. It recently surpassed Apple to become the world's second-largest smartphone vendor. It's also a global leader in the telecom equipment market.
Google said in a statement to Reuters that it had suspended business with the Chinese giant. It will no longer transfer hardware, software, and technical services to Huawei, except offerings publicly available via open source licensing. The US government has sought to blacklist Huawei around the world.
Hedge fund managers present their best ideas at Robinhood [In-Depth]
The latest Robinhood Investors Conference is in the books, and some hedge funds made an appearance at the conference. In a panel on hedge funds moderated by Maverick Capital's Lee Ainslie, Ricky Sandler of Eminence Capital, Gaurav Kapadia of XN and Glen Kacher of Light Street discussed their own hedge funds and various aspects of Read More
Huawei founder Ren Zhengfei served as a military technologist in the People's Liberation Army (PLA)'s information technology research unit before starting Huawei. President Donald Trump has passed an executive order to restrict US companies from supplying products to Huawei. Following the ban, Google, Intel, Broadcom, Qualcomm, and many other companies said they would stop supplying critical software, hardware, and services to the Chinese company until further notice.
Oh man. We'll see where the Google/Huawei thing plays out, but inhibiting consumers from getting updated Android (more) in any way does not spark joy.

I've spent a lot of my career dealing with maybe-🇨🇳, and fully recognize most people's threat model isn't usually nations.

— Lesley Carhart (@hacks4pancakes) May 19, 2019
Google's decision to terminate the Android license could hurt Huawei's ambitions. The Chinese telecom giant had publicly vowed to dethrone Samsung as the world's largest smartphone vendor. A Google spokesperson told Reuters, "We are complying with the order and reviewing the implications." Huawei is also studying the impact of the blacklisting.
Huawei will no longer have access to Google's "proprietary apps and services." It can no longer apply for evaluation of its devices under Google's Compatibility Test Suite (CTS), which smartphone vendors are required to pass before using Android branding and Google's proprietary services like Chrome, Play Store, Maps, Search, and YouTube. Huawei and its sub-brand Honor will also not be able to use third-party apps and services that use Google's APIs.
There is still a way for Huawei to use Android on its smartphones. The Android open sources license is freely available to anyone who wants to use it. It means the Chinese company can use the public version of Android, but will not have access to Google's proprietary apps and services. Services such as the Play Store, Gmail, Google Maps, and YouTube will disappear from the future Huawei phones.
What about Google services on current Huawei phones?
Google said in a statement that the current Huawei and Honor branded phones will continue to have access to its services as well as security from Google Play Protect. Users will be able to update apps such as Gmail and YouTube through the Play Store. But Huawei cannot send out software updates to its devices without risking the removal of Google apps from its existing devices as well.
For Huawei users' questions regarding our steps to comply w/ the recent US government actions: We assure you while we are complying with all US gov't requirements, services like Google Play & security from Google Play Protect will keep functioning on your existing Huawei device.

— Android (@Android) May 20, 2019
App updates are provided through the Google Play Store. But operating system updates are rolled out by smartphone vendors and wireless carriers.
According to industry experts, the ban will have little impact on the Chinese market, where Google and most of its services are already banned. However, Huawei could lose significant business in Europe, India, and other countries because people would avoid buying an Android phone that lacks Google apps like Gmail, Play Store, YouTube, and others.
Huawei could launch its own operating system
Huawei has been preparing for such an eventuality for a long time. The company revealed in March that it had a Plan B ready if it was forced to ditch Android. According to the company, some products in China are already using this technology. If the company decides to release its own operating system, only time will tell how it would persuade customers to switch away from Google apps and the Android ecosystem.
The United States is not the only country where the Chinese giant is facing a growing backlash over security concerns. New Zealand and Australia both have banned it from supplying 5G equipment. Germany is also considering blocking it from providing equipment for the 5G network in the country.
Huawei has seen a meteoric rise in smartphone sales in the last few years. But things have become incredibly challenging for the company after the termination of its Android license. It will affect Huawei's sales in almost every major market outside China.