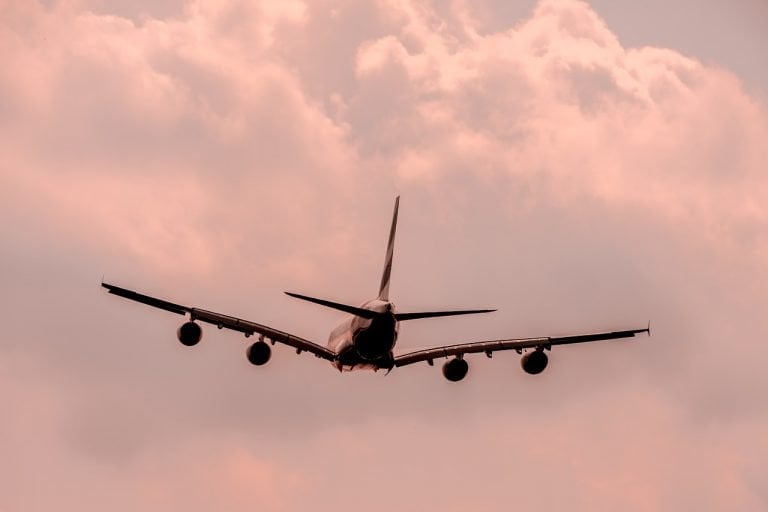 Here's some good news for frequent travelers between Pakistan and Azerbaijan. A direct flight between the two countries will soon be operational. There is no direct flight between Azerbaijan and Pakistan currently.

Direct flight between Pakistan and Azerbaijan
Pakistan's federal minister for aviation, Ghulam Sarwar Khan, announced the direct flight between Pakistan and Azerbaijan on Monday during a meeting with Azerbaijan's ambassador to Pakistan, Ali Alizada. Both sides noted that in recent years there has been a surge in the number of Pakistanis visiting Azerbaijan for business, educational and leisure purposes.
"Pakistan and Azerbaijan are brotherly countries. Relations between the two countries are warm, cordial, based on trust and respect," Sarwar Khan said.
[Exclusive] ExodusPoint Is In The Green YTD Led By Rates And EM/ Macro Strategies
The ExodusPoint Partners International Fund returned 0.36% for May, bringing its year-to-date return to 3.31% in a year that's been particularly challenging for most hedge funds, pushing many into the red. Macroeconomic factors continued to weigh on the market, resulting in significant intra-month volatility for May, although risk assets generally ended the month flat. Macro Read More
Both countries also vowed to improve relations between them in the field of aviation. Pakistan and Azerbaijan agreed to the Draft Air Services Agreement (ASA) in 1993. Then in September 2009, both sides agreed on a memorandum of understanding.
Due to the lack of traffic, no airlines from either country currently operate a direct link. The only air link for now is a Turkish Airlines flight which operates from Istanbul to Lahore/Islamabad through Baku. However, the airline is facing low returns.
Now with the number of passengers between the countries surging, a direct flight between Pakistan and Azerbaijan makes much more sense. A major reason for the surge in traffic is that Baku is an affordable destination in terms of living and travel expenses.
Cooperation in other fields
In addition to improving cooperation in the field of aviation, Alizada said his country is keen on further developing ties with Pakistan. Similar commitments were made in a meeting last month between Alizade and Pakistan's Federal Minister for Federal Education and Professional Training, and Federal Minister for National History and Literary Heritage, Shafqat Mahmood.
At the time, Mahmood said Pakistan will work toward developing friendly relations with Azerbaijan. Mahmood recalled his visit to Azerbaijan, noting that the country has made rapid progress.
During the meeting last month, Alizade said his country has been facing aggressive Armenian policies for over 30 years and that many of Azerbaijan's adjacent districts are still occupied. Despite such hardships, the country was able to make progress in the fields of science, education, culture and more, he added.
Further, Alizade noted that Pakistan's national language, Urdu, is taught at Baku State University and that the number of Pakistani students studying in Azerbaijan is increasing. The ambassador also said Azerbaijani students are also interested in getting higher education from Pakistan's universities.
Alizade said students and specialists from both countries are often part of exchange programs.
Pakistan and Azerbaijan are military allies as well
Azerbaijan and Pakistan also share healthy military relations. Pakistan was the second country after Turkey to recognize Azerbaijan's independence. Pakistan's military cooperation with Azerbaijan was limited initially due to the social and economic issues facing Azerbaijan.
Later, after Azerbaijan gained political stability and economic development, military cooperation between the two countries reached new levels. For instance, in Azerbaijan's April Four Day War with Armenia in 2016, Pakistan showed support for Azerbaijan. Moreover, in the first meeting of parliamentary speakers in the Russian capital, Sardar Ayaz Sadiq, chairman of the National Assembly of Pakistan, also talked about supporting Azerbaijan.
"If there is no other way of solving the Nagorno-Karabakh conflict, we are ready to support [a] friendly country anyway. The Pakistani army's troops are not involved in military operations in other countries. But with the consent of the government, the Pakistani military does not spare support for the friendly countries," Sadiq said, according to the EurAsianTimes.
At the time, there were even reports that Pakistan was ready to send 80,000 troops to support Azerbaijan.
In March, a delegation of Azerbaijan's Ministry of Defense met Pakistani President Arif Alvi and General Zubair Mahmud Hayat, chairman of the Joint Chiefs of Staff Committee Armed Forces. During the meetings, both sides discussed military, political, economic and other issues and agreed to improve their military cooperation, including purchases of new weapons from Pakistan.
Azerbaijani army units also attended the Pakistani Armed Forces' military parade on Mar. 23 in Islamabad.
Updated on