To celebrate its 30th anniversary, Asus has launched a special edition ZenFone 6 at Computex 2019. The limited edition phone, called the ZenFone 6 Edition 30, carries a new design and updated specifications. The Taiwanese company came up with the ZenFone 6 earlier this month.
Asus' ZenFone 6 Edition 30 features a new design, including Zen-inspired concentric-circle pattern on a 3D-curved glass design on the back. Moreover, this limited edition handset is available in Matte Black color with an embossed Edition 30 logo on the back. The standard ZenFone 6, on the other hand, comes in plain glass-backed black and silver colors.
"ASUS ZenFone 6 Edition 30 is a luxurious limited-edition 30th Anniversary version of the extraordinary ZenFone 6, featuring an exclusive design and upgraded specifications," the company said in a press release.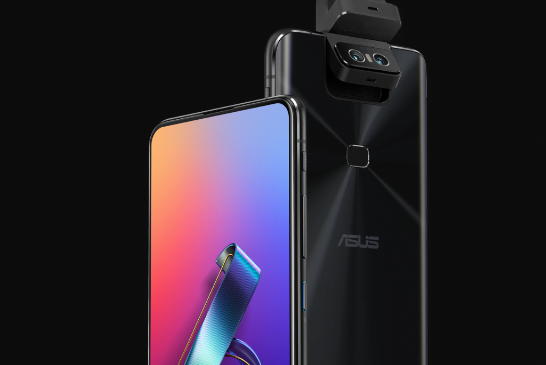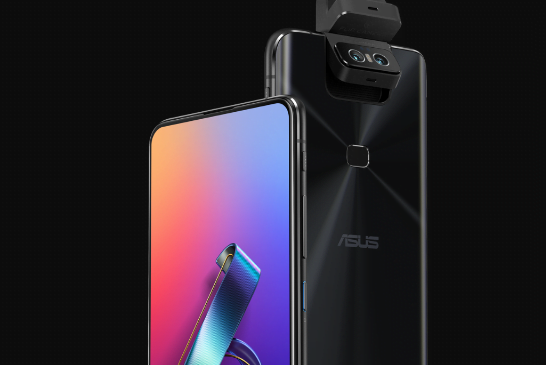 Talking of the specifications, the handset features 12GB of RAM and 512GB of storage. In comparison, the regular ZenFone 6 comes maxed out at 8GB RAM and 256GB storage. Other specifications of the limited edition phone is the same as the regular one, including a 6.4-inch near all-screen IPS display with Corning Gorilla Glass 6 for protection, a 19.5:9 aspect ratio with full-HD+ resolution.
Similar to the ZenFone 6, the limited edition phone features a flip camera with a dual camera setup – a 48-megapixel primary sensor and a 13-megapixel ultra-wide-sensor with a 125-degree field-of-view. The handset is powered by Snapdragon 855 SoC and packs a 5,000mAh battery with support for Qualcomm Quick Charge 4.0 standard. Moreover, the phone retains the 3.5mm headphone jack and comes with dual speakers with dual smart amplifiers.
Asus says it will be producing only 3,000 units of the limited edition phone. The handset will be available globally and come with an exclusive warranty of 30 months. As of now, there is no information on the pricing and availability of this limited edition phone. However, considering the standard ZenFone 6 sells for $500, one can expect this special edition phone to cost much more.
Other limited edition products
Along with the ZenFone 6 Edition 30, Asus also released the ZenBook Edition 30 and Prime X299 Edition 30 motherboard to mark its 30th anniversary. This special edition laptop comes with a lid covered in "Pearl White" genuine Italian leather upon which there is an 18-karat rose gold-plated logo.
Moreover, there is a matching white mouse, mouse pad, plus a leather sleeve as well. In terms of specifications, the laptop features a ScreenPad 2.0, NVIDIA MX250 GPU, 8th-gen Intel Core i7 CPUs, PCIe SSDs, 95 percent screen-to-body ratio, 16GB of RAM and gigabit WiFi as well.
"Asus is honored to have been serving the hardcore tech community, enthusiast, gamers, creators and tasteful consumers for the last 30 years," Jonney Shih, Asus chairman, said in a statement.
Talking of the Prime X299 Edition 30, it pays respect to ASUS' first-ever motherboard – the ISA-386C from 1990. The Prime X299 Edition 30 is basically an updated version of the Prime X299-Deluxe II with dual Thunderbolt 3 ports, dual M.2 slots, Intel Gigabit LAN, a fancy 2-inch LiveDash OLED and 5G Aquantia Ethernet.
Additionally, the Prime X299 Edition 30 features a "Smart Control Console" USB module, offering a second LiveDash display along with voice and hand-gesture control. Asus has not provided pricing and availability details of these two products yet.
Laptop with double displays
At the Computex, Asus also revealed its next-gen laptops – ZenBook Pro Duo. As the name suggests, the device packs two displays, including a 15-inch 4K OLED display and a second full-width IPS touch screen above the keyboard. Asus calls this second screen "ScreenPad Plus."
"ScreenPad Plus offers a larger and full-width display, a more intuitive design, seamless viewing experience and improved multi-screen workflow to empower the ultimate creativity," the company said in a press release.
Asus also showed a smaller ZenBook model – the 14-inch ZenBook Duo. It has the same form factor as the 15-inch Pro one. The only difference is that unlike the 4k screens in the Pro, the smaller variant is full HD.
Both the laptops are powered by eight-core 9th Gen Intel Core i9 processor with NVIDIA GeForce RTX 2060 ray-tracing graphics. The laptops also support Amazon Alexa voice control. The Taiwanese company says that both the laptops target professionals. Again, the pricing and availability information has been kept secret.
Updated on