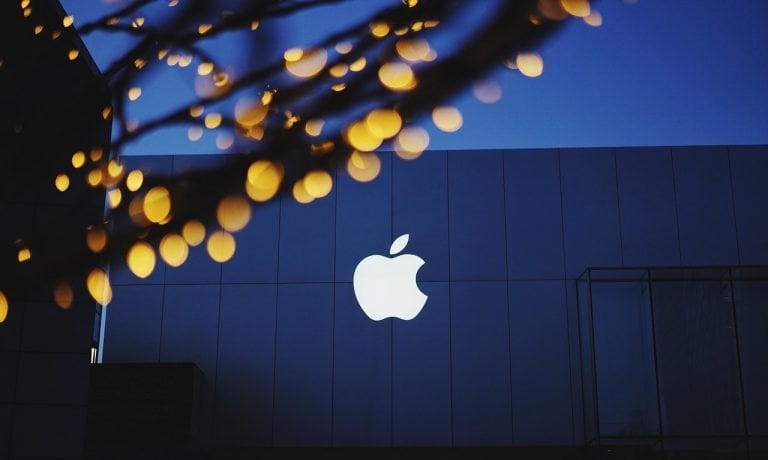 Apple announced its credit card in March, and it now appears the card has entered the semi-private beta phase. Several Apple employees are starting to get Apple's credit card, according to trusted tipster Ben Geskin.
How Apple's credit card looks
Geskin shared images of Apple's credit card on Twitter over the weekend, claiming that some employees are already starting to get it. The images also included a picture of the card's packaging, which reveals a similar pairing process as with the AirPods, including instructions to "Wake iPhone and hold here."
The owner's name is laser-etched on the card, which doesn't have any card number or expiration date on it for security reasons. Instead, the card number and expiration date are given in the iPhone's Wallet App. However, the card does carry the traditional magstripe on the back and a built-in chip on the front.
This AI-Powered Emerging Hedge Fund Manager Is Blazing A New Path
Investment strategies used by hedge funds have evolved over the years, although the biggest changes have come in the use of computers to develop portfolios. Rosetta Analytics is a woman-founded and woman-led CTA that's pioneering the use of artificial intelligence and deep reinforcement learning to build and manage alternative investment strategies for institutional and private Read More
The front of the card only carries the Apple logo, the chip and the owner's name. On the back, it has MasterCard and Goldman Sachs logos with the magstripe. Apple is launching its credit card in partnership with Goldman Sachs and MasterCard. The card is made of titanium to give it a premium look.
In the shared images, Geskin replaced the name of the Apple employee with his own name to protect their identity. Further, the tipster noted that the card looks gold in the images, but that is an illusion. Geskin confirms that the card looks silver in person.
Yep. Received photos of physical Apple Card, to protect the source, edited my name on it. Works as watermark too.

— Ben Geskin (@BenGeskin) May 12, 2019
Geskin's latest leak is in-line with what 9to5Mac reported previously. The tech blog said earlier that customers would receive the card in vibrantly-colored packaging which includes a hidden NFC tag. To activate the card, users must open the Wallet app and hold their iPhone next to the NFC tag in the packaging box.
The card is expected to launch in the summer.
How it is different from others
Apple's credit card can be used both digitally to make payments via Apple Pay and physically for NFC payments. However, Apple wants card users to make most of their transactions electronically using Apple Pay. Thus, the company is offering "Daily Cash" back. The cashback award is 2% on Apple Pay transactions, 3% for any Apple purchase, and 1% for transactions made with the physical card.
Apple claims its card does not levy any fees like late fees, currency exchange fees, annual fees, cash-advance fees,  international fees, over‑the‑limit or returned‑payment fees, or hidden fees. The interest rate will vary from 13% to 24%, depending on users' credit ratings.
Apple says its aim is to "provide interest rates that are among the lowest in the industry," and if someone misses a payment, they won't have to worry because Apple won't "charge penalty rates, either." Further, the Wallet app will offer several features to help users keep track of their debt easily.
We already know the Apple Card doesn't carry any card numbers for security reasons. In addition, the card will allow users to generate virtual card numbers when making a purchase online outside Apple Pay, TechCrunch reports.
As already stated, Apple offers a titanium card that is very durable, but just like any other card, it can be lost. However, if you lose the card, Apple will provide a replacement free.
Not all good
Although Apple's credit card is mostly good, it does have a few drawbacks. It won't support multiple users on a single account. This means Apple does not offer the option to share a credit card between family members or even couples. Another shortcoming is that you need an iPhone to own an Apple Card. Each card attaches to the iPhone.
"When you first get your Apple Card a unique device number is created on your iPhone. Then it's locked away in the Secure Element," Apple said on the official webpage for the card.
Although Apple says it won't levy any penalties, it does say "you will continue to accrue interest on your balance at your regular interest rate." This means users won't be charged penalty, but the amount they must pay back will increase as time passes.