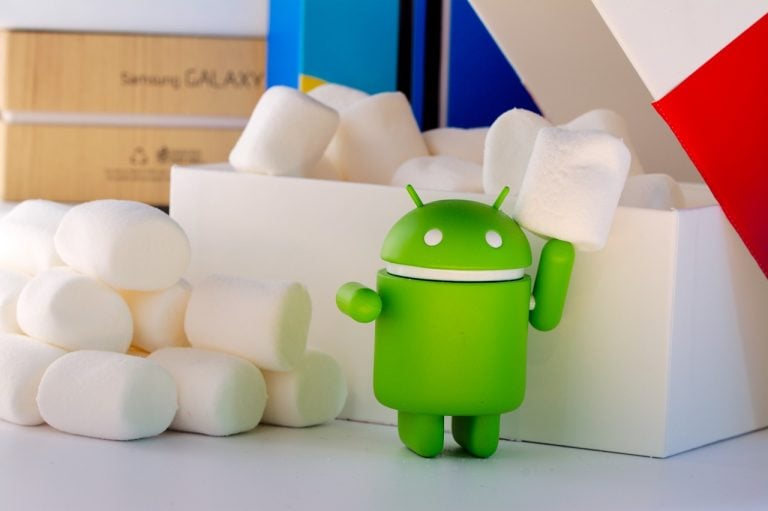 Google answered several questions related to the next version of Android at its I/O developer conference. However, one important question that is still baffling developers and fans is the Android Q name. Users from all around the world have their own suggestions for Android Q names, but a few names are more popular than others.
Android Q names aren't all desserts
Of course, Google names every new version of Android after desserts. However, over the years, the search giant has expanded the scope and has chosen a name that sounds sweet but is not necessarily a dessert. For example, the company released Android KitKat and Android Lollipop.
Considering that the next version will effectively mark the tenth anniversary of the operating system, Google is expected to pick a much more unique Android Q name, possibly a non-dessert. There are several contenders for the Android Q name, but some have grown more popular lately, increasing their chances of them being picked by Google.
Jim Chanos Unveils Lastest Short As Fund Manager Bets On Further Market Declines
Jim Chanos has a new short target in his sights. Earlier this week, the hedge fund manager disclosed that he is betting against "legacy" data centers that face growing competition from the trio of technology giants, which have previously been their biggest customers. The fund manager, who is best known for his winning bet against Read More
PiunikaWeb has prepared a list of five names in no particular order. The first contender is Quesadilla. It is a Mexican dish similar to a taco. Although it is not a dessert or even a sweet treat, the name enjoys the backing of OnePlus co-founder Pete Lau, who recently tweeted it.
Android Q(uesadilla?) will come to the #OnePlus5T and #OnePlus5 ?➡️❔ https://t.co/eAScFcI3tC

— Pete Lau (@PeteLau) May 25, 2019
Next on the list is Quinoa, which is a gluten-free superfood. If you are wondering about how it landed in the list of possible Android Q names, you may be surprised to know that Xiaomi's Global VP, Manu Kumar Jain, expects Google to choose this name.
Now that @Android P has a name – 'Pie', what will Google call Android Q? ?

Quesadilla? Quinoa?

— Manu Kumar Jain (@manukumarjain) August 7, 2018
Another likely contender is Queen of Puddings, a traditional British dessert. However, one thing that goes against this name is that it is long. Additionally, many in the U.S. have probably not heard of it.
The next name on the list is Quiche, which belongs to French cuisine. This seems to be the perfect Android Q name because it fits Google's requirement of being a name of something sweet, and many people are voting for it.
The last name on the list is Qabab, which must get a cheer from Asian Android users. Qababs are extremely popular throughout Asia. Although it is not a dessert, if it gets picked, it would be in line with Google's strategy of focusing on Asian countries such as India.
Other likely names
This is obviously not an exhaustive list. There are many more probable Android Q names that meet Google's criteria. Other possible names could be Android Quince, Android Quaker Oats, Android Queijadinha, Android Quail Egg, Android Queso, Android Quesito, Android Quark, Android Quik, Android Quality Street, Android Quindim, Android Qottab, Android Qurabiya and more.
You can add more to this unending list with the name you want the next Android version to have. Fans probably still have a few more months to guess the name. Last year Google announced Android Pie on Aug. 6.
If you can't come with a likely name, then don't worry because even Google admits that Q is a hard letter.
"We're superexcited about the desserts," Google's vice president of product management for Android and Play, Sameer Samat, said, according to MSN. "At the same time, Q is a hard letter. But we're looking at it."
Why Google names Android versions after desserts
Since 2009, Google has been naming new Android versions after desserts, like Android 1.5 Cupcake. However, this naming convention started much earlier internally at Google. Reports indicate that Android 1.1 was internally referred to as Petit four (a French style confectionery).
Such a naming approach from Google may not seem like a big deal, but it has definitely helped the search giant deliver its message that it is a fun company and that phones are for everyone, not just techies.
So far, Android has been released with the following names: Cupcake, Donut, Eclair, Froyo, Gingerbread, Honeycomb, Ice Cream Sandwich, Jelly Bean, KitKat, Lollipop, Marshmallow, Nougat, Oreo, and Pie.
Some of the Android names were easy to predict, such as Android 2.2 Froyo, while others took some brainstorming, like 4.0 Ice Cream Sandwich. In some cases, Google even partnered with known brands to come up with the perfect name, such as Android 4.4 KitKat and Android 8.0 Oreo.
Updated on