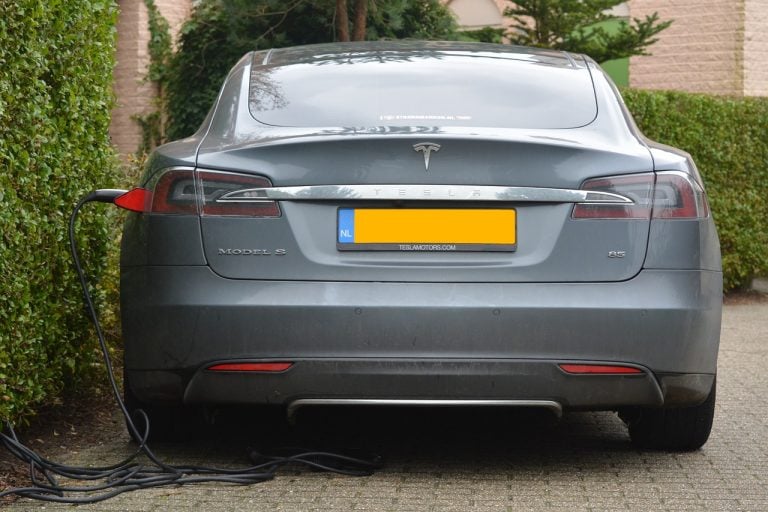 Morgan Stanley analyst Adam Jonas, a Tesla Inc (NASDAQ:TSLA) permabull, in a private call says Tesla is not really seen as a growth story and the company keeps burning cash.

Listen to the audio here.
Q1 hedge fund letters, conference, scoops etc
How Value Investors Can Win With Tech And "Fallen" Growth Stocks
Many value investors have given up on their strategy over the last 15 years amid concerns that value investing no longer worked. However, some made small adjustments to their strategy but remained value investors to the core. Now all of the value investors who held fast to their investment philosophy are being rewarded as value Read More
Partial Transcript
Afternoon everybody. We want to discuss some investor feedback after or no yesterday and to try to give you a sense of the narrative and key drivers of the stock. It's really an understandably really volatile time. But let's begin by going back to late 2018. Let's go back to December 2018. And I want to kind of give you a bit of a narrative of an event then and now and late 2018. Demand was exceeding supply cash flow with strong company generate around 900 million of free cash in each of the third or the fourth quarter by either through our. There was a ton of excitement around the Model Y being a real chance for Tesla to attack a segment where there really is a lot of a lot of growth because the finance segments are they were you know did a very honorable job penetrating interest in the dying segment. Americans want larger vehicles. Chinese want larger vehicles.
The Model X was flawed in many ways and so this is a chance for them to get out or get it right. They was seen as no need for a cabarets which is why we're on the third quarter call we asked you on in the Mediterranean. You don't need to throw them when you need to and his response was I don't want to know. We thought they were going to raise the third or fourth quarter last year and the view was we took a lot of heat. Jonas Why do you think they need a raise. Didn't you hear you on. They don't need to look at all the cash flow and they want to think about and Tesla was seen as a growth story today. Today supply exceeds demand. They're burning cash. Nobody cares about the Model Y they raise capital new lows no strategic buy in was all institutional kind of bang and we were thinking they'd raise capital but what felt there was a very high likelihood that you would see that there would be a strategic involved that's OK someone to fill the board provide some know how and some of them some vision in addition to the Tesla vision. And today Tesla is not really seen as a growth story by at least the feedback we were getting which is quite one sided. But we'll get the feedback in a minute. It's seen more as a distressed credit story and a restructuring story.
So from a growth story to a distress credit and restructuring story at the heart of this though is demand. What's changed what's changed in demand. Then from demand. I could go on and say it's a cost problem but it worst or a debt problem which it also is. But it started with demand. That's the first domino and I won't get into too much detail because there's so much public published around it. Most of our clients have vastly superior ways to look at demand than we do on a daily or weekly basis. But demand basically fell one third sequentially from 4 Q to 1 q 19. And if you annualize that one Q resolved C deliveries he gets around 250000 units. That's more than a hundred thousand units below the low end of the company's 360 to 400000 target for deliveries this year. The mark for the second quarter seems to be the whisper seems to be in the 70 thousands maybe maybe mid to upper 70000 delivery range not 90 to 100 which the company reiterated though at cap rates and below our 82000 which we've got in our numbers below the low end of the company's range but more like the tentative increase in the sixty thousand range to about 70 plus.
But still way off the company's target. And I say in terms of demand where demand goes from here there's a near in the medium term the near term algorithm the negative coefficients are the European ramp and anyone looking at the VA a Norwegian delivery that's super super model for example but a continuation of the European ramp of Model 3 the Model S and X refresh cycle the run off and then perhaps a run on of a improved range and performance software for those models which are pretty long in the tooth and then the impact of leasing I could add a further tail like discounts and other things and OTA updates and autopilot and stuff. The big one Europe Model S and X refreshes the leasing medium term demand is going to be impacted by my medium term I'm thinking 2020 and beyond Model Y in China. Okay. And amongst those two things on Model Y I have to admit again I said no one really cares about excitement levels very low natural but there's not much we know about the product they spent very little time going through its attributes and giving investors a chance to experience it. First impressions were. Looks like a. Looks pretty similar to Model 3. It's not dramatically larger. Kind of an ex BMW. Maybe somewhere like in a BMW X5 Audi Q Five type range it might have the interior space. That's quite a lot more than that but we don't really know. But does it give a massive urgency to buy it and it seemingly change the order book profile of the company based on one Q balance sheet numbers. Not not yet but the jury's still out on that.
The thing we're concerned with and we've been concerned with for a while on demand or at least the forward looking demand medium term is China. So much of the delta in people's numbers is from the tapping and tapping into domestic production you know adding order of magnitude 200000 or maybe more units of Chinese demand. Could be a worse time to depend on China to sell robot cars. Just we've been. We raised concerns about the national security risk of. Tesla's three any four million Tesla any less tech company selling robotic cars that are taking photographs. Twenty one hundred frames per second the data privacy issues and all that. And we're not saying that there isn't a near-term boost. We still think there's scope for the doors to be open for China to transfer Tesla to transfer their technology to the Chinese for a couple years. We have something in Russia to pay for that right now. OK. And that's assuming that there's not genuine upfront disruption due to due to due to the trade tensions. OK. This is trade and economic and tech tensions and Fino U.S. relations. What in terms of cash flow and liquidity moving on at all waterfalls from demand folks right. Tesla again exited 2018 generating around 9 million cash for quarter they burn that amount in Q1. It looks like they're on pace to burn in two. Q If they do the 70 they do have a sub 80000 unit delivery number it might be a low.
It may not be as bad as the Q1 burn but we say you know several hundred million of free cash flow should be should be it is a reasonable starting point from which you can you can you can work assumptions of working capital in the second quarter. Okay. Debt this is this is interesting. No one really cares about debt. No one cares about the CTF as long as you're growing. When you when then when when questions are called into your growth these numbers start to start to be noticed. Tesla we estimate end of the first quarter with about 13 billion dollars of gross debt and around eight point four billion of net debt.
And and the odd thing is to go well first we had this conversation a year or so ago was substantially less gross debt mess and the market cap was a hell of a lot larger. And so the gross debt as a percentage of market cap and even net debt as a percentage of our GAP is really at all time highs right now on our number at least since at least since the it's been a public company. Gross debt I'm giving you round numbers roughly 50 percent of revenues when I say revenues. I mean the 20 20 19 revenue forecasts are 350 thousand unit no revenues debt.
That compares to about 10 percent of revenues gross debt at Ford and GM and we're also going to BMW it's somewhere between gross debts about 2 to 5 percent. I mentioned I mentioned that because on our dollar bear case you know that the easy to sales is almost double Volkswagen. And again I know it's heresy to suggest that you can compare the valuation of Tesla with its genuinely class leading tech and brand positioning to Volkswagen. But you know if this company is not growing you invite yourself to those comparisons even at a zero dollar equity value the enterprise value to sales ratio of Tesla would be 50 percent or so higher than VW. It would be in the range of a BMW even to sales at zero dollars. So the exercise of moving to 10 blocks was not so much saying hey it's a it's a black zero or the inside. So much of commentary on solvency which is to put in perspective the composition of enterprise value and how large debt is as of as a portion of that enterprise value but the levels within then went a little further and you know we try to take some clues from the fixed income market and then also branded as across as a card.
Listen to the full audio here.
H/T Whitney Tilson
Updated on