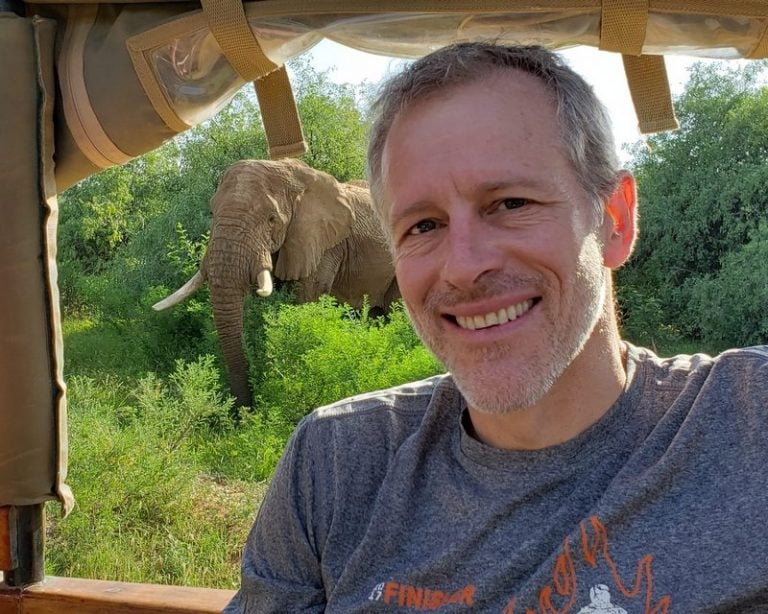 Whitney Tilson's email to investors discussing Tesla board members resign; Insiders describe a world of chaos and waste at Panasonic's massive battery-making operation for Tesla; Tesla car caught on fire while being investigated for another fire.
1) In response to Andrew Shapiro, one friend writes:
Alkeon: Big Tech Is Only Just Getting Started
The ACAP Strategic Fund's managers see a "significant scarcity of attractive asset allocation choices globally," but also a strong environment for fundamental stock picking. Q2 2021 hedge fund letters, conferences and more According to a copy of the fund's second-quarter investor update, which ValueWalk has been able to review, its managers currently hold a balanced Read More
Q1 hedge fund letters, conference, scoops etc
Um, the board members *are* leaving the board.  They are not *joining* the board. As with all other executive departures, these are the most classic and time-tested signs from the trading rule book.
They are also selling all the shares they can, seemingly almost every week or month. If they thought there was good news around the corner, they wouldn't be asking to leave the board, and sell all of their shares in the meantime. They would be *buying* shares, or at least not sell the ones they've got.
We don't know the nature, let alone the details, of the drama that took place behind these departures, but there is no positive interpretation for the stock that makes any sense. To the contrary.  It's just a matter of how negative it is -- it could be on the milder side, but it could also be even worse.
2) Linette Lopez of Business Insider, whom I had the pleasure of meeting at the Fraud in the Bull Market conference in SF 10 days ago, with a good piece of investigative journalism: Insiders describe a world of chaos and waste at Panasonic's massive battery-making operation for Tesla. Excerpt:
Current and former employees at Panasonic's battery-making operation inside Tesla's Gigafactory said it's a chaotic environment where standard operating procedures often go ignored and there are half a million pieces of scrap generated daily.
"Why do we throw away half a million batteries a day? Because people are slobs and the stuff's not clean," a former employee said. Panasonic sends about 3 million battery cells to Tesla every day.
Business Insider also reviewed internal documents, including some related to an oil spill that sent workers hunting for weeks through millions of battery cells to find potentially contaminated product.
3) Yet another burning Tesla – at least the owner wasn't burned alive inside it this time (Google "burned alive in a Tesla")!
Tesla car caught on fire while being investigated for another fire
---
Exploding Tesla; danger of robocars
From a friend:
This just happened today to a parked Tesla in a Shanghai garage:
Holy jumping fucking shitballs $TSLA pic.twitter.com/G7YiPnxxHn

— Quoth the Raven (@QTRResearch) April 21, 2019
It is one car. Statistically, it means nothing. But I do find it very funny that it looks almost exactly like the SpaceX rocket that exploded on the launch pad yesterday. (See: https://youtu.be/Fl3Jcczz5PY)
When this happens inside a parking garage -- perhaps underground, perhaps located under a very tall building -- it can be extra difficult to contain and clean up. It could have catastrophic consequences for the entire building's existence.
Actually, this explosion/fire reminds me of what happened at The World Trade Center in New York City on February 26, 1993:
https://en.wikipedia.org/wiki/1993_World_Trade_Center_bombing
Now imagine combining this with driverless robotaxi functionality. Any terrorist or foreign power can remotely control a driverless car -- Tesla or otherwise -- to drive up to any Federal building, airport, military installation, parking garage -- or any other target -- while sitting in a cave on the other side of the world.
This is the single biggest national security threat we face as a nation today. It is a national security emergency, for which the equivalent of a 9/11 report will have to be written a few years from now, unless we prevent it in the first place.
---
4 Tesla board members resign en masse
Holy cow! There is no possible positive spin on this. Tesla may blow up even sooner than I thought...
From a friend:
So now we know why all of those flights by the Tesla board members took place earlier this week: Four of Tesla's board members announced at 5pm on Good Friday that they are not standing for re-election, effectively resigning.
Here is the 8-K filed today (again, late afternoon on Good Friday):
https://www.sec.gov/Archives/edgar/data/1318605/000156459019012122/tsla-8k_20190418.htm
And here is the full proxy that came along with it:
https://www.sec.gov/Archives/edgar/data/1318605/000156459019012121/tsla-pre14a_20190611.htm
When four of your board members effectively resign en masse, that's probably not a good sign.
Of course, with the quarter starting out showing unit sales down 78% based on reporting from Europe, there's obviously an underlying fundamental business problem as well. Audi eTron and Jaguar i-Pace are outselling Tesla Model S+X combined by over 5:1 in Norway so far this month.
---
2 responses to Tesla board departures
1) Andrew Shapiro of Lawndale Capital writes:
Subject: Don't think your hyperbole is a good thing. - Re: 4 Tesla board members resign en masse
Frankly Whitney I am a little surprised at your hyperbole.
Yours and other bears' (not to be confused I am a bear too) characterizations are factually inaccurate and this news certainly is not necessarily bad. The board is shrinking and reducing its 3-year staggered board terms to two-year terms. That is improved governance. Moreover the directors did not "resign". Each will leave AT THE END OF THEIR TERMS, current or as shortened by the reduction of classification terms.
Also, Are they the good directors or bad? I note that Kimball Musk and Elon are not leaving the board and Jurvetson has returned from leave of absence as of THIS month. A smaller board with bad actors consolidates and gives greater power to Elon.
2) Another friend writes:
Great headline from memory lane, 17 years ago:
https://www.latimes.com/archives/la-xpm-2002-feb-13-fi--board13-story.html
6 Members of Enron's Board Quit
(for a moment, I thought it read "Elon's" board")
---
WSJ article below. 2 more comments
1) Jurvetson, buss and gracias are tight with Elon. They are obviously not bailing. Also, they are all serving out their terms.
2) I think it's hard to view this as anything more than rats leaving the ship. Since when have they demonstrated a desire to improve corporate governance? It looks to me like musk consolidating power and board members cashing out.
Tesla to Shrink Board
Tesla is planning to shrink its board from 11 to 7 directors over this year and next, with three longtime allies of Chief Executive Elon Musk planning to step down along with one of the auto maker's newer independent members.