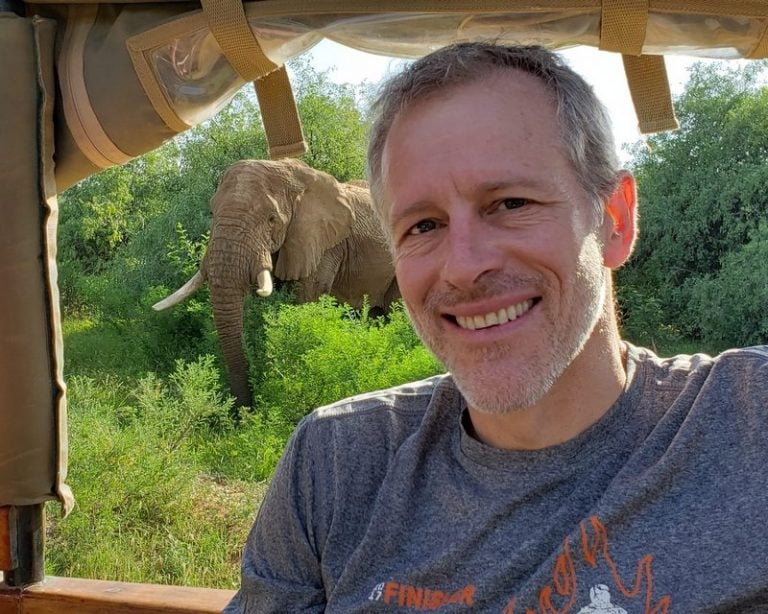 Whitney Tilson's email to investors discussing the fraud in the bull market; four steps to gain an edge in the market; Bill Ackman's annual letter; reader feedback; and 'The Moral Peril of Meritocracy.'
Seth Klarman Describes His Approach In Rare Harvard Interview
In a rare interview with Harvard Business School that was published online earlier this month, (it has since been taken down) value investor Seth Klarman spoke at length about his investment process, philosophy and the changes value investors have had to overcome during the past decade. Klarman's hedge fund, the Boston-based Baupost has one of Read More
Q1 hedge fund letters, conference, scoops etc
In doing so, you'll immediately get access to my three videos on Berkshire Hathaway (BRK), our reports on why we think Facebook (FB) and Amazon (AMZN) are likely to double, and Glenn's report – which is getting an incredible response on Twitter – on why Tesla's stock (TSLA) could collapse (click FREE RESOURCES at the top of the page).
And if you enter your cellphone number to receive a text reminder before the webinar, you'll also get our report on Alphabet (GOOGL). Again, click here to immediately access all of this for free. After the webinar, this content will only be available to paid subscribers.***
1) I flew into San Francisco last night to attend the Fraud in the Bull Market conference today (the program guide is here). This is not a best-ideas conference. Rather, it's "an intimate discussion of the critical issues, technologies, and policies driving financial fraud around the world."
I'm really looking forward to it, as some of my favorite investigative journalists and short-sellers will be there, including Jim Chanos, Carson Block, Bad Blood author John Carreyrou, SEC Commissioner Robert Jackson, Jesse Eisinger, Herb Greenberg, Roddy Boyd, Bethany McLean, and Frank Partnoy.
2) Continuing the series of articles I'm publishing leading up to next week's webinar, in this one I discuss the four steps you can take to gain an edge in the stock market. They are:
Manage your portfolio effectively
Give your investments long enough to let your thesis play out
Buy when the odds are in your favor
Concentrate your portfolio in your best ideas
3) Following up on my recent e-mail about Bill Ackman (who's now up 40% this year), he recently released his annual letter, in which he discusses all of his stocks. Excerpt:
Since year end, more constructive market conditions and the continued operating progress of our portfolio companies have led PSH to generate strong 2019 year-to-date, absolute and relative performance of more than 31.9% versus 13.5% for the S&P, our best start to a year in the 15-year history of Pershing Square.
We attribute our improved performance to initiatives that we have implemented over the last 18 months. First, we refocused our investment strategy on the core principles that have driven our profitability since the inception of Pershing Square. Our portfolio today represents the results of our strategy of investing in simple, predictable, free-cash-flow-generative businesses which are protected by large competitive moats. Today, we own one of the highest quality collections of businesses we have owned since the inception of Pershing Square.
Second, as we previously disclosed, we restructured and simplified Pershing Square Capital Management by returning to our roots as an investment-centric operation rather than an asset management business with the attendant requirements to continually raise capital. We are no longer seeking to raise capital for the Pershing Square private funds. This has freed up substantial time and renewed focus which have enabled me and the other members of the investment team to invest nearly all of our business time and attention on the identification, monitoring, and oversight of our portfolio companies.
4) I my e-mail, I thanked Bill for introducing me to value investing, which led one reader to write:
I am particularly inspired / impressed with three points:
The caliber of your work for the final report of the Let's Go. It clearly shows exceptional thoughtfulness, insight and ambition, and that that foundation and perspective had been there for you prior to investing / your career.
I found this quote, "though I was nearly 30 years old and two years out of business school, I knew little about Buffett or investing," inspiring because, relative to my peers, at times I feel like I am behind. I graduated from business school in 2015, did three years in restructuring banking before joining a large hedge fund's credit team last year. While I am still only 30 now, my PMs and colleagues are mainly the two-years-in-banking-to-hedge-fund archetype, making me older than the senior analysts here and only marginally younger than the PMs. I know everyone runs their own race, and it is inspiring to see what you've done.
The importance of the caliber of people around you. I did not know that your relationship went back so far (I assumed and I presume most people assume that you guys were connected because you are "hedge fund guys"). I'm sure neither you nor Bill would be where you are now without the other challenging each other to grow.
I always enjoy reading your thoughts and look forward to seeing more.
5) I thought this was a powerful New York Times op-ed by David Brooks. I've been on the journey toward the second mountain for a while... "The Moral Peril of Meritocracy." Excerpt:
On the first mountain we shoot for happiness, but on the second mountain we are rewarded with joy. What's the difference? Happiness involves a victory for the self. It happens as we move toward our goals. You get a promotion. You have a delicious meal.
Joy involves the transcendence of self. When you're on the second mountain, you realize we aim too low. We compete to get near a little sunlamp, but if we lived differently, we could feel the glow of real sunshine. On the second mountain you see that happiness is good, but joy is better.
Updated on