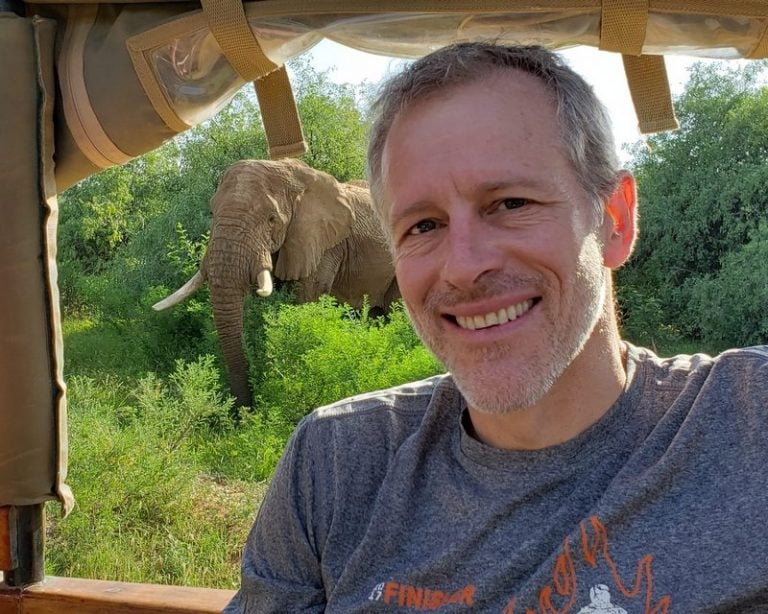 Whitney Tilson's email to investors discussing listening to books; blockchain hype train; EVs in Norway; the greatest individual investor; question 10; reader feedback.
Seth Klarman Describes His Approach In Rare Harvard Interview
In a rare interview with Harvard Business School that was published online earlier this month, (it has since been taken down) value investor Seth Klarman spoke at length about his investment process, philosophy and the changes value investors have had to overcome during the past decade. Klarman's hedge fund, the Boston-based Baupost has one of Read More
Q4 hedge fund letters, conference, scoops etc
1) I've always been a bookworm. For as long as I can remember, I've read books constantly – even curled up under a blanket with a flashlight in the back of the family car.
It's a great habit that stayed with me into adulthood – until the Internet came along, when my reading increasingly shifted to emails and articles on my various devices. It got so bad that I was lucky to read one book a month, which really made me sad.
But then I discovered Audible… and the dark clouds parted and a bright light shone down from the heavens…
OK, not really. But seriously, it's made a huge positive difference in my life to substitute listening to books rather than music when I was driving, biking, jogging, working out, making lunch, walking around town, etc. Basically, anytime I can't read, I'm listening to something: either a book, a YouTube video, or a podcast.
2) In response to my email last Thursday about bitcoin and other cryptocurrencies, one of my readers sent me this, which confirms my view of this sector:
On blockchain technology, you may remember that I joined a friend to start a blockchain company back in July to "tackle supply chain problems." Around January, we dropped blockchain entirely from our company. Not only could we not justify using the half-baked technology over traditional methods, but the types of potential customers it attracted were ridiculous. These people wasted our time. More often than not, they didn't even have actual problems that needed solving. They simply were looking for a way to ride the hype train.
I'm sure there will be a time when blockchain is actually usable – and when it comes, we will be ready to use it. But, anyone claiming to be using it today (outside of research) is most likely a scammer. They're either lying to their investors/clients, lying to themselves. or have no idea what they're doing.
Two cents from an MIT computer scientist/engineer (my cofounder is also an MIT CS/EE grad and would agree).
3) Whatever you may think of TSLA the stock (and my skepticism is well known), CEO Elon Musk and his company deserve enormous credit for dramatically accelerating the development and adoption of electric cars worldwide. What is happening in Norway, where more than half of all cars sold this year will be EVs, is a harbinger of what's to come in every developed country in the world in coming years.
I've said it before and I'll say it again: I think it's likely that Tesla will end up being a debacle for investors, but there's no doubt that it's been great for humanity. (I think most TSLA bulls fail to understand the difference between those two statements...)
Here's the story from Norway: Tesla boom lifts Norway's electric car sales to record market share. Excerpt:
Almost 60 percent of all new cars sold in Norway in March were fully electric, the Norwegian Road Federation (NRF) said on Monday, a global record as the country seeks to end fossil-fueled vehicles sales by 2025.
Exempting battery engines from taxes imposed on diesel and petrol cars has upended Norway's auto market, elevating brands like Tesla and Nissan, with its Leaf model, while hurting sales of Toyota, Daimler and others.
4) I loved this Forbes cover story: The Greatest Investor You've Never Heard Of: An Optometrist Who Beat The Odds To Become A Billionaire. It's heartening to hear what his "secrets" are: buying quality companies with good management, adding to the position if the stock price drops, and holding for the long term to capture the magic of compounding. This is, of course, exactly the approach Buffett and Munger teach. Excerpt:
..............
Herb Wertheim may be the greatest individual investor the world has never heard of, and he has the Fidelity statements to prove it. Leafing through printouts he has brought to a meeting, you can see hundreds of millions of dollars in stocks like Apple and Microsoft, purchased decades ago during their IPOs.
5) Here's question 10 of 12 to ask before you tie the knot:
Does he have similar views on big issues such as where to live, children (how many, what religion), and finances (spending habits, lifestyle, debt)? Will he be a good parent?
6) More nice feedback – thank you!
"Your emails are enjoyable to read WT - look forward reading them every day. Thanks for putting so much thought into them." – Stuart McKinnon
"Emails from you in the last few months have been excellent. I enjoy reading them and always take time to read them. (Please use this however you want. Happy to be a shill for a good guy.)" – Charles Frischer
Updated on