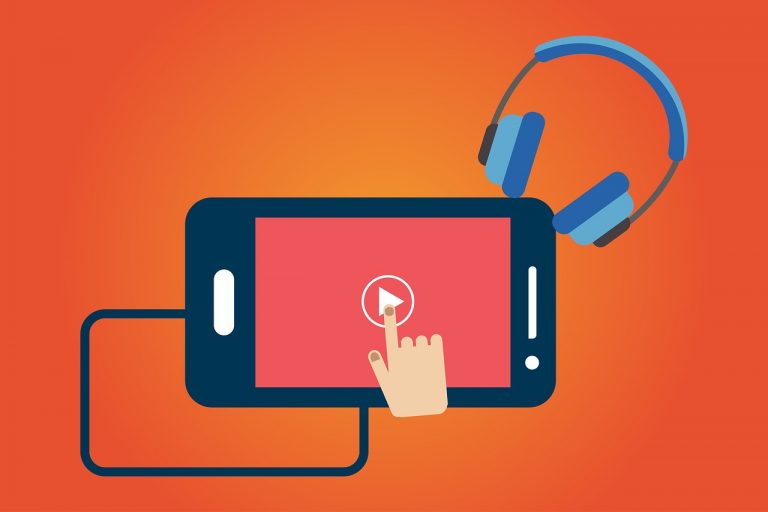 YouTube didn't always have the Like and Dislike buttons. Before 2010, the video platform had a five-star rating system. YouTube introduced the Like and Dislike buttons in 2010 because the five-star system was found to be ineffective. People dislike videos for a lot of reasons. Maybe they didn't like the content; maybe the views expressed in the video are different from the views of the viewer; maybe the video quality is poor. Here we take a look at the top 10 most disliked YouTube videos ever.
Most disliked YouTube videos ever
Some of the most disliked YouTube videos also happen to be among the world's most popular videos. All the videos below have received more than two million dislikes.
10- Masha and the Bear – Recipe for Disaster
Despite 60% Loss On Shorts, Yarra Square Up 20% In 2020
Yarra Square Partners returned 19.5% net in 2020, outperforming its benchmark, the S&P 500, which returned 18.4% throughout the year. According to a copy of the firm's fourth-quarter and full-year letter to investors, which ValueWalk has been able to review, 2020 was a year of two halves for the investment manager. Q1 2021 hedge fund Read More
This Russian-language video is the Episode 17 of the animated kids' show Masha and the Bear. You can find almost all episodes of the show on YouTube. It depicts the story of Masha and her pet bear. It has received 3.53 billion views and 2.4 million dislikes.
9- Cortando o Botão do YouTube
Uploaded by Brazilian YouTube celebrity Aruan Felix in December 2015, this video has received 26.82 million views. It has a 75% dislike ratio with 858,000 likes and 2.4 million dislikes.
8- How It Is (wap bap…) – BibisBeautyPalace
This music video by German YouTuber Bianca Heinicke aka BibisBeautyPalace has garnered 2.9 million dislikes and less than half a million likes. More than 57 million people have viewed the video since its release in May 2017. It's also the most disliked video on any German YouTube channel.
7- Friday – Rebecca Black
With more than 131 million views and 3.4 million dislikes, Friday by Rebecca Black is the 7th most disliked video ever. When it came out in 2011, it instantly dethroned Justin Bieber's Baby as the most disliked video on YouTube. The video was taken down from the platform in June 2011, and reinstated in September 2011.
6- Call of Duty: Infinite Warfare Reveal Trailer
This is by far the most disliked video game trailer on the platform. Within just two weeks of its release on May 2, 2016, it became the second most disliked video on YouTube. So far, it has received 42.19 million views and 3.8 million dislikes. Most gamers hated it because of the quality and direction of the game.
5- Despacito – Luis Fonsi ft. Daddy Yankee
Despacito is the most watched YouTube video in the world. Released in January 2017, it has garnered 6.1 billion views. It's the first Spanish-language song to become number one in the United States since Macarena in 1996. Despacito reached the number one spot in 47 countries. The video has 6.1 billion views, 32 million likes, and 3.9 million dislikes. It has the lowest dislike ratio (10.78%) of videos in this list.
4- Can this video get 1 million dislikes? – PewDiePie
Swedish gamer and comedian PewDiePie has a cult following on YouTube. He released this video in December 2016 specifically asking his followers to dislike the video. The strategy worked as expected. This video has 16.63 million views and 4 million dislikes. It has received merely 257,000 likes.
3- It's Everyday Bro – Jake Paul
Jake Paul's music video featuring Team 10 was released in May 2017. All the flashy things from the Lamborghini to the mansion failed to impress viewers. Since its release, the video has fetched 237.4 million views and 4.2 million dislikes at the time of this writing.
2- Baby – Justin Bieber
Some people love Justin Bieber's Baby song while others just can't stand it. Uploaded in February 2019, Baby has 11 million likes and 10 million dislikes, making it the second most disliked video on YouTube. The song has received more than 2 billion views on the platform.
1- YouTube Rewind 2018: Everyone Controls Rewind
The most disliked YouTube video ever was created by none other than YouTube itself. The YouTube Rewind 2018 was released in December 2018 to celebrate the biggest moments and stars of the platform. However, it sparked outrage among viewers for excluding popular YouTubers such as PewDiePie, Logal Paul, Jake Paul and Shane Dawson. Instead, the 8-minute video focused on celebrities like Jon Oliver and Will Smith. The YouTube Rewind 2018 video has more than 15 million dislikes and only 2.5 million likes.